Day After Report: Skyview vs. Walla Walla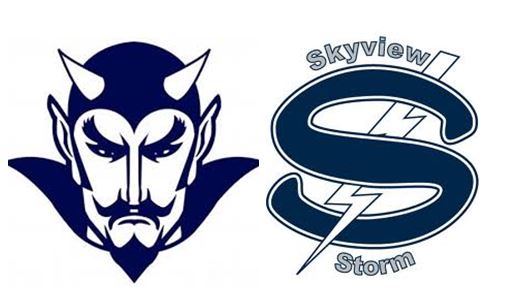 SKYVIEW 30, WALLA WALLA 6
YOUNG STORM: While the Walla Walla defense focused on senior RB Blake Ingram, other Storm runners got their chance to shine.
Junior Hayden Froeber provided a spark in the third quarter with 33 yards on four carries.
In the fourth quarter, sophomores James Millspaugh rushed for 12 yards on four carries and Dyvon Green had 25 yards on three carries.
Green had a very impressive 2-yard gain, when he slipped out of two or three tackles in the backfield to turn a negative play into something positive.
SKYVIEW DEFENSE: The Storm defense also had a solid opener. Skyview forced Walla Walla into three-and-outs on six of its 11 possessions.
The Storm also held the Blue Devils to 69 yards rushing on 26 carries.
SPREAD THE WEALTH: Skyview quarterback Brody Barnum completed 17 of his 27 passes. He completed passes to seven different receivers. All three of his TD passes went to different receivers.
NOT ALL PERFECT: As you would expect a coach to do, Steve Kizer quickly found things to work for the Storm.
"It was a typical first game of the season," Kizer said. "We had a lot of mistakes that we're going to need to clean up before the Woodinville game next week."
The Storm were flagged for 11 penalties for 100 yards.
"It didn't have anything to do with the effort," Kizer said. "I like the effort. But we were sloppy. I'm sure those are things our coaches will fix."
NEW LOOK: Kiggins Bowl has a new scoreboard, complete with logos of all four Vancouver Public Schools team. Here's a look.