Week 2 prep football previews, predictions (courtesy of the Prep Proletariat)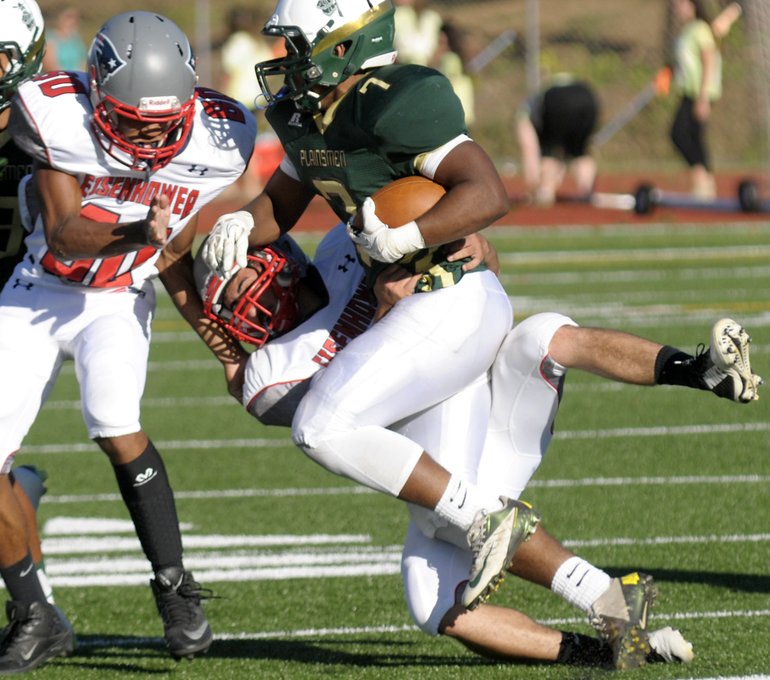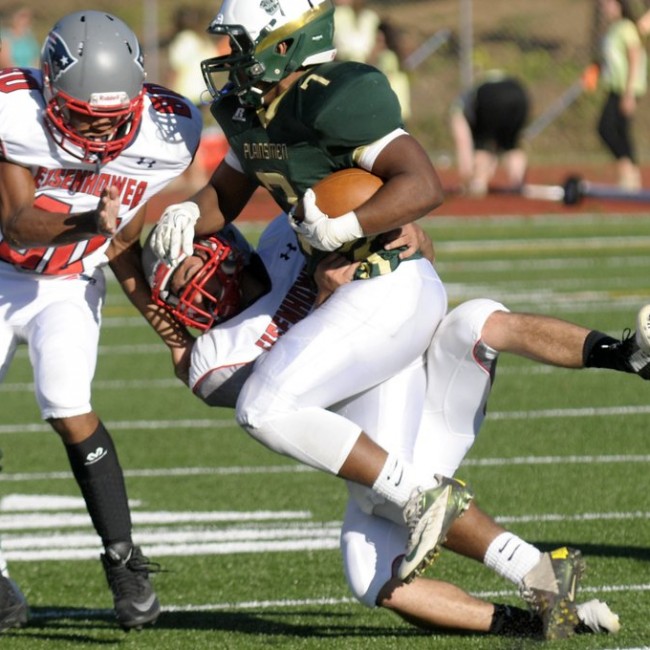 For a few years now, The Columbian has been making weekly picks on high school football games.
And for years, many people figured that Columbian preps reporter Paul Valencia was behind those picks.
It makes sense. He is the preps reporter. There shouldn't be anyone better equipped to make the picks for The Columbian.
But Paul Valencia doesn't make the picks. Never has. So, please, don't give him a hard time if we don't pick your team to win.
Many people think that because I write the weekly blog post, I make the picks. But I'm only responsible for the stats, facts and details. I'll admit I even took credit for the better than 80 percent accuracy of these picks through the years.
But it's not me.
And now, after years shrouded in secrecy, I am ready to reveal who is responsible for these picks.
It's the Prep Proletariat.
He stepped out of into the spotlight last week. After years lurking in the shadows, the Prep Proletariat announced himself last weekend on Twitter. "Let the revolution begin!!"
You can follow him @PrepProletariat.
His Twitter description reads "Working-class prep football prognosticator for The Columbian; antithesis of the Score Czar and his bourgeois computer."
The Score Czar is, of course, the Vancouver-based prep football (and other sports) ranker and prognosticator, who uses computer rankings to make predictions. His Twitter description says "Scary Accurate Computer Rankings."
So now it's on. Battle lines drawn.
The establishment Score Czar vs. the subversive Prep Proletariat.
Oh, and by the way, the Prep Proletariat went 11-3 last week.
Thursday's game
COLUMBIA RIVER (1-0) vs. MARK MORRIS (0-1)
When, where: 7 p.m., Memorial Stadium, Longview
Internet radio: KLOG
Last week: Columbia River beat R.A. Long 32-0; Mark Morris lost to Kelso 35-6
About Columbia River: The Chieftains dominated R.A. Long, a 2A GSHL rival of Mark Morris, in all facets. And they did it without a standout performance. QB Gabe Evenson was efficient, passing for 147 yards. Two RBs ran for at least 40 yards. And three receivers caught four passes each. Oh yeah, and the defense was dominant.
About Mark Morris: The Monarchs got worked over up front against Kelso. Mark Morris played three different quarterbacks, but only managed 76 yards through the air — most of that came late. The Monarchs had eight new starters on each side of the ball.
Prep Proletariat says: To say the least, the Prep Proletariat never thought much of monarchs. But these Monarchs at Mark Morris face a pretty sharp learning curve early in the season. Look for the Chieftains to hand out another lesson.
Prediction: Columbia River 38-13
Friday's games
HUDSON'S BAY (1-0) vs. HERITAGE (1-0)
When, where: 5 p.m., McKenzie Stadium
Internet radio: elisportsnetwork.com
Last week: Hudson's Bay beat Fort Vancouver 20-19; Heritage beat Prairie 24-0
About Hudson's Bay: Bay's offense last week was Jeremy Matheny passing to Anthony Sanchez. Half of Matheny's completions (7) went to Sanchez for most (136) of his yards. The Eagles rushed for 31 yards total. Things figure to get much tougher against a Heritage team coming off a shutout.
About Heritage: Kalani Umiamaka outgained Prairie by himself last week with 155 yards and scored all three Heritage TDs. He had a 77-yard TD run on which he actually covered more than 100 yards eluding would-be tacklers. The defense limited Prairie to 144 total yards.
Prep Proletariat says: One of these struggling programs will be 2-0 after this week. Bay hasn't been 2-0 since 2001, when the Eagles finished the regular season 8-1. Heritage hasn't been 2-0 since 2000 when the Timberwolves had a 9-0 regular season. Since the Prep Proletariat whiffed on both teams last week, I need to get this one right.
Prediction: Heritage 31-13

HOCKINSON (1-0) vs. PRAIRIE (0-1)
Last week: Hockinson beat La Center 28-3; Prairie lost to Heritage 24-0
When, where: 7 p.m., District Stadium, Battle Ground HS
About Hockinson: The Hawks used their speed and size to run all over La Center. Tommy Harshaw ran for 147 yards, and Austen Johnson added 128. The passing game only produced 20 yards, but the Hawks only attempted four passes. They'll likely need a more balanced attack against Prairie. The defense limited La Center to three points, but did allow the Wildcats to move the ball.
About Prairie: Prairie struggled to move the ball against Heritage, with QB Denzel Hamiel trying to do all he could. He was involved — either passing or running — in 35 of Prairie's 46 plays. The defense allowed 150 yards rushing by Heritage's Kalani Umiamaka. So stopping the Hawks on the ground will be a concern.
Prep Proletariat says: Prairie routed Hockinson in their previous two meetings (2010 and 2011). But those were more potent Prairie teams. This Prairie team has some work to do.
Prediction: Hockinson 24-20

WOODINVILLE (0-1) vs. SKYVIEW (1-0)
When, where: 7 p.m., Kiggins Bowl
Last week: Woodinville lost to Mount Si 21-0; Skyview beat Walla Walla 17-7
About Woodinville: Woodinville, coming off a 5-4 season, was picked by coaches to of finish sixth in the nine-team 4A KingCo. The Falcons were shut out in their opener.
About Skyview: The defense carried the day in Walla Walla for the Storm, who forced three turnovers. One of those turnovers was an interception returned 35 yards by Andrae Jordan for a touchdown. Josh Emmy led the rushinggame with 99 yards and a TD. QB Zac Shomler admitted he's had better days, passing for 119 yards.
Prep Proletariat says: You got a strong defense coming off nice performance facing an offense that was shut out. Not a good combination for Woodinville.
Prediction: Skyview 24-7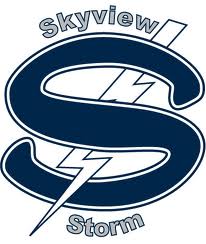 UNION (1-0) vs. CURTIS (0-1)
When, where: 7 p.m., Vikng Stadium, Curtis HS, University Place
Last week: Union beat Federal Way 34-27; Curtis lost to Kentwood 43-0
About Union: Big plays stung the Titans early against Federal Way. But then Union wore down the Eagles in the second half for a solid road win. Alex Berfanger credit his offensive line for his 126 rushing yards. Caleb Browning's 74 yards and Jack Bauer's 71 yards are further evidence.
About Curtis: The Vikings were a ranked team that got stunned in the playoffs last season by Skyview. But the Vikings got plain run over by Kentwood last week, giving up 328 yards on the ground. To make matters worse, Curtis threw three interceptions, lost a fumble and gave up a safety.
Prep Proletariat says: Curtis has a long history of football success, but the only thing that will slow Union down is the scheduled road construction on I-5.
Prediction: Union 38-13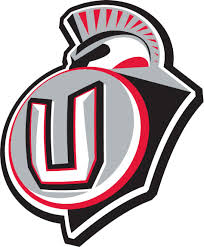 FEDERAL WAY (0-1) vs. CAMAS (1-0)
When, where: 7:30 p.m., Doc Harris Stadium, Camas
Last week: Federal Way lost to Union 34-27; Camas beat Chiawana 16-14
About Federal Way: As goes Chico McClatcher, so go the Eagles. At least, that's the way it seemed last week against Union. McClatcher had a 54-yard TD run, a 25-yard TD reception and he picked up a block field goal attempt and raced 99 yards for another score. But the Eagles wore down in the second half.
About Camas: The Papermakers earned an emotional win over Chiawana last week. QB Liam Fitzgerald passed for 250 yards, WR James Price caught 8 passes for 132, and Cole Zarcone led the ground game with 82 yards. The Camas defense played a bend-but-don't-break game, giving up 227 yards to Chiawana RB Austin Urlacher. Federal Way brings a different challenge for the Camas defense.
Prep Proletariat says: As emotional as last week's game was, this one may be just as big for Camas. They can't lose at home to a team rival Union beat on the road. And a history lesson: the last time Federal Way came to Doc Harris Stadium (the 2012 playoffs), Camas won 65-32.
Prediction: Camas 28-24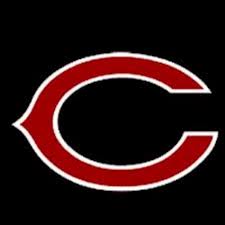 BATTLE GROUND (0-1) vs. SPANAWAY LAKE (1-0)
When, where: 7 p.m., Art Crate Stadium, Bethel HS, Spanaway
Last week: Battle Ground lost to Kent-Meridian 43-28; Spanaway Lake beat Decatur 56-42
About Battle Ground: It was a familiar tune for the Tigers: Lots of yards and points on offense, but was undone by lots of big plays and mistakes. Kent-Meridian's second-half points came on a 51-yard pass, 45-yard interception return and 55-yard fumble return. If the Tigers can clean that up, it wil give their passing game led by Gunnar Talkington (283 yards) a chance. BG could also use an improved ground game.
About Spanaway Lake: Spanaway Lake is coming off a 2-8 season and projected to finish fifth in six-team South Puget Sound League South Division. Battle Ground will face a different team in the Sentinels. Where the Tigers like to throw the ball, Spanaway Lake likes to ground it out behind an experienced offensive line. While the Sentinels are coming off a win, Decatur is a young team with a new coach, coming off a 1-9 season.
Prep Proletariat says: The Prep Proletariat picked the Tigers last week, and they lost. We're doing it again this week. Don't let me know again.
Prediction: Battle Ground 39-27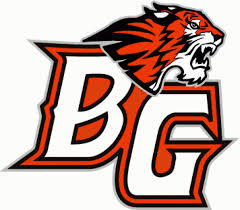 FORT VANCOUVER (0-1) vs. THE DALLES (0-1)
When, where: 7 p.m., The Dalles (Ore.) HS
Internet radio: KODL 99.1 FM/1440 AM
Last week: Fort Vancouver lost to Hudson's Bay 20-19; The Dalles lost to Molalla (Ore.) 50-0
About Fort Vancouver: There were positives to take from Fort's loss last week. QB Jordan Suell passed for 202 yards. RB Mitchell Cooper averaged 5.1 yards a carry. And the Trappers held the lead late. Missed PAT conversions hurt Fort, as did six fumbles (although they lost only one).
About The Dalles: The Riverhawks return a very young team from one that went 5-5 last season. And it showed in the opener. The Riverhawks managed only three first downs and their stars of the game were a sophomore defensive back and a freshman defensive lineman.
Prep Proletariat says: Trappers haven't won a game away from Kiggins Bowl since 2010 or a game outside of Clark County since 2006. But the Prep Proletariat loves the color red.
Prediction: Fort Vancouver 19-12
KALAMA (0-1) vs. RIDGEFIELD (1-0)
When, where: 7 p.m., Ridgefield High School
Last week: Kalama lost to Woodland 50-0; Ridgefield beat Castle Rock 34-6
About Kalama: Kalama opened the season shorthanded with 16 players unable to take the field against Woodland. Coach Eric Boswell expects most to be ready for Ridgefield, including QB Isaac Truesdell. His replacement completed more pass to Woodland (3) than to Kalama (1) players.
About Ridgefield: The Spudders snapped an 11-game game losing streak in a big way. QB Jonah Roberts threw TD passes to Noah Couch and David Causey. Nathan Eggleston and Cody Duncan ran for TDs.
Prep Proletariat says: Kalama beat Ridgefield 39-8 in Week 2 last season. But these are two different teams in 2014.
Prediction: Ridgefield 27-17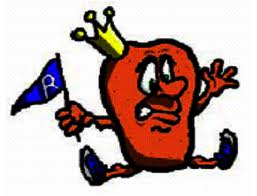 WHITE SALMON (0-1) vs. WASHOUGAL (1-0)
When, where: 7 p.m., Fishbeck Stadium, Washougal HS
Last week: White salmon lost to Goldendale 22-19; Washougal beat Stevenson 18-6
About White Salmon: The Bruins lost to Goldendale last week, and that's all we know about them.
About Washougal: The Panthers won the return game of coach Dave Hajek with defense. RB Tristin Roseff was the leading rusher with 47 yards and two TDs.
Prep Proletariat says: While we applaud White Salmon's drive for automony and isolation, the Bruins won't be able to block out the Panthers.
Prediction: Washougal 21-13
WOODLAND (1-0) vs. LA CENTER (0-1)
When, where: 7 p.m., La Center High School
Last week: Woodland beat Kalama 50-0; La Center lost to Hockinson 28-3
About Woodland: The Beavers came to camp looking to replace a senior all-league QB. And they may have an all-leaguer in freshman Wyatt Harsh. Harsh passed for 211 yards and two TDs. And, of course, they had RB Eli Whitmire, who rushed for 128 yards and three TDs and starred on defense.
About La Center: The Wildcats produced yards against Hockinson, but not many points. QB Wyatt Aguirre passed for 62 yards and rushed for 87. RB Brett Judd also ran for 87 yards. La Center will be breaking in their new on-campus footbal stadium.
Prep Proletariat says: These two teams played for the Trico League title the past two years, each won by the Wildcats. Now, non-league rivals, it may be the Beavers' turn.
Prediction: Woodland 27-24
HOQUIAM (0-1) vs. STEVENSON (0-1)
When, where: 7 p.m., Stevenson HS
Last week: Hoquiam lost to Meridian 14-7; Stevenson lost to Washougal 18-6
About Hoquiam: The Grizzlies suffered a tough-luck loss against a solid Meridian team. Hoquiam outgained Meridian 265-165, but fizzled in the red zone.
About Stevenson: The Bulldogs also struggled to get into the end zone last week. Josh Miller had a 23-yard TD run, and he caught 6 passes for 55 yards. QB Colton Van Pelt passed for 79 yards.
Prep Proletariat says: Hoquiam missed opportunities last week. The Grizzlies don't figure to do that two weeks in a row.
Prediction: Hoquiam 28-12

JUANITA (1-0) vs. MOUNTAIN VIEW (0-1)
When, where: 8 p.m., McKenzie Stadium
Internet radio: elisportsnetwork.com
Last week: Juanita beat Inglemoor 44-6; Mountain View lost to Auburn 31-21
About Juanita: QB Tavin Montgomery was very efficient, going 16 for 18 for 248 yards last week. He also ran for 48 yards. RB Austin Cole ran for 91 yards and two TDs. Seven Rebels caught passes, led by sophomore Salvon Ahmed with six catches for 62 yards and a TD. Juanita went 8-3 last year.
About Mountain view: The Thunder didn't look like the Thunder last week. The normally ground-oriented team took to the air with QB Lex Reese passing for 315 yards. The Thunder get 1,000-yard rusher Preston Jones back in Week 2, which will give them a more balanced attack.
Prep Proletariat says: The Thunder throwing the ball? This is something I have to see. Although I'm sure the Thunder would like to see Jones run the ball. Should be a good game.
Prediction: Mountain View 24-21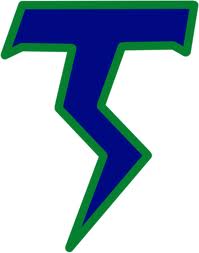 Saturday's game
EVERGREEN (1-0) vs. TODD BEAMER (0-1)
When, where: 6 p.m., Federal Way Memorial Stadium
Internet radio: elisportsnetwork.com
Last week: Evergreen beat Eisenhower 56-7; Todd Beamer lost to Rogers-Puyallup 28-21
About Evergreen: The Plainsmen piled up 56 points against Eisenhower with a sloppy, sup-par performance without out their best player — Justice Murphy. Murphy will be back this week to add another weapon to the Evergreen arsenal.
About Todd Beamer: Beamer hung tough with Rogers despite giving up 302 yards passing and losing the leading rusher in the South Puget Sound League to a knee injury. Beamer, a team that went 3-6 last season, has its strength up front.
Prep Proletariat says: Evergreen was pretty impressive last week despite not firing on all cylinders. If the Plainsmen play better against Beamer, it won't be good news for the Titans.
Prediction: Evergreen 31-14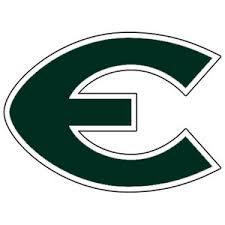 BLANCHET CATHOLIC (1-0) vs. SETON CATHOLIC (1-0)
When, where: 7 p.m., McKenzie Stadium
Last week: Blanchet beat Rainier (Ore.) 29-12; Seton Catholic beat King's Way Christian 26-18
About Blanchet: Nicolas Orlandini rushed for two second-half touchdowns to rally Cavali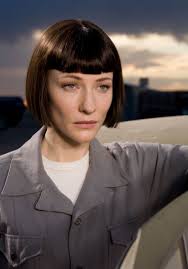 ers from Salem, Ore., past Rainier (Ore.). Trent Gianella rushed for 80 yards and a TD and had 13 tackles. Blanchet went 8-4 last season and reached the oSAA 3A quarterfinals.
About Seton Catholic: Seton also rallied to win. The Cougars were down 18-7 to King's Way Christian.
Prep Proletariat says: We like both teams ability to rallied up from adversity last week. We're just more impressed with Blanchet. Which also happens to be the name of our favorite actress.
Prediction: Blanchet Catholic 27-14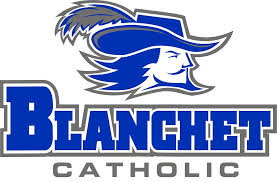 Other games, Friday
White Salmon JV at King's Way Christian (0-1), 6 p.m.
Kelso (1-0) at R.A. Long (0-1), 7 p.m.
Castle Rock (0-1) at Tenino (1-0), 7 p.m.