Rochester pitcher who threw 194 pitches in game goes national, and sparks intriguing debate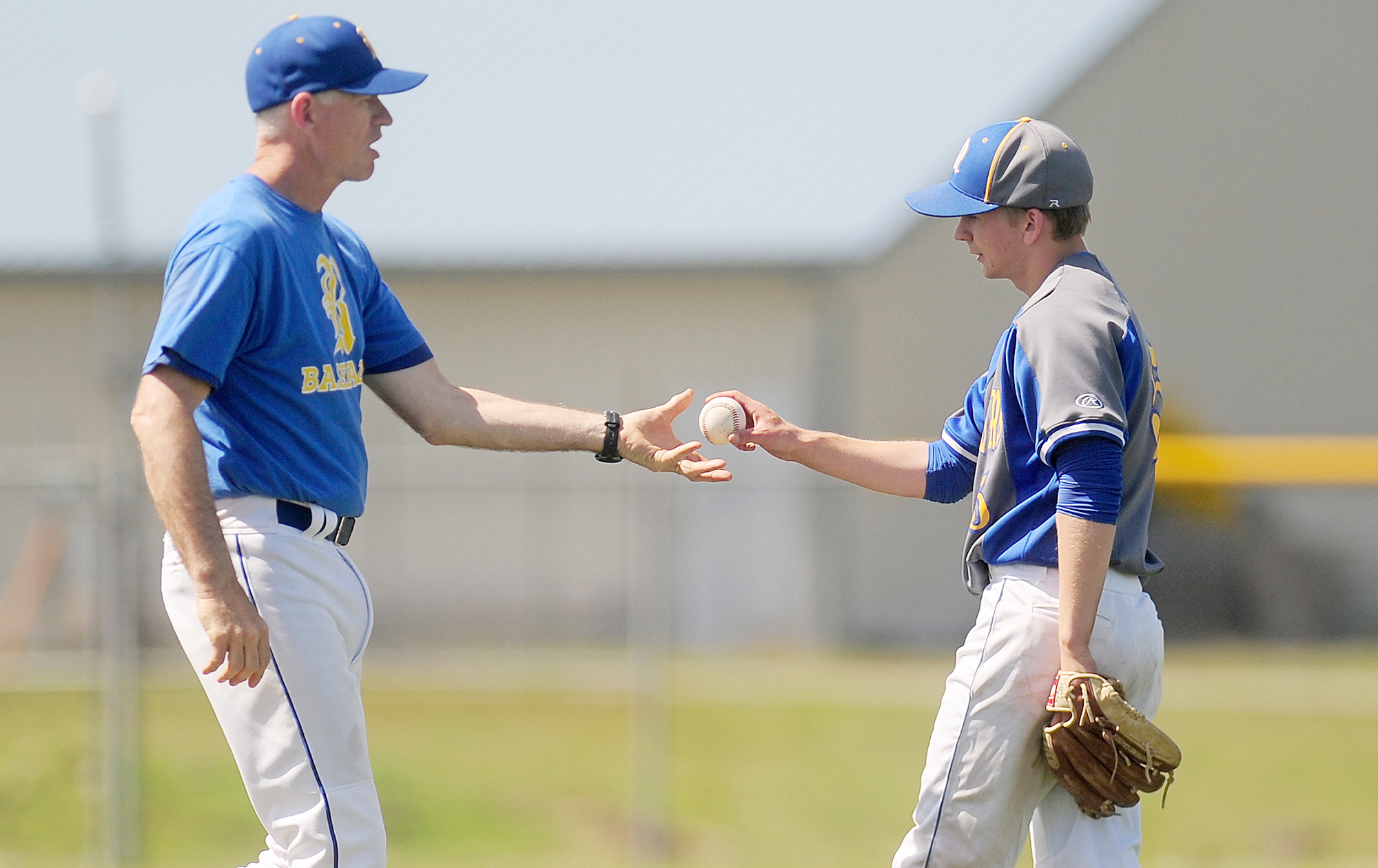 Dylan Fosnacht is now national news.
The Rochester pitcher who threw 194 pitches while taking a shutout into the 15th inning Tuesday in a district playoff game against La Center. The Warriors would eventually win that game 1-0 in 17 innings and later advanced to the district title game Saturday against Woodland.
Fosnacht's story was a topic of discussion on ESPN's "SportsCenter" and the MLB Network's "The Rundown" and "Intentional Talk."
The four commentators on MLB's Rundown were in agreement that it was not a good idea to let a high school pitcher throw almost 200 pitches in one game.
However, Chris Rose and Al Leiter had a different take on "Intentional Talk."
Both Rose and Leiter said the game was a once-in-a-lifetime experience for Fosnacht. And since the high school senior is not a big league prospect and doesn't even think he'll continue to play baseball in college, then the benefits of the experience outweighed any potential risk.
Fosnacht responded to some of the critics on Twitter, saying: "Some people think it's awesome. Some people think it's ridiculous. I personally loved every minute of it, and it's a great memory to have."
Tampa Bay Rays pitcher David Price even tweeted at Fosnacht.


To which Fosnacht replied:

For the record, the WIAA rulebook doesn't say anything on how many pitches or innings a pitcher can throw in a game. It only stipulates that if a pitcher throws four or more innings in a game, he can't pitch in another game until two days have elapsed.
So if Fosnacht had pitched five innings in the game against La Center, by rule, he could not have pitched in Rochester's semifinal game against Elma played later that same day.
But he could pitch the equivalent of two high school games because all of those innings occurred in the same game.
Something seems out of whack there.
La Center's Trevor Roberson threw about 130 pitches over 12 innings of the same game. La Center coach Rob Williamson said Roberson felt strong after 12 innings, but Williamson decided that enough was enough.
Rochester coach Jerry Streigel had a different thought with his pitcher.
"We talked to him every inning, and he said he felt comfortable, he felt good, and he's a little competitor," Streigel told the Centralia Chronicle. "He didn't want to come out of the ballgame. He wasn't very pleased when I took him out in the 15th."
So, what if Streigel hadn't taken Fosnacht out in the 15th? What if he had allowed his pitcher to continue to pitch into the 16th or 17th innings?
How much is too much?
If you aren't upset about a kid throwing 194 pitches, what would upset you? 200 pitches? 220? 250?
Fosnacht said afterward that he felt no ill effects from his long pitching outing and doesn't quite understand what all the hubbub is about.
"People just don't understand," Fosnacht tweeted. "I'm not (an) ace pitcher. I'm (an) infielder who pitches every now and then. Not a prospect ruining (their) career."
But wouldn't the fact that he pitches "every now and then" put him in greater risk of injury given the number of pitches he threw?
I'm not so much concerned about ruining his pro pitching career. That's a 1-in-a-million shot. I'm more concerned about not getting a kid hurt.
And asking a kid if he feels good or not is not the best barometer. Any high school athlete feels a little bit invincible, especially in a big game.
Heck, I can remember playing a high school basketball game on a severely sprained knee because I figured if I could walk, I could play. Looking back, it probably wasn't the smartest decision I've ever made, even though I came away with no lasting ill effects.
But just because you ran across the interstate without being run over doesn't make it a good idea.
And that's why you have coaches … to make decisions that are in the best interest of the athlete, even if the athlete doesn't agree.
But if coaches are going to struggle with this, maybe it's something the WIAA needs to legislate. It's certainly worth a discussion.
We will agree with Fosnacht on one point. It was a pretty cool story, as best stated by two of the central characters via Twitter.
Roberson of La Center: "We had a pretty good duel the other day, bro!"
Fosnacht: "Yeah we did! You pitched a hell of a game and wouldn't stop battling me at the plate. LOL."