2A GSHL, 1A Trico boys basketball preview capsules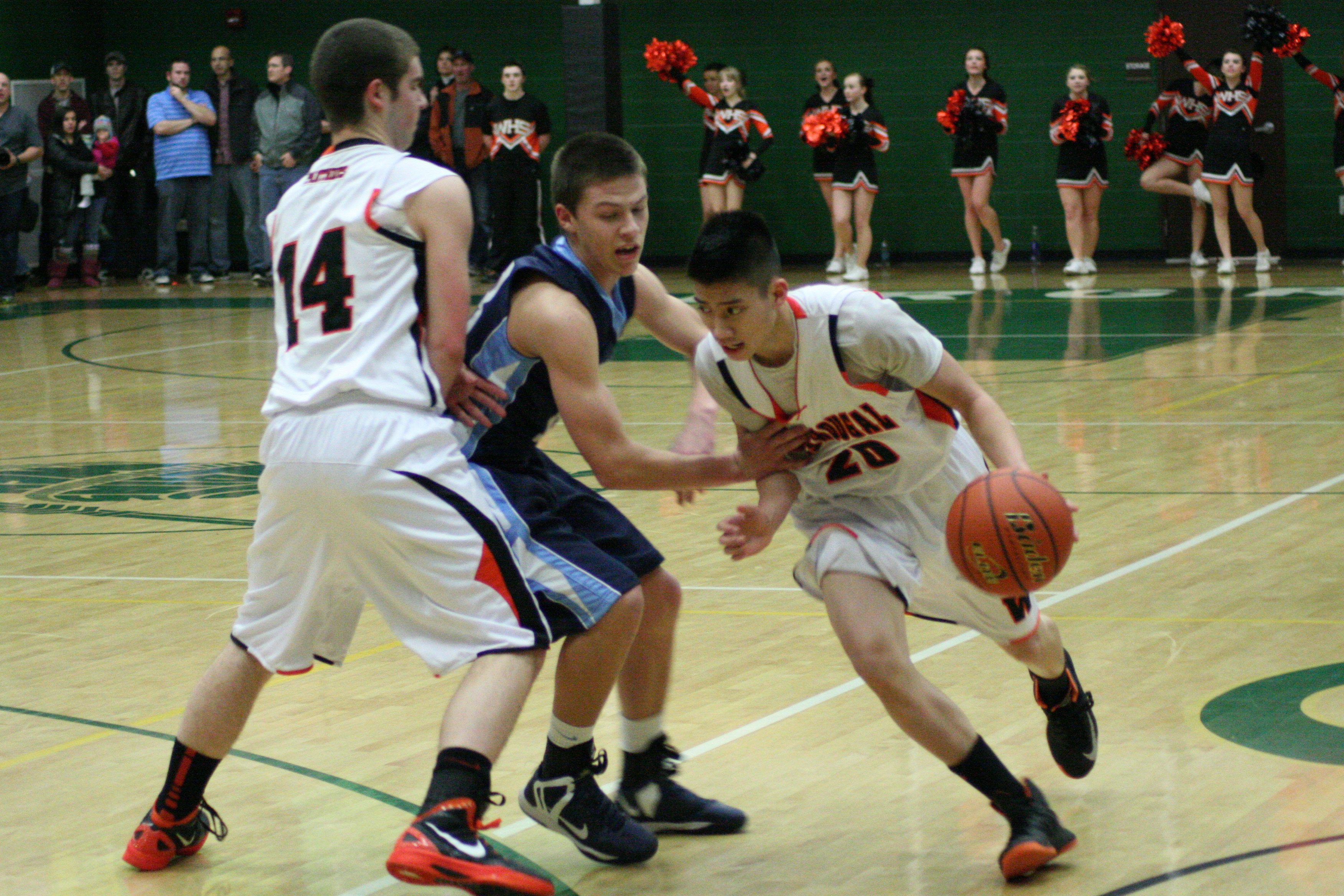 Preview capsules, as reported by area high school coaches
CLASS 2A GREATER ST. HELENS LEAGUE
HOCKINSON
Coach: Trevor Person
Key players: Alan Haagen, sr., g; Taylor Rennaker, sr., g; Jack Klodt, sr., g; Nate Gunderson, sr., fwd; Jess Krahn, sr., fwd.
Outlook: The Hawks return seven seniors who played for last year's team that reach the state round of 16. The one-two backcourt punch of Haagen and Klodt will make the Hawks hard to match up with in league. The Hawks also have a new coach in Trevor Person.
MARK MORRIS
Coach: Bill Bakamus
Key players: Grant Gibb, jr., fwd; Hayden Tapani, sr., g; Cameron Mosier, sr., g; Keigan Baker, sr., fwd.
Outlook: The Monarchs have a run 13 consecutive outright or shared league championships. The Monarchs sport four players who are 6-foot-5 or taller.
WASHOUGAL
Coach: Malcolm Estes
Key players: Austin Tran, sr., g; Patrick Jones, jr., p; Yorro Bah, jr., g; Noah Prangley, jr., fwd.
Outlook: After a big season last year, the Panthers look to find new leaders on the court. Tran, an honorable mention all-league pick, brings the most experience to a young team that hopes to contend for a district playoff berth.
RIDGEFIELD
No report submitted
R.A. LONG
No report submitted
1A TRICO LEAGUE
LA CENTER
Coach: Jon Schroeder
Key players: Wyatt Aguirre, jr., g; Connor Wonderly, sr., g; Matt Braaten, sr., fwd.
Outlook: Led by all-leaguers Aguirre, Wonderly and Braaten, the Wildcats look to challenge for the top spot in the Trico League this season.
WOODLAND
Coach: Jason Buffum
Key players: Tanner Huddleston, sr., g; Kyle Hendrix, sr., fwd; Troy Flanagan, jr., fwd.
Outlook: Buffum takes over the program from Aaron Shepherd, who went to Mountain View. The Beavers are still getting adjusted to Buffum, but they return seven players, which gives them a lot of experience. Huddleston is a four-year starter at Woodland and a first-team all-league pick last year.
KING'S WAY CHRISTIAN
Coach: Daven Harmeling
Key players: Kienan Walter, so., w; Jay Becker, sr., g; Carter Coval, sr., fwd; Parker Ickert, sr., g; Kyles Gonzales, so., g.
Outlook: Seniors like Becker, Coval and Ickert are trying to blend with talent young players and also a new coach. Harmeling was a standout at Washington State. Walter is a 6-foot-7 sophomore and one of the top players in the county for his age, Harmeling said.
CASTLE ROCK
Coach: Kevin Johnson
Key players: Jesse Althauser, sr., p; Darren Ayoub, sr., fwd; Ty Johnson, jr., g; Mason Klingberg, jr., p; Brock Johnson, so., g.
SETON CATHOLIC
No report submitted
STEVENSON
No report submitted
No reports: Ilwaco, Toledo, Kalama, White Salmon