Reilly Hennessey joins long list of Clark County Gatorade honorees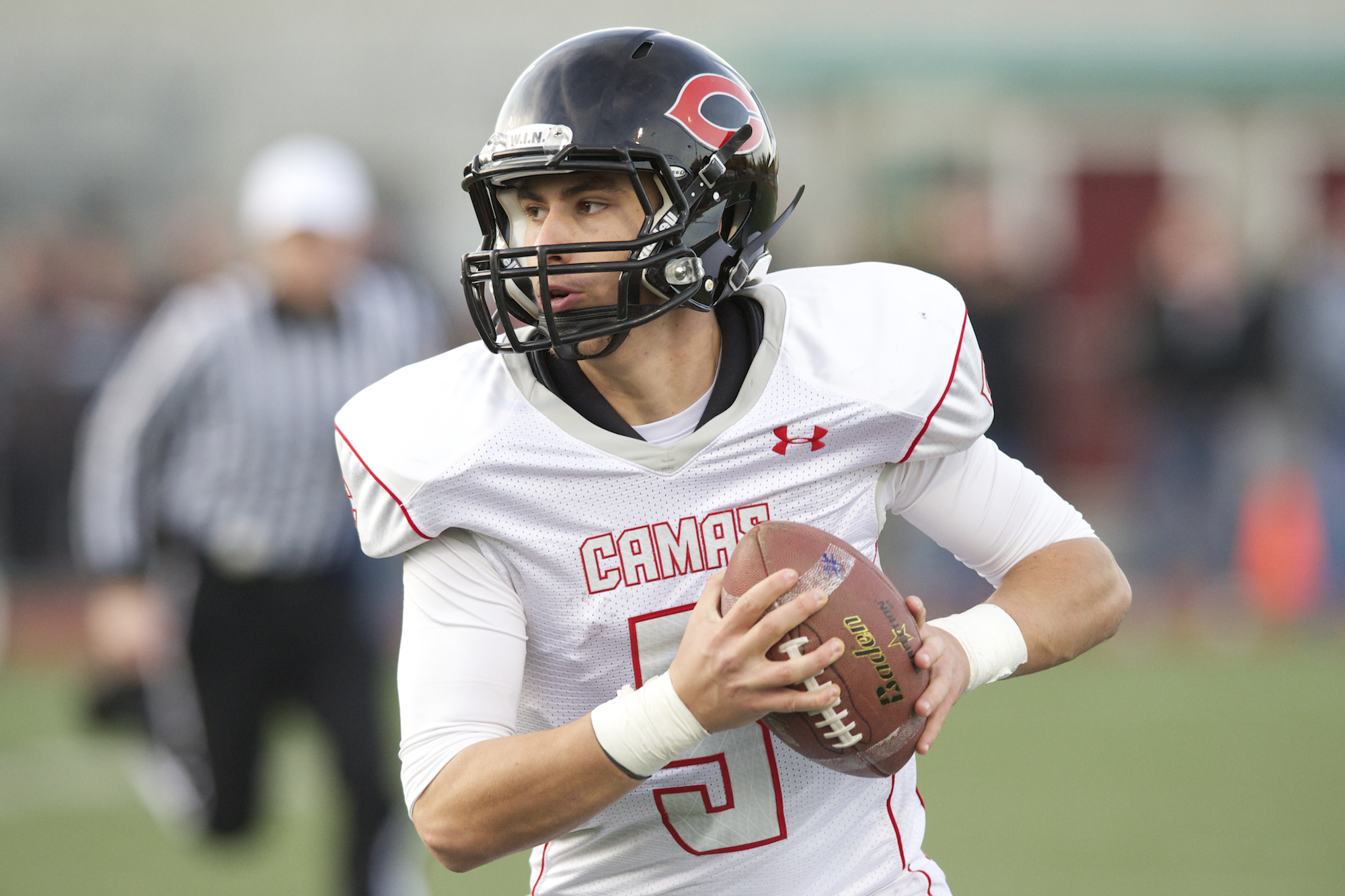 Reilly Hennessey joined a long and illustrious list of Gatorade Washington state athletes of the year from Clark County. Hennessey picked up the honor for football on Thursday.
We've got a sinking feeling there will be another named adde to this list very soon.
Other Clark County honorees are:
Alexa Efraimson of Camas (track and field, 2013)
Carter Johnson of Skyview (soccer, 2013)
Jordan Chatman of Union (basketball, 2012)
Nick Palodichuk of Camas (soccer, 2010)
Brent Richards of Camas (soccer, 2008)
Ashley Corral of Prairie (basketball, 2008)
Greg Peavey of Hudson's Bay (baseball, 2007)
Whitney Baker of Skyview (softball, 2006)
Blair Woodward of Prairie (softball, 2001)
Chantelle Anderson of Hudson's Bay (basketball, 1999)
Dan Dickau of Prairie (basketball, 1997)
Travis Claridge of Fort (football, 1996)
Chris Gissell of Hudson's Bay (baseball, 1996)
Scott Haij of Columbia River (baseball, 1994)
Brenda Bessner of WSD (trace and field, 1988)
Stanley Spencer of Columbia River (baseball, 1987)
Duke Wallenborn of Mountain View (basketball, 1986)