Class 4A state championship preview and prediction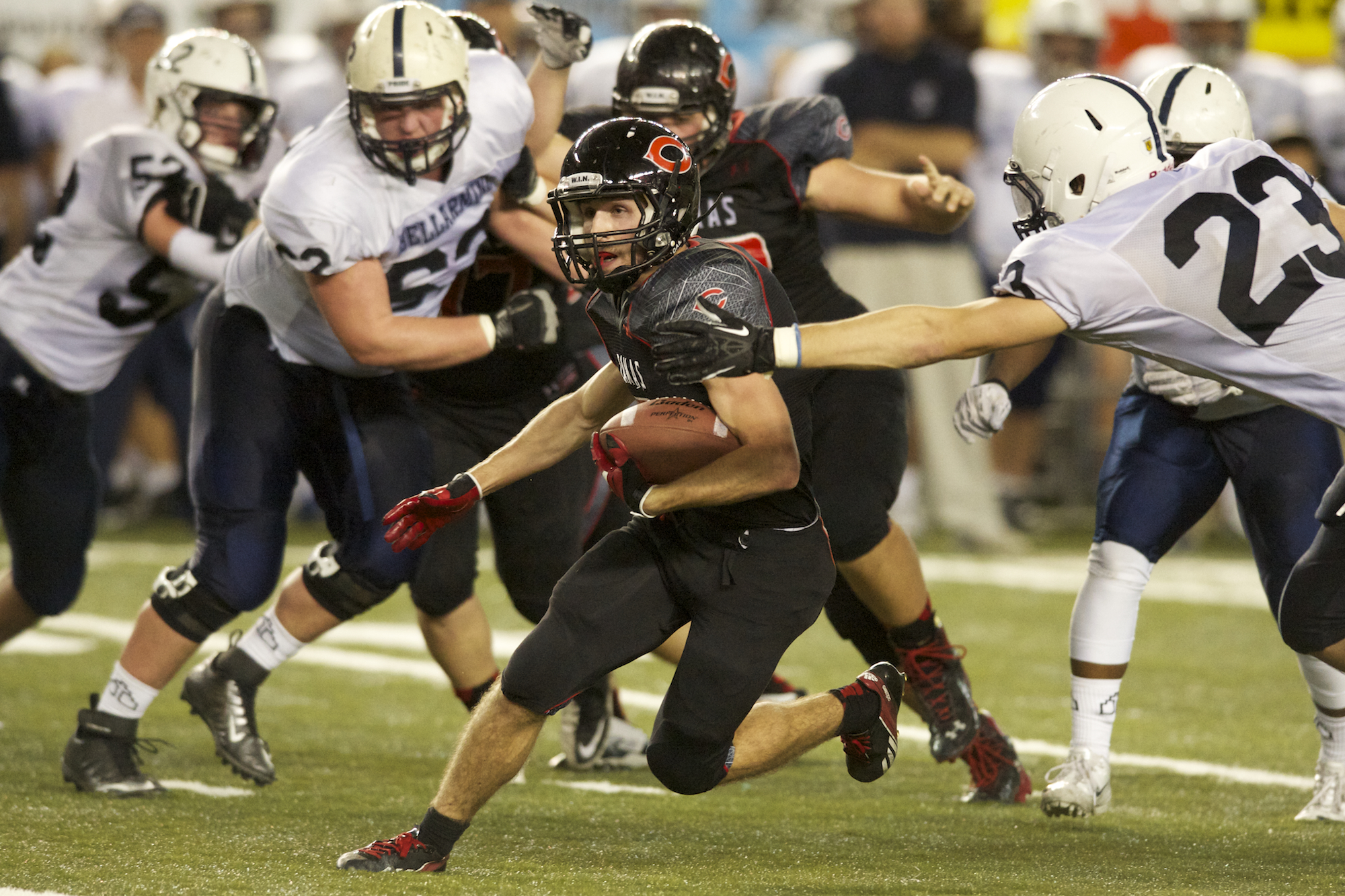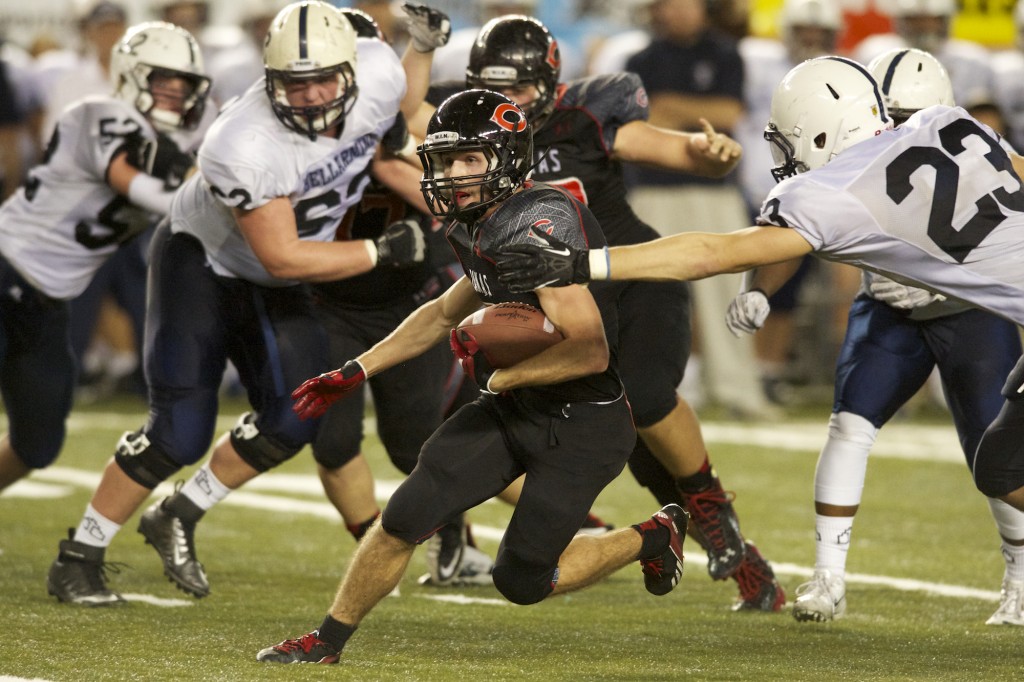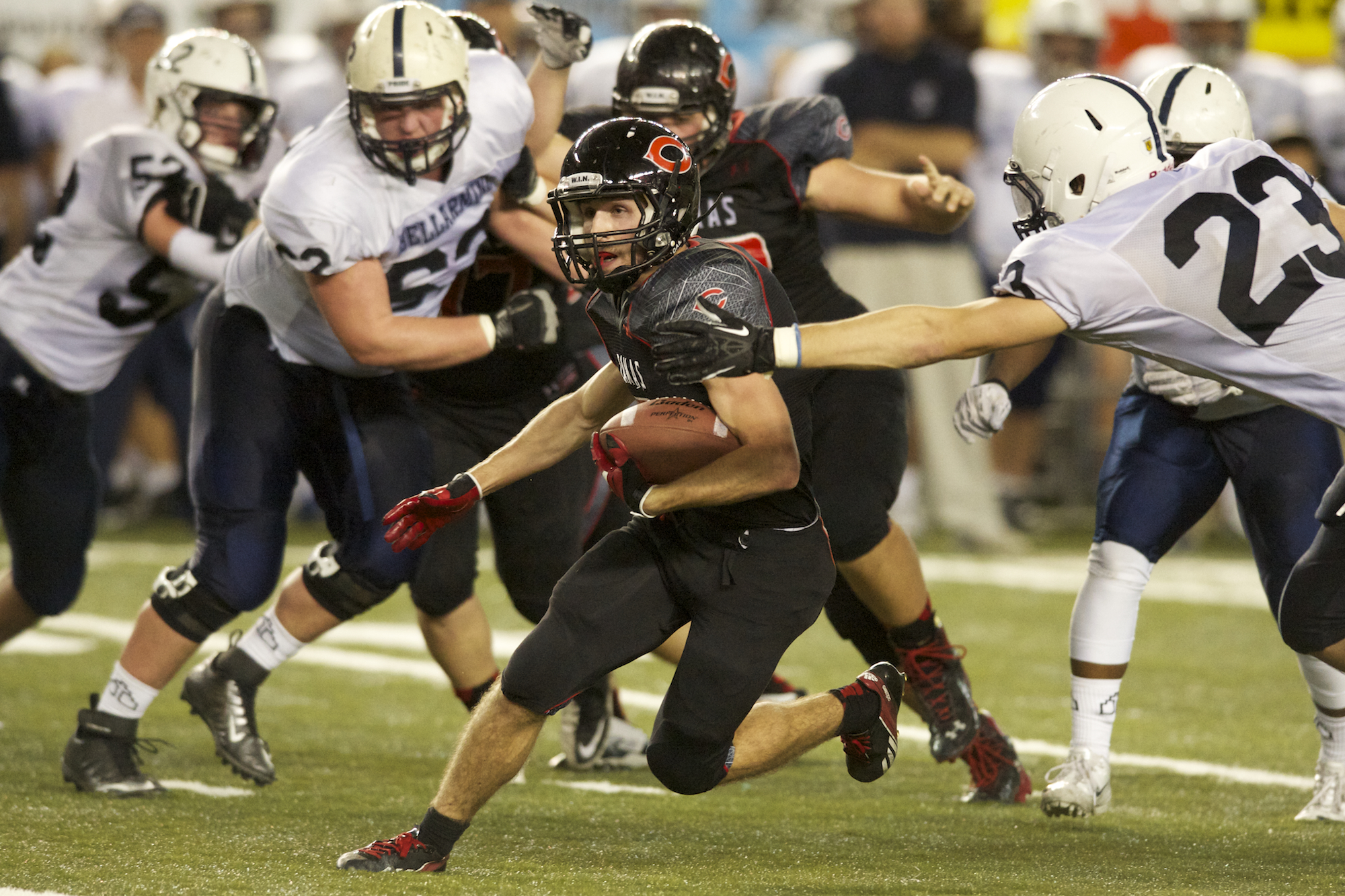 CHIAWANA (12-1) vs. CAMAS (13-0)
When, where: 7:30 p.m. Saturday, Tacoma Dome
TV: ROOT Sports. There will be a viewing party at Big Al's.
Webcast: WIAANetwork.com ($9.95 fee)
Internet radio: portlandsportsbeat.com; elisportsnetwork.com
Live chat: www.360preps.com
Tickets: $14 adults, $10 students with ASB and seniors 62 and up, children 5-under free.
Chiawana playoff run: d. Gonzaga Prep 42-14; d. Moses Lake 52-13; d. Wenatchee 56-34; d. Federal Way 40-7.
Chiawana first-team all-conference players: Joey Zamora, sr., QB; Clifton Lozano, sr., rb; Deion Singleton, sr., wr-db; Blake Bishop, sr., db; Mark De Ruyter, sr., dl; Juan Noyola, sr., dl.; Alex Weber, sr., lb; Grady Graff, sr., lb; Kayden Maughan, sr., ol; Chandler Newell, sr., ol; Grady Graff, sr., te; Dre Dorton, jr., wr-ret; Logan Ellsworth, jr., p.
About Chiawana: Chiawana High School of Pasco opened its doors in the fall of 2009. Coach Steve Graff led Pasco to state titles in 1990, 2000 and 2003 before leaving to take over Chiawana program. The Riverhawks have held foes to 16 points or fewer in all but three games. They have scored at least
40 points in all but one game (a 33-26 loss to Lake City of Idaho). RB Clinton Lozano has rushed for 2,603 yards and 25 TDs. He's been huge in the playoffs, running for 288, 234, 253 and 140 yards. WR/DB Deion Singleton was the Mid Columbia Conference MVP and is being heavily recruited by the likes of LSU, Miami and South Carolina, among others. QB Joey Zamora passed for almost 2,000 yards in the regular season with 18 TDs against 4 INTs. LB Alex Weber was the Mid-Columbia Conference defensive player of the year. He is getting looks from Arizona State, Penn, Princeton and Yale. Chiawana averages 42 points a game, yields only 12 a game. Defense is a big part of the Riverhawks' success.
Camas playoff run: d. Monroe 55-20; d. Cascade 63-28; d. Eastlake 47-28; d. Bellarmine Prep 49-21.
Camas first-team all-league players: Reilly Hennessey, sr., qb; Nate Beasley, sr., rb; Zach Eagle, sr., wr-db-ret; Drew Clarkson, sr., wr; Jason Vailea, sr., dl; Matt Danis, sr., dl; Michael DiGenova, sr., lb; Adam Dawson, sr., lb; Jorden Payne, sr., db.
About Camas: The Papermakers have made it to the Tacoma Dome three consecutive years. This year was the first when Camas made it past the semifinals. In Camas' first eight games, the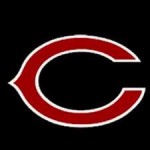 Papermakers only allowed one team to score more than 15 points. Since Week 9, teams have scored at least 20 points in every game. But many of those points allowed came after Camas had built a big lead. When playing Camas, there is a sense of keeping up with the Papermakers on the scoreboard. QB Reilly Hennessey, an Eastern Washington commit, has passed for 3,205 yards and 36 TDs. The Papermakers don't punt often, but when they do, it's Hennessey who handles the duties. That opens many options for Camas. Up front, the Papermakers are led by Drew Clarkson, an Oregon State commit. WR Zach Eagle, who has received an offer from Eastern, has 64 cathes for 1,253 yards and 13 TDs. He's also a threat as DB and returner. RB Nate Beasley has rushed for 1,539 yards and 28 TDs. Camas has averaged 53 points a game, while allowing an average of 15 points a game.
The bottom line: This game is hard one to get a feel for. Chiawana played all of its games against teams east of the Cascades until facing Federal Way last week. But I really feel that Federal Way and Bellarmine Prep were comparable teams.That implies a competitive game. Some have disregarded Chiawana's lone loss as a setback to a perennial Idaho power. But that's not really the case. Lake City had its run of 16 straight playoff apperances end with a 6-3 season (clearly the postseason threshold in Idaho is higher than in Washington). Two of Lake City losses were lopsided setbacks to Idaho teams and a 34-30 loss to Eastside Catholic, which will play for the Washington 3A title this weekend. So Lake City is a good team, but maybe not as good as in year's past. The Lake City coach said a combination of the Timberwolves playing their best game of the year and a bit of Chiawana overconfidence played into Lake City's win. Chiawana players echoed that sentiment, adding that the Lake City game was an eye-opener and refocused the Riverhawks for the postseaon. Chiawana's results since that loss supports that claim. For Camas, it harder to find lapses like that. And it's not like the Papermakers skated by with a weak schedule. Camas opened with a 47-14 win over Jesuit, which will play for the Oregon 6A title this week. To reach the final, Jesuit beat Canby in the semifinals. Canby lost to Camas 48-7 in Week 2. The biggest scare Camas endured was when Eastlake got within 33-28 in the third quarter of their quarterfinal meeting. The Papermakers went on to win 47-28. Chiawana is a well-coached team with a ton of talented players. So is Camas. The difference may fall with experience. Most of the players on this Camas team endured two deep postseason runs each of the past two years. And that experience allowed Camas to open the year as the top-ranked team in the state with state-title aspirations and never falter.
The pick: Camas 38, Chiawana 30