Big Al's to show Camas state championship football game on big screen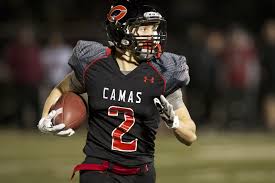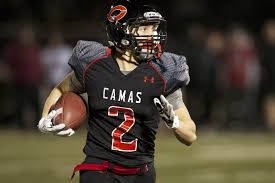 Saturday's Class 4A state championship football game between Camas and Chiawana of Pasco will be aired live at 7:30 p.m. on ROOT Sports.
For fans who don't get Root Sports or are looking for a different viewing experience, Big Al's has committed to showing Saturday's championship game on the center screen of their 36-foot HD projection screen with audio.
"This is a big accomplishment for Camas High School and the local community," said Jon Haslam, Big Al's general manager. "We wanted to show these guys how proud Big Al's is of their achievement and show our support by exhibiting their hard work on the biggest screen in town for all in the community to enjoy and root them on to victory."
Big Al's is devoted to providing a fun-filled and safe environment for students and this is apparent with their High School Spirit Wall and Friday Night High School Night promotion. Community involvement and spirit for local high schools are visible with jerseys displayed on the Big Al's High School Spirit Wall for all to see and experience. High school students can also have fun at Big Al's every Friday with the Friday Night High School Night promotion, during which every Friday starting at 3 p.m., students can receive one free game of bowling just by showing their Student ID at the Front Bowl Desk.