4A Greater St. Helens League girls basketball preview capsules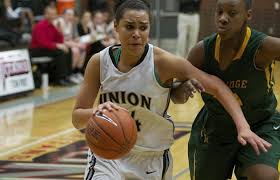 Preseason reports for 4A Greater St. Helens League girls basketbal teams, as submitted by league coaches
BATTLE GROUND
No report submitted
CAMAS
Coach: Chuck Knight
Key players: Rachel Rice, sr., g; Nikki Corbett, jr., p.
Outlook: The Papermakers return just two letterman, and All-Region point guard Brenna Khaw is out with a knee injury. Camas will need younger players to step up to compete.
EVERGREEN
Coach: Jay Foreman
Key players: Vella Jackson, sr., p; Moriah Doyle, jr., w; Lexi Burney, so., w; Triann Thompson, fr., pg; Jocelyn Gerdau, sr., w.
Outlook: In Jackson, Evergreen has a post player who is taller and stronger. Doyle is expected to play a bigger role as Evergreen looks to contend for a playoff berth.
HERITAGE
No report submitted
SKYVIEW
Coach: Jennifer Buscher
Key players: HJ Adams, jr., g; Jocelyn Adams, sr., f/p; Neesen Bristow, sr., p; Stephanie McDonagh, sr., g; Aubrey Ward-El, sr., g/f.
Outlook: The Storm get Jocelyn Adams back after she missed last season with a knee injury. Adams (Weber State) is one of two Division I players on the roster. Ward-El (San Diego) is the other. That gives the Storm a chance to return to their 2011 form when they won the state title.
UNION
Coach: Roger Shepard
Key players: Jessica Chatman, sr., g; Tee Anderson, sr., g; Tessa Vanderpool, sr., g; Molly Petrie, sr., g; Hannah O'Donnell, sr., g.
Outlook: The Titans return five starters, including three who have made college commitments: Chatman (BYU), Anderson (Colorado State-Pueblo) and Vanderpool (Southern Oregon). Petrie is also a four-year starter at Union, giving the Titans and talented and experience roster that expects to contend for the league title.