WIAA reclassification preliminary numbers released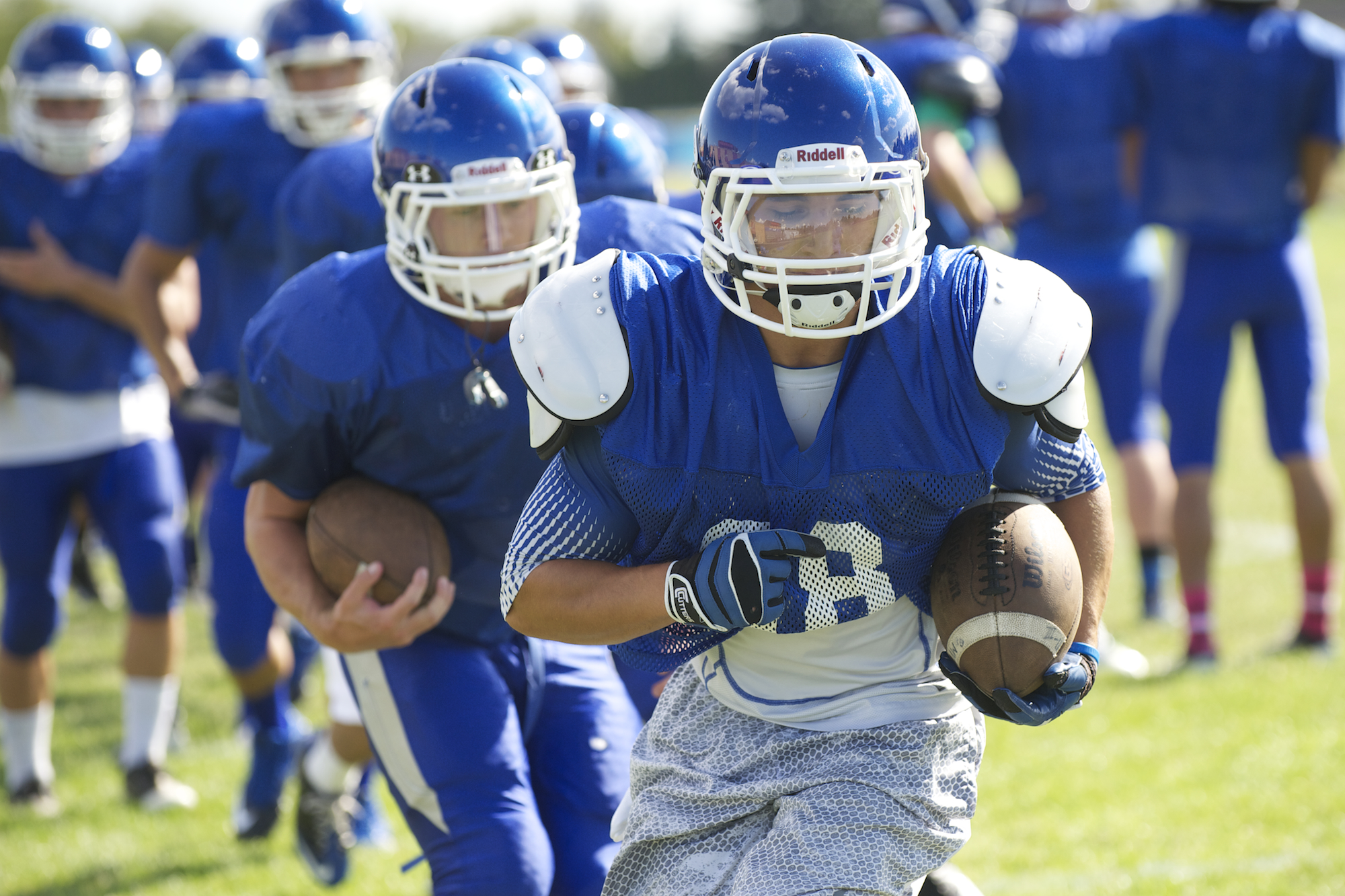 The WIAA released preliminary enrollment numbers last week that will be used to position schools in the next reclassification cycle that begins next fall.
It's important to remember these numbers are preliminary numbers and that these enrollment breakdowns could change over the coming weeks.
Schools now have the option to contest or correct these preliminary enrollment numbers, which could allow them to move down in classification from where they are currently slotted. Schools also have the option to "opt-up" and compete in a higher classification than where they are currently slotted.
So here is where these preliminary numbers tentatively position schools in Southwest Washington District 4:
CLASS 4A (1234-2099)
GSHL (7)
Union 1741.4
Heritage 1616.1
Battle Ground 1585.4
Mountain View 1525.0
Skyview 1499.2
Camas 1456.0
Evergreen 1434.5
As expected, Mountain View moves back up to 4A after a four-year stint at 3A. That moves the 4A GSHL to a seven-team league. That means a 12-game league season for most sports, and six for others (like football). It means for basketball, league games starting before the holiday break, something that has been avoided in the current six-team structure. In football, it means non-league games in Weeks 1 and 2, with league play running Weeks 3 through 9 and one team each week receiving a league bye to be replaced by a non-league game. There are three potential 4A schools inside District 4's boundaries — Olympia (1287.1), Yelm (1266.0), Timberline (1255.9) — likely will apply or reapply for membership in District 3 and join the Narrows League.
CLASS 3A (945-1234)
GSHL (5)
Kelso 1084.0
Prairie 1080.6
Fort Vancouver 1025.0
Hudson's Bay 983.3
Columbia River 957.5
Now, it's the 3A GSHL to deal with the headaches of being a five-team league. It offers real challenges to these schools to fill out a non-league schedule. For some sports, it means a four-game league schedule, eight for others, and others may even opt for a 12-game league schedule. River's number puts the Chieftains very close to the cut off with 2A, leaving some to believe River could be a 2A team if schools are shuffled over the coming weeks. However, in the past, River officials have not been interested in being a 2A school and would likely opt-up to stay at 3A. There are three potential 3A schools inside District 4's boundaries — North Thurston (1093.1), Shelton (1083.0) and Capital (990.9) — likely will apply or reapply for membership in District 3 and join the Narrows League. A five-team league also would impact the number of teams from the league that advance to the postseason.
CLASS 2A (449-942)
GSHL (6)
Mark Morris 782.8
R.A. Long 764.2
Washougal 672.0
Hockinson 513.0
Ridgefield 504.0
Woodland 485.0
Evergreen Conference (7)
Tumwater 934.0
River Ridge 818.1
Centralia 769.0
Black Hills 728.9
W.F. West 649.0
Aberdeen 630.0
Rochester 480.0
The good news for the 2A GSHL is a return to a six-team league, which makes scheduling easier. It's not good news for Woodland, which struggled in its previous stint in the 2A GSHL and thrived in the 1A Trico over the past two school years. And you'll notice how the GSHL schools have smaller enrollments than most of their Evergreen counterparts.
CLASS 1A (188-434)
Trico League (7)
La Center 384.0
White Salmon 347.0
Castle Rock 307.0
Stevenson 218.0
Ilwaco 214.0
Toledo 212.0
Kalama 208.0
Evergreen Conference (6)
Elma 434.0
Hoquiam 386.0
Forks 374.0
Montesano 297.0
Tenino 264.0
Rainier 200.0
The Trico loses Woodland to the 2A GSHL. In the last reclassification cycle, King's Way Christian and Seton Catholic opted-up to join the 1A Trico, largely because of travel issues.
CLASS 2B (81-188)
Central League (11)
Napavine 184.0
Toutle Lake 168.0
Morton-White Pass 163.0
Onalaska 160.0
Winlock 148.0
King's Way Christian 146.0
Adna 145.0
Mossyrock 137.0
Seton Catholic 109.0
Wahkiakum 109.0
Columbia Adventist 87.0
Pacific League (6)
Naselle 175.0
North Beach 162.0
Ocosta 154.0
Raymond 130
South Bend 103
Northwest Christian 83.0
Travel was a big factor that led King's Way and Seton to opt-up in the last reclassification process. Most schools in the Central 2B League are farther away the most schools in the 1A Trico League. But another option could be to partner with Columbia Adventist to make the Columbia Valley League into a split-classification 2B/1B League.
CLASS 1B (0-81)
Columbia Valley League (5)
Pe Ell 70.0
Three Rivers Christian 68.0
Pope John Paul II 52.0
Firm Foundation 49.0
Washington School for Deaf 30.0
Coastal League (6)
Willapa Valley 73.0
Oakville 59.0
Lake Quinault 48.0
Mary M. Knight 47.0
Taholah 47.0
Wishkah Valley 38.0
North River 20.0