Football preseason notes: Columbia River Chieftains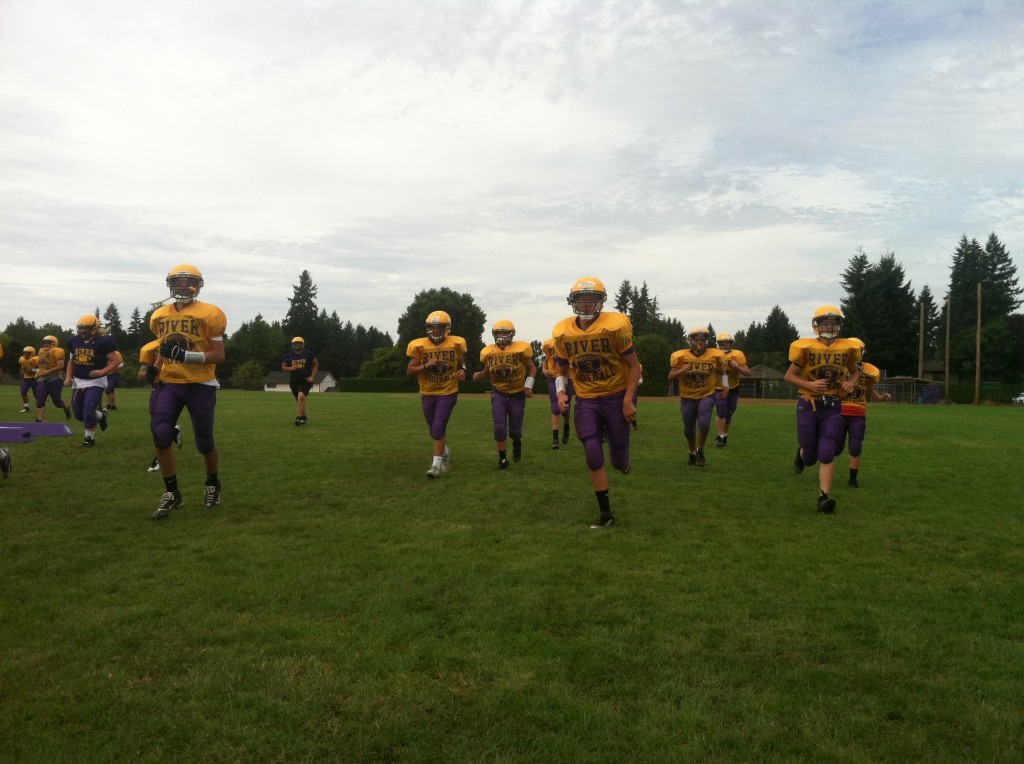 Additional notes from Columbia River's preseason practices
SCALING MOUNTAINS
Darrell Pierce was among those hanging out at River's practice on Wednesday. He's the father of 1999 Columbia River grad Brett Pierce, an All-American his senior year who played tight end at Stanford and in the NFL. Darrell Pierce said his son, despite five knee surgeries, nearly reached the summit of Mount Rainier on a recent visit. The climbers were turned back by dangerous conditions. The younger Pierce, who retired from football after the 2008 season, is a businessman in St. Louis.
TIGHT BATTLE AT QUARTERBACK
Starting spots are up for grabs at several positions, including quarterback. Senior Jonathan Branson and junior Gabe Evenson "are pretty close right now," said coach John O'Rourke.
TWIN LINEBACKERS
Don't be surprised if opponents are seeing double when River's defense is on the field. Defensive back Jonathan Branson and twin Jayson Branson, a linebacker, are two leaders of the Chieftains defense.
DAD WAS A DUCK
Senior lineman James Niemela comes from a good football pedigree. His father, John, was an offensive lineman at the University of Oregon in the late 1980s.