Football preseason notes: Heritage Timberwolves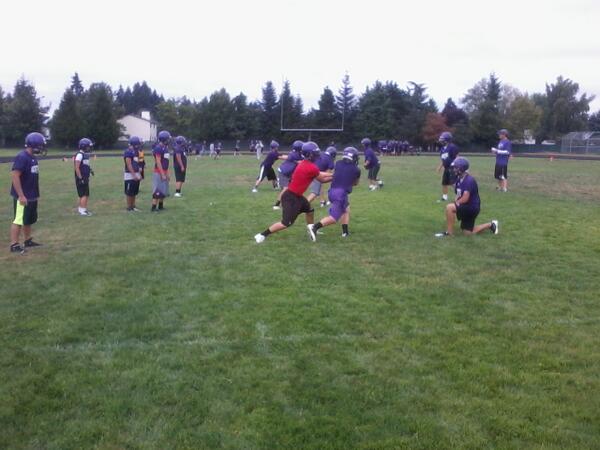 Our story on Heritage QB Loren Standiford was published Tuesday. But here are a few other notes from Heritage's preseason camp: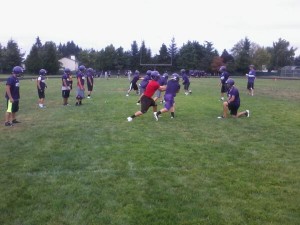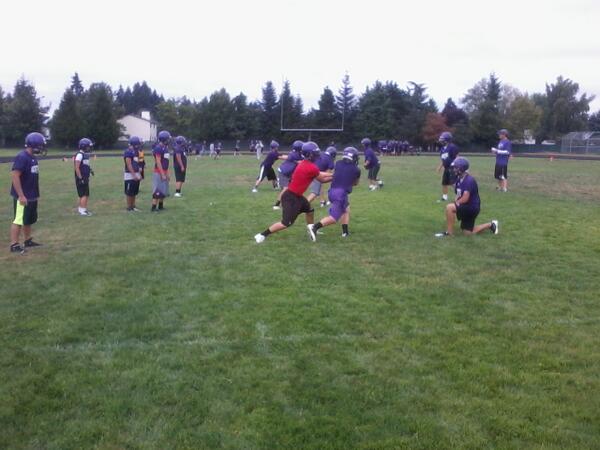 Coach: Jack Hathaway
Third year, 5-14.
Note: Hathaway is a former quarterback at Mountain View
Mack attack:
Receiver E'Lon Mack had a breakout season in 2011 as a sophomore, catching 48 passes for 617 yards and six touchdowns. As defenses paid greater attention to him in 2012, he had 33 catches for 731 yards and seven TDs.
Now a senior and having built a solid working relationship with senior QB Loren Standiford, Mack is looking for a big senior year at Heritage.
He received his first college offer last spring — from Idaho — and hopes for more after earning a spot on the all-combine team at the Nike Football Combine earlier this summer in Tigard, Ore., which drew more than 500 players.
Camp challenge
In a break from previous seasons, the Timberwolves attended team camp at Eastern Washington this summer.
"It was a lot more competitive camp than the ones we went to in the past," Standiford said. "When we first got there, we were like 'whoa, there are a lot of good teams here.' But then we just went out a competed with these teams and found out that we can play them."
Hathaway said: "We had a great experience at Eastern. I think we got a good look at how good of a team we can be."
You can take the coach out of the QB position ….
Hathaway is not afraid of mixing it up in practice with this players.
During one drill last week, Hathaway stepped into the quarterback position for a play.
The former Mountain View quarterback looked every bit the role as he barked out signals, took the snap, rolled to his right and made a strong, deep throw downfield … that was intercepted and returned for a touchdown with Hathaway the last man giving chase, in vain and to the cheers of his players.
Stepping up on defense
Hathaway's first two seasons at Heritage have been full of growing pains.
In 2011, the Timberwolves scored 10 or fewer points in seven of their 10 games — not coincidentally all losses.
The offense got off to a hot start in 2012, scoring 34, 46 and 35 points in their first three games. However, the Timberwolves gave up 40, 49 and 54 points, resulting in an 0-3 start.
Hathaway looks for his defense to catch up to his offense in 2013.
"The offseason commitment to the weight program has been huge," Hathaway said. "And we've got a great group of coaches who are getting the players to buy into what they need to do to get better."
Seniors Antonio Pulido and Jalen Kelly anchor the offensive and defensive lines.