Four Camas players on Siegel's preseason all-state football teams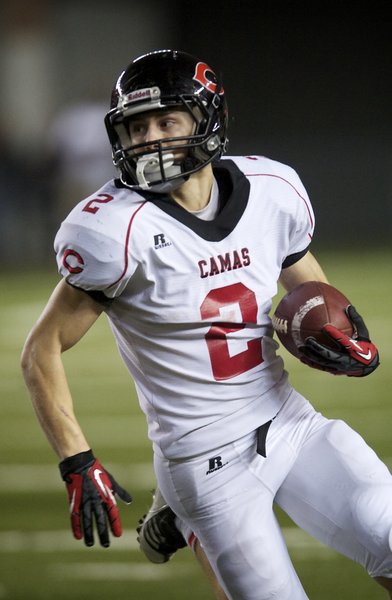 Is the Camas football team going to have a big year in 2013?
Ron Siegel must think so.
Who's Ron Siegel. Siegel has been putting out preseason all-state teams in Washington for 33 years.
On his 2013 preseason senior all-state team, posted to Scout.com, Siegel had three Papermakers — receiver Zach Eagle, lineman Drew Clarkson and linebacker Michael DiGenova — on his first team, and another — quarterback Reilly Hennessey — on his second team.
The Camas quartet were the only Southwest Washington players to make Siegel's senior preseason all-state team. He had no Southwest Washington players on his junior preseason all-state team.
Here's the link to his all-state teams.