Now for the unique high school mascots in the state of Washington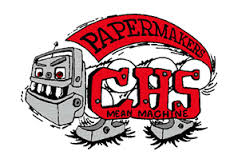 OK, so the other day we looked at the most common nicknames used by high school sports teams around the state of Washington.
Now, here's the nicknames that are unique, as in these are the only high schools in the state that use these nicknames.
And we excluded nicknames that are made unique by a slight alteration.
Pateros is the Billygoats, but Chelan is the Goats. Close enough.
Same with Moses Lakes (Chiefs) and Columbia River (Chieftains);
and with Gonzaga Prep (Bullpups) from the litter of Bulldogs in the state;
and O'Dea (Fighting Irish) from DeSales (Irish).
and Raymond (Gulls) and Everett (Seagulls)
and Mountain Lions of Liberty Bell from all the other Lions.
And just because you spell yours differently (Kelso Hilanders) doesn't set you apart from other schools (Highlanders of Shorecrest, Hazen, Shadle Park and Providence Classical).
And different colors don't set you apart: Blue Devils of Walla Walla, from Red Devils of East Valley of Yakima or Neah Bay, from Devils of Wilson Creek;
or Golden Eagles of Ferndale from all the other Eagles;
or Red Raiders of Bellingham from Raiders of Thomas Jefferson and Lake Roosevelt;
or Red Wolves of Cedarcrest from the Wolves of Eastlake, South Kitsap, Sequim, Black Hills, Wapato, and Coupeville.
That leaves us with …
Abes — Lincoln of Tacoma
Acorns  — Oakville
Blackhawks — Lummi
Bombers — Richland
Borderites — Blaine
Buccaneers — Kingston
Cadets — Eisenhower of Yakima
Chinooks — Kalama
Chitwins — Taholah (Chitwin is Quinault word for black bear)
Conquerors — Kentwood
Cowboys — Chimacum
Cruisers — Eatonville
Cubs — Sedro-Wooley
Dragons — St. George's
Ducks — Toutle Lake
Elks — Lake Quinault (I always thought the plural of Elk was Elk).
Fishermen — Ilwaco (odd they are the only Fishermen in Washington, when right across the mouth of the Columbia sits Astoria High School, home of the Fishermen).
Gorillas — Davenport
Greyhounds — Grandview
The Haus — Northwest School
Highclimbers — Shelton
Hurricanes — Mt Vernon Christian
Hyaks — North Beach (Hyak is Chinook word meaning "very fast")
Islanders  — Mercer Island
Jackrabbits — Quincy
Kangaroos — Lake Washington
Kernels — Mansfield
Kings — Muckleshoot
Leopards — Zillah
Lightning — La Salle
Lobos — Lopez Island
Lumberjacks — R.A. Long
Lyncs — Lynden Christian
Marauders — Mariner
Mariners — Sehome
Mavericks — Meadowdale
Monarchs — Mark Morris
Mules — Wahkiakum
Navigators  — Northwest Christian-Lacey
Nighthawks  — Tekoa-Oakesdale
Papermakers — Camas
Phoenix  — Columbia Basin
Plainsmen — Evergreen
Pumas — University Prep
Quakers — Franklin
Ravens — Forest Ridge
Rebels — Juanita
Riverhawks — Chiawana
Saxons — Ferris
Sharks — Puget Sound Adventist
Shockers — Waterville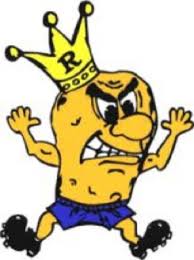 Spudders — Ridgefield
Suns — Southridge
Tarriers — Charles Wright Academy (a Tarrier is a Roman Catholic person from Northern Ireland or Scotland)
Terriers — Washington School for the Deaf (a Terrier is a kind of pooch).
Thunder — Mountain View
Tides  — Gig Harbor
Trappers — Fort Vancouver
Tomahawks — Marysville-Pilchuck
Tornados — Yelm
Turks — Sultan
Vandals — Klickitat
613s — Northwest Yeshiva (reference to the Torah's total number of mitzvoth or commandments, not the area code of Eastern Ontario, Canada)