Couple of All-Region athletes moving to different schools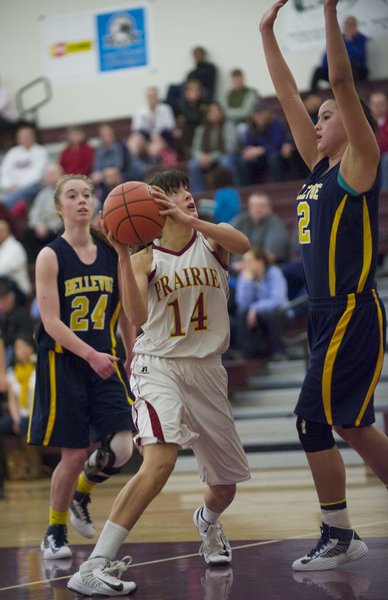 I've been off for most of the past few weeks. (Of course, a lot of people think I've been "off" for a much longer time. I mean, I've been off from work the past few weeks.) Now, I'm getting back into the flow, getting ready for another year of high school sports.
Over the summer, I did confirm that a couple of All-Region athletes will be changing teams this school year. One has moved a few miles to the east, while another moved out of the country.
Brad Hansen, who I profiled last year while previewing the football season, has left Mountain View and is now attending Camas High School. Hansen was voted to The Columbian's All-Region football team as a linebacker last season as a junior, helping Mountain View to a third-place finish in the 3A GSHL and a playoff spot. This fall, he hopes to help Camas reach its dreams of playing for a Class 4A state championship.
In girls basketball, Prairie's Aislinn Konig is no longer at Prairie. Konig's family moved from Canada to Clark County last summer, and Aislinn made the All-Region team as a freshman. She told me her father got transferred back to Canada and the family returned this summer. She will be attending Brookswood in Langley, British Columbia. Like Prairie in Washington, Brookswood is a girls basketball power. Don't be surprised if you see Konig playing Division I college ball in a few years. And a spot on the Canadian national team is a possibility, too. Tons of potential. Southwest Washington's loss is Canada's gain.