Camas QB Hennessey makes early commitment to Eastern Washington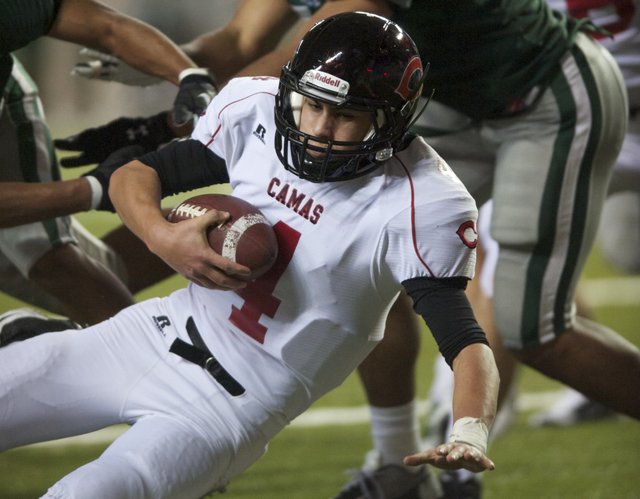 Reilly Hennessey is focus on leading the Camas football team to a Class 4A Greater St. Helens League title and perhaps another deep run into the state playoffs.
The senior quarterback didn't want any distractions, like figuring out where he was going to college in 2014.
So Hennessey made a verbal commitment to play for Eastern Washington earlier this week, according to Dirk Knudsen of the Northwest Prep Report.
"Yeah, it was just right," Hennessey told Knudsen. "I trust the coaches there so much and really just felt at home."
Hennessey was a Columbian All-Region selection as junior last season when he helped lead the Papermakers to the Class 4A state semifinals.
Hennessey completed 187 of 304 passes for 2,801 yards and 26 touchdowns in the 2012 season.
With a bulk of the Camas roster returning for the 2013 season, the Papermakers are early season favorites to challenge for a state title.
"That was one of the biggest reason in making my decision so early," Hennessey said. "It felt right and (I thought) why not get that pressure out of the way and be able to focus on my goal of winning a state championship."