Softball extra: Skyview 7, Columbia River 6
I wasn't there to "cover" the game exactly. I was there working on a profile, a story that will run next week. But I got to see a good battle. Skyview never trailed, but Columbia River never stopped trying to come back in this non-league, same-school-district rivalry.
Skyview led 2-1 after the first, and later extended the lead to 7-2 before Columbia River made it a two-run game in the sixth inning, then added another in the bottom of the seventh.
It was a sloppy game. The teams combined for nine errors, but at least it was exciting.
Player of the game: Michelle Brincefield, Skyview pitcher. She struck out 10 batters and gave up two earned runs. She also drove in a run with a single in the fourth inning.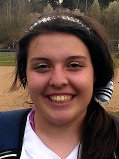 Brincefield is only a junior. She just seems like a senior because she has been pitching so well for so long. She was in the pitching circle as a freshman when the Storm reached the Class 4A state semifinals.
Player to watch: Wow. Just wow. Columbia River freshman Teaghan Cowles has been crushing the ball to open her high school career. And when she gets on first, already one coach says that's as good as a triple. She's so fast, that second and third base are just about automatic steals. She went 1 for 3 in Thursday's game. She was hit by a pitch in the first and scored a run. She hit a long fly out to center field. She smashed a ball to third base and reached on an error. And in the seventh, she singled, stole second and third, and came home on a ground out.
Excited to watch her career.
Strange inning: Columbia River, trailing 7-2, scored three runs in the bottom of the sixth inning without a hit. There was a walk, then a sacrifice bunt, followed by another walk. A bunt was fielded, but the throw got away for an error to score one run. Another bunt scored the second run on a safety squeeze. The batter was out, but an error throwing to try to get the second runner out led to an easy run for the Chieftains. That was followed by a ground out. Nothing was hit out of the infield, there were no hits, and the Chieftains got three unearned runs.
The break before spring break: At least one team was without a couple of players who have already started their spring break vacations. This happens every year, but it must be frustrating for area coaches. After all, most of the coaches do not schedule games during Spring Break. They've given up just about the whole week, knowing that spring sport athletes would rather be somewhere else. And yet the week is not enough for some athletes. Not pointing fingers at any one team here. It happens throughout Clark County. At least for softball, most of this week's games were non-league.
Next week: I will have a profile on Skyview's Emily Dobbin, who was instrumental in Skyview's run to the state's final four as a freshman, but then missed her sophomore season with a major foot injury. She's back now, with the goal of helping Skyview make another long playoff run.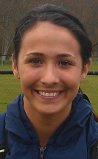 Dobbin was one of the fastest players running the bases before her injury. Is she still fast? Does she still have that athletic ability that led to her getting three varsity letters her freshman year? I will have some answers next week.