Beverage industry responds to warning labels study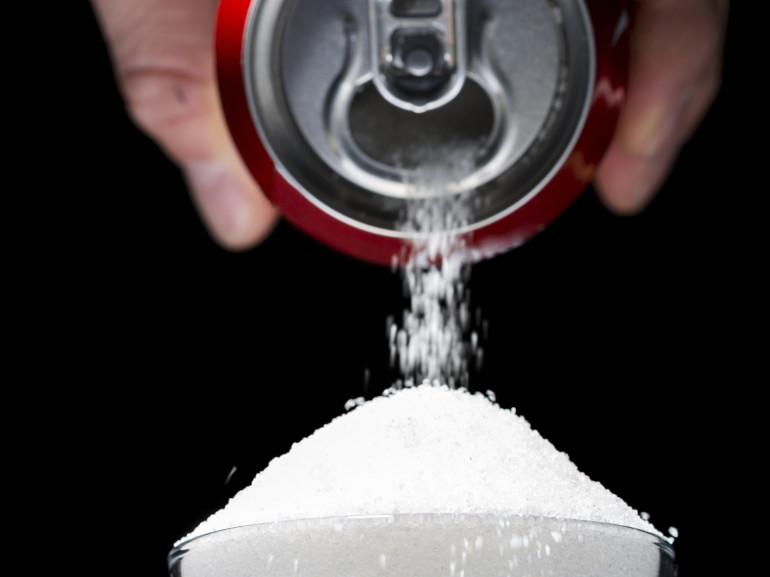 A health warning on a soda can?
A new study by the Robert Wood Johnson Foundation suggests labels alerting consumers that sugar-sweetened beverages contribute to some health conditions could be effective in changing parents' perceptions of sugary drinks.
I had an article about the study – and lawmakers' efforts to require such labels on drinks in Washington – in Monday's health section.
The study looked at a proposal in California to require nonalcoholic drinks with caloric sweeteners that contain 75 calories or more per 12 ounces to have a warning like this: "Safety Warning: Drinking beverages with added sugar(s) contributes to obesity, diabetes, and tooth decay."
Washington legislators proposed similar action this year, but the bill died – just as the California bill did.
But the study found that parents who saw such warning labels were 20 percentage points less likely to buy sugar-sweetened drinks for children than those who didn't see a warning label.
After my story about the study and state bill was published, I heard from a representative from the American Beverage Association.
The association offered this response to the study:
"Consumers want factual information to help make informed choices that are right for them, and America's beverage companies already provide clear calorie labels on the front of our products. A warning label that suggests beverages are a unique driver of complex conditions such as diabetes and obesity is inaccurate and misleading. Even the researchers acknowledge that people could simply buy other foods with sugar that are unlabeled."
"With our Balance Calories Initiative, we are working toward a common goal of reducing beverage calories in the American diet. This is a meaningful initiative that will have significant real world impact in helping people reduce their consumption of calories and sugar from beverages."
So what do you think? Are warning labels misleading and unnecessary? Or would you like to see them on sugar-sweetened beverages?