D.C.'s post-shutdown baby boom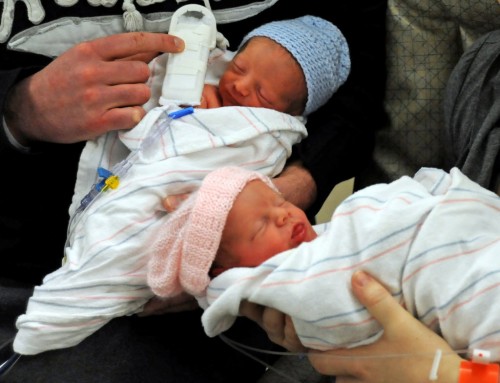 Hospitals in Washington D.C. are experiencing what appears to be an aftereffect of the 16-day government shutdown in October: bustling maternity wards.
Nine months after the furlough, D.C. hospitals are seeing an increase in the number of births, according to an article in the Washington Post.
At Sibley Memorial Hospital, an average 9.2 births occur each day. In the last month, the hospital has averaged three more births per day – a 33 percent increase, according to the Post article.
At Anne Arundel Medical Center, births during the first part of July increased from 265 in 2013 to 385 in 2014, according to the article.
Nine months ago, nurses at D.C. hospitals joked about the possibility of a post-shutdown baby boom. One nurse mentioned her theory on Facebook on the 10th day of the shutdown. Now she's credited by her colleagues with predicting the boom, according to the article.
Of course, there are skeptics who say the increase is just a coincidence. The increase isn't occurring across the country – birth rates are still near historic lows nationally, according to the Post article.
"But every time (something unusual happens), I think, nine months from now, here we go!" one nurse told the Post. "And sure enough, I'm usually right."