Current Stoller chardonnay releases show restraint and complexity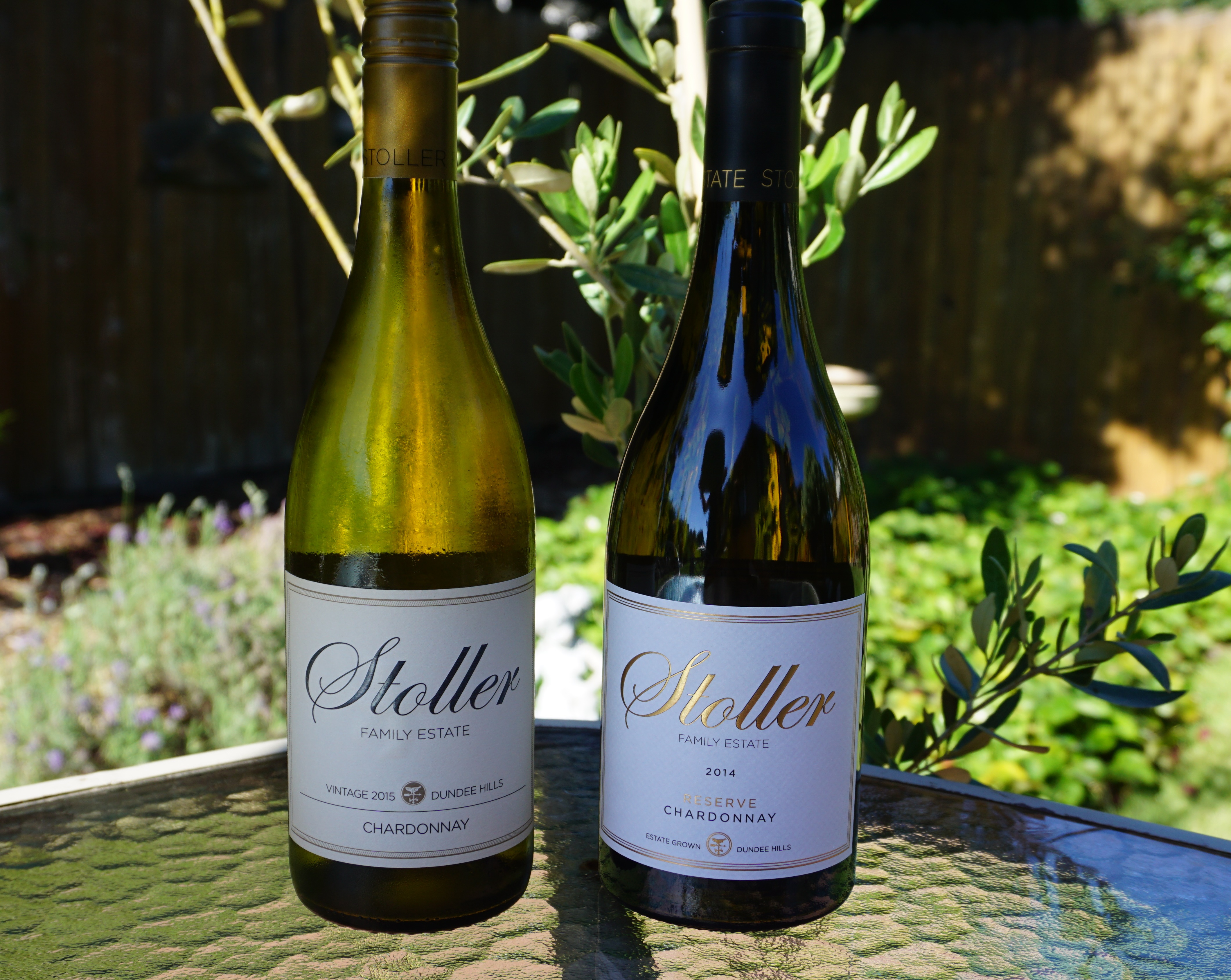 Chardonnay…say the word and, like this years' election, most folks have a strong opinion. "I don't like chardonnay," is typically the reaction. No matter how many times wine writers espouse its virtues, it appears the bad rep of this grape will take longer to be forgotten than yesterday's headlines.
Nevertheless, we charge on, particularly those in the Northwest who are so close to  what Melissa Burr, director of winemaking at Stoller Family Estate, refers to as a "renaissance for Chardonnay."
Under the guidance of owner, Bill Stoller, his land was planted to 10 acres of chardonnay well before it was the cool thing to do. Now the Willamette Valley boasts over 1,000 acres of this noble grape—still trailing far behind the nearly 100,000 acres that California tends but we like to think our winemakers appreciate chardonnay for what it is rather than what it's not.
As one might expect, Stoller offers a couple different chardonnay options.
Their 2015 Dundee Hills Chardonnay is 100 percent unoaked—aged for six months in stainless steel. The first smell hits clean and fresh with a hint of lemon/lime citrus notes followed by vibrant acidity and graphite on the palate. 2015 was a hot one but this wine is coming in at 12.5 percent, a testament to Stoller's ability to gauge just the right time to pick for flavor and approachability. Great food options are hard cheeses, lightly grilled white fish (I.e. scallops, halibut, cod), cream of zucchini soup, roasted chicken, a garden fresh summer salad, simply prepared pork like pork chops. Think light and slightly earthy. Retail: $25
The 2014 Reserve Chardonnay has been (dare I say), aged in French oak for 12 months. French oak is not American oak, folks. It's soft and elegant and imparts luscious richness, not an overtly buttery characteristic. In this case, it adds to the depth and complexity of the wine and brings food pairings to another level of sophistication. The savory, lemon grass and earthy nose of the wine gives way to stone fruit like a soft white peach on the palate. Avocado and corn salad is a perfect example as well as a butter leaf salad with peach slices or snap peas, roasted vegetables, white cream pastas, crab, lobster, savory fried chicken or creamy pork dishes with sautéed mushrooms. This would also be the ideal brunch bottle. I'm always saying chardonnay is oft-overlooked with breakfast. Why should bubbles have all the fun? This is the ideal egg dish pairing. Retail: $35
**If you like what you're reading, follow Corks & Forks by clicking the 'Follow' button or follow Corks & Forks  on Facebook or Twitter @WACorksandForks.