Willamette Valley vineyard returns to winemaking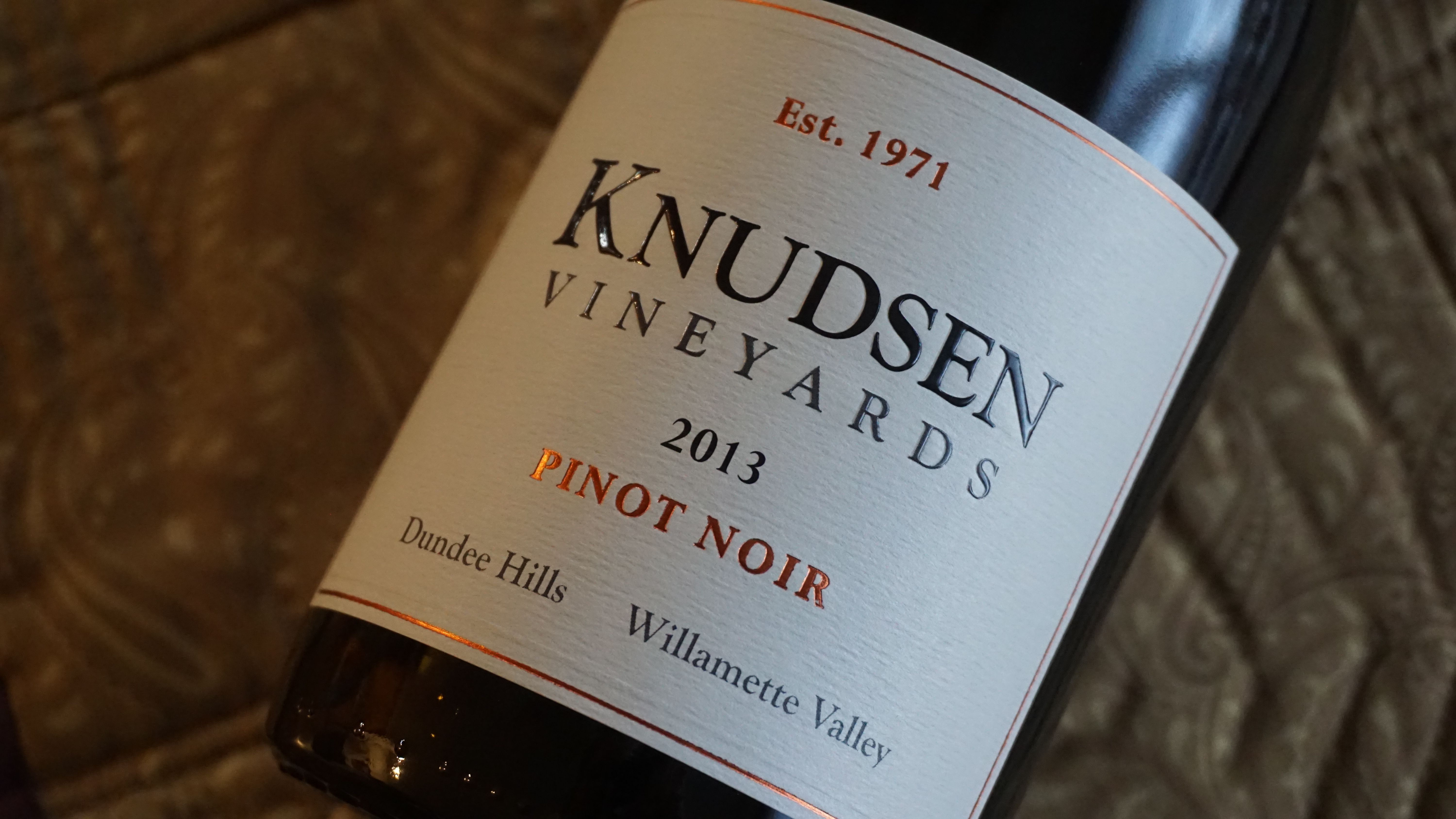 Knudsen Vineyards is a well-known name in the Willamette Valley with a history that dates back to its first plantings of pinot noir in 1972. Back then it was the largest vineyard in the valley and, with the acquisition of another 30 acres, became the largest vineyard in Oregon in 1975.
With such early roots it was inevitable that the Knudsen family would partner with legendary winemaker Dick Erath and form a business relationship that would prove successful for both parties for the next decade.
Knudsen Vineyards also struck up an agreement with Oregon's most beloved bubbles house—Argyle Winery. To this day, Knudsen Vineyards still supplies pinot noir and chardonnay to Argyle for both still and sparkling.
But there was a time, in the very beginning, when this Dundee Hills vineyard made its own wines. Under the direction of the next generation, Knudsen Vineyards executed its return to winemaking in 2014 with a 2012 Pinot Noir—an excellent year for new beginnings.
Although there is no on-site tasting room, Red Hills Market in Dundee carries their current releases and Knudsen Vineyards sells direct to consumers via their website. Page Knudsen Cowles, the daughter of founders Cal and Julia Lee Knudsen, has also managed to forge a relationship with a distributor in the state that's become her second home—Minnesota. Hey, those Minnesotans know a good pinot when they taste one.
I had the good fortune to meet up with Mrs. Knudsen Cowles recently and discovered that her reputation for boundless energy might even be an understatement. She is eager to share the story of her family, excited to be moving the family business into a new life with her three brothers and is over-the-moon proud of the offerings that some of the oldest vines in the valley are still producing.
According to Knudsen-Cowles, the Julia block—named after her mother—is known as the oldest planting of French Dijon clones in the New World. Sadly, their Chardonnay 809 is destined to be pulled out at some point due to the fact that the root stock is not phylloxera-resistant but the vineyard team is guarding these vines for as long as they're able; aware of the precious bit of history that's been entrusted to them.
Knudsen Vineyards 2014 Chardonnay – Lemongrass strikes the nose immediately and the bright acidity follows a close second. The level of acidity makes this is a very food-friendly wine and it was a perfect marriage with crab cakes. With light oak notes, it did not overpower what can sometimes be a delicate shellfish while the acid struck a pleasant balance with the sweetness of the crab meat. On the other spectrum, the richness of a cup of clam chowder could've been too much had it not been for the expert way this chardonnay cut through the thick and decadent soup.
Knudsen Vineyards 2013 Pinot Noir – Romancing notes of violet and rose petal mingle with each pour and the floral components follow on the palate accompanied by light raspberry and fresh strawberry. The mouth feel is velvety and I noted it a smart choice for my steelhead. The longer it opened, the more earthy characteristics and blueberry notes I detected. 2013—a challenging harvest in the valley—is quickly becoming known as one that brought forth particularly ageable wines and this pinot is no exception. Elegant now but will develop even greater complexity with a few more years on it.
**If you like what you're reading, follow Corks & Forks by clicking the 'Follow' button or follow Corks & Forks  on Facebook or Twitter @WACorksandForks.