Mulled wine would make an excellent Halloween night cap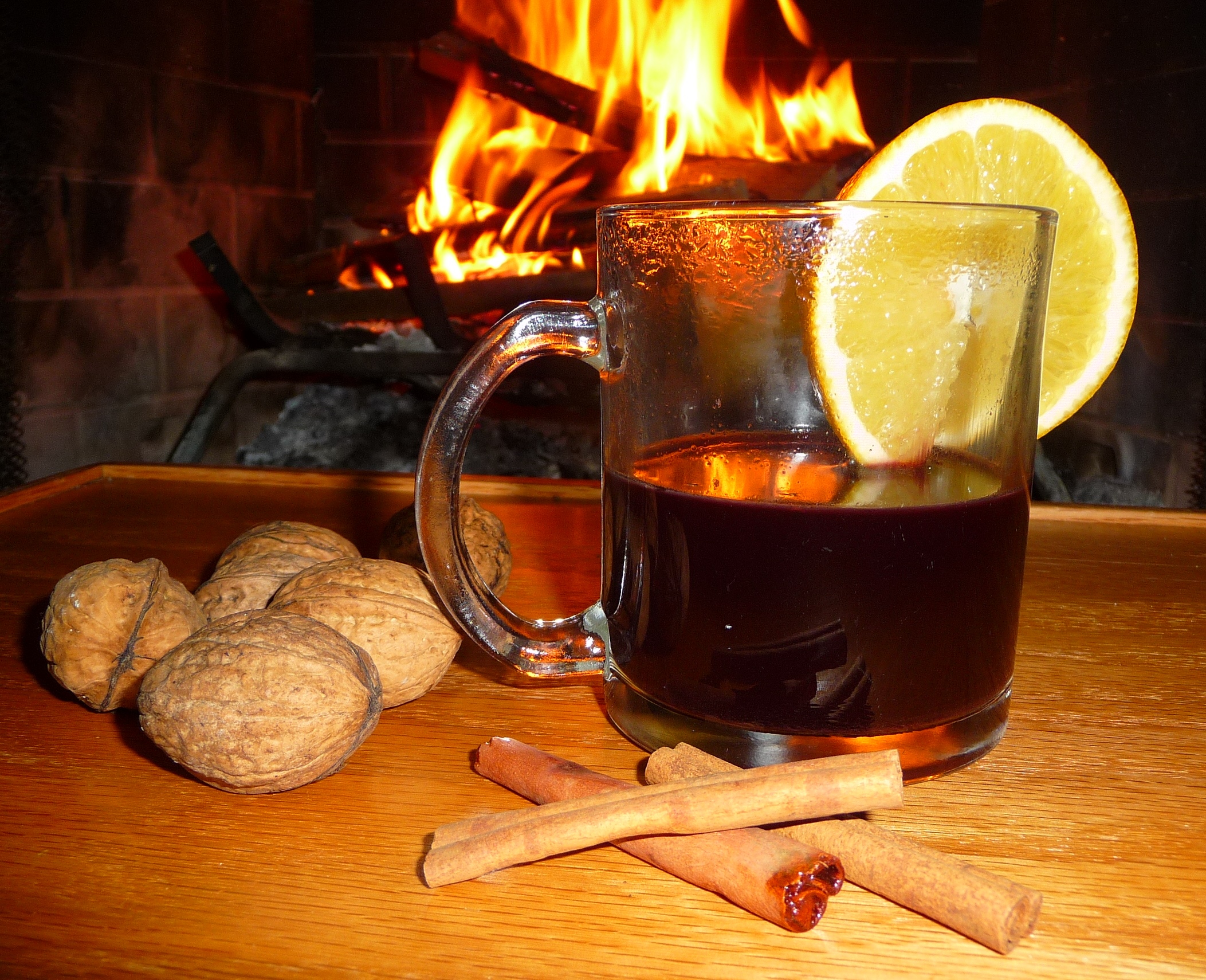 Wind whipping up falling leaves and a solid forecast of rain can only mean one thing…it's time for mulled wine and crackling fires. Consider it winter's cousin to sangria.
Mulled wine has been enjoyed around the globe for centuries. Referred to as glühwein in Germany and vin chaud (literally hot wine) in France, the basic premise stays the same-warm wine over the stove with a variety of spices for a cozy treat similar to mulled cider.
If celebrating the holidays with family, a pot of simmering mulled wine is a simple way to keep the seasonal cheer flowing. The most important ingredient is, of course, the wine. It's being heated so a premium bottle is unnecessary but a poor quality one is never good for anything so aim for $10-$15. For its vibrant fruity qualities red is most commonly used.
Beaujolais is a traditional choice but a young California Zinfandel would work nicely as would a full-bodied Australian Shiraz, with its intense black fruit and spice notes. French Syrah and Australian Shiraz, while the same varietal, are made in slightly different manners and, as such, a Syrah will have a subtlety and softness common to French winemaking. Malbec would be another grape known for its dark fruit and spice notes but keep in mind that spices are added to this drink so it's not necessary that a wine start out with its own.
Some recipes call for orange juice but I personally find that to be too sweet and acidic with the wine leaving it a bit astringent and in need of more sugar or honey to compensate. Slices of orange steeping in the liquid lend a softer hint of orange without overpowering it.
Spices run the gamut including cinnamon, cloves, cardamom, ginger and star aniseed. Star aniseed floating in a mug of mulled wine with a cinnamon stick is just the pièce de résistance to elevate this beverage to special and celebratory.
Recipes for mulled wine abound on the internet but no matter which one you follow, do not bring the wine to a boil. Boiling alcohol changes its structure and is unnecessary for mulled wine. Simmer it with the spices and citrus at the lowest setting of the stove or crockpot.
For variations, take a tip from the Germans and enjoy a glass with a shot of rum and a slice of gingerbread or try a mug with a splash of Cognac. If you don't feel like mixing up a batch of your own, 'tis the season at Gustav's Pub & Grill or Rusty Grape Vineyard, where they're making a version of vin chaud for the chilly winter weather.
Basic mulled wine recipe courtesy of Viki Eierdam
1 bottle (750 ml) red wine
4 thin lemon slices
1 orange, sliced
4 Tbsp honey
9-12 whole cloves
4 tsp cinnamon
½ tsp vanilla
4 cinnamon sticks
Mix all together in a saucepan over medium-low heat on the stove for 15 minutes. Pour into mugs and garnish with a cinnamon stick and orange slice. Mulled wine can be kept warm on the stove throughout the day over low heat. Makes 4-6 servings. Note: May pour wine over a strainer to keep pulp and cloves out of each mug.
**If you like what you're reading, follow Corks & Forks by clicking the 'Follow' button on the bottom right-hand corner or follow Corks & Forks (News/Media Website) on Facebook.