Halloween wines to elevate gatherings from dawn of the dead to spooktacular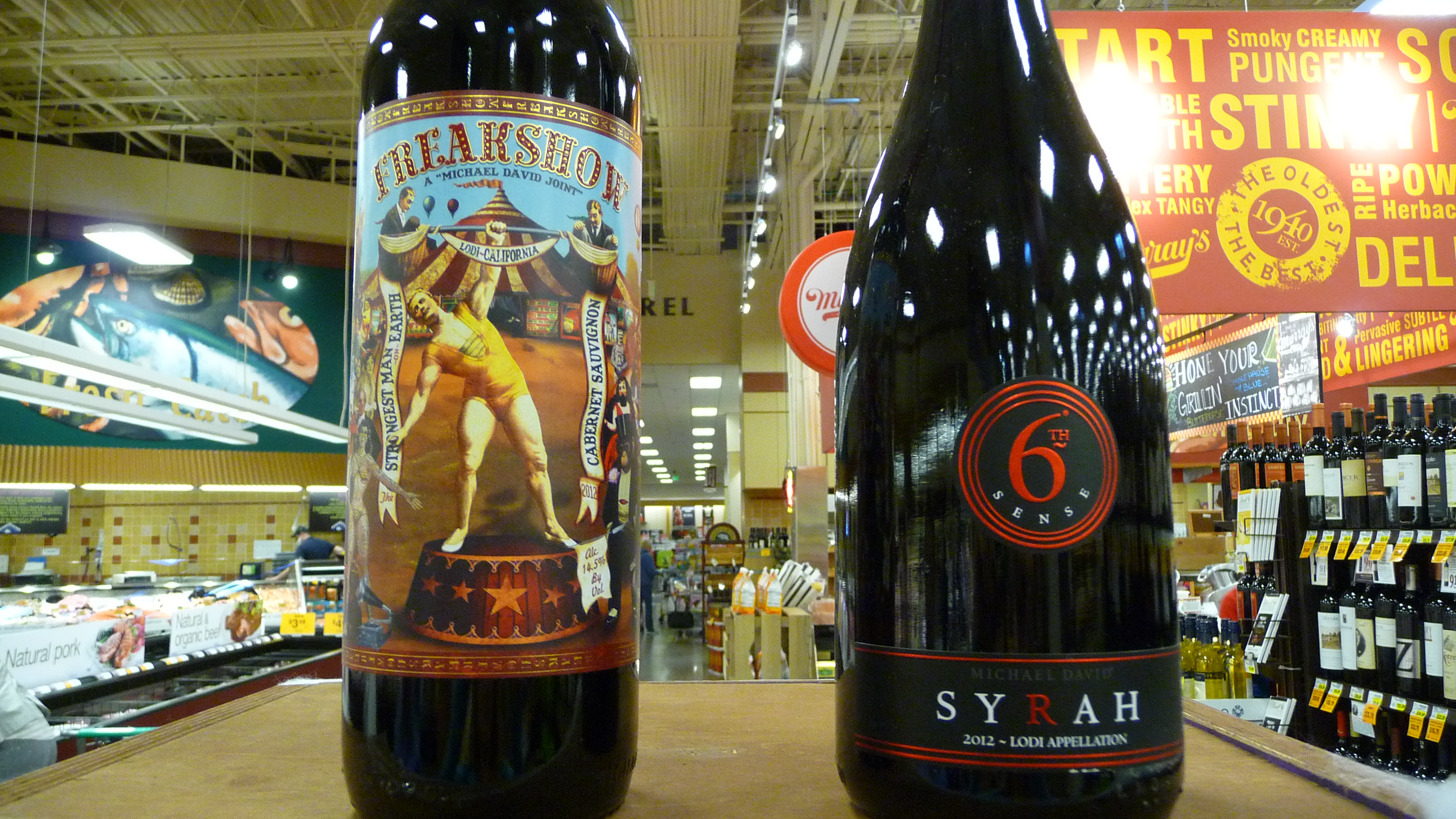 Werewolves and warlocks are out in droves in a year when Halloween lands on a Friday. Kent Gallegos, wine steward at the Salmon Creek Fred Meyer, had a bag full of bottle suggestions sure to elevate any gathering from dawn of the dead to spooktacular.
Clever labels of spiders, skulls, scary pumpkin faces and the appearance of running blood haunt store shelves but Gallegos cautions "know your audience." If it's a gathering of beer-drinking ghouls, a novel bottle of Zombie Zin or Dracula's Blood Merlot will suffice.
Celebrating with a group of grape-loving goblins is another story. Gallegos recommends the 2013 Besieged by Ravenswood, a smooth blend of six red varietals with notes of dark fruit and pepper on the palate. A label with stark trees and light fog sets the stage for the Headless Horseman to appear with every bottle of Ghost Pines. Take the guess work out of an array of finger food possibilities by choosing Ghost Pines Red Blend which even claims Dr. Jekyll and Mr. Hyde as its inspiration. Harder to find, Bogle Phantom appears only in the fall and for those with the powers to conjure up a bottle, they'll be enjoying the 2011 vintage of the four-varietal blend.
If there's one winery that strikes the perfect balance of Halloween-worthy labels and quality to satiate any blood-sucking vampire, all for under $20, it has to be Michael David Winery out of Lodi, CA. Gallegos nailed down four – 7 Deadly Zins, Incognito, Petite Petit and Freakshow.
Gallegos' higher-end witch's brew choices are Beresan's Cabernet Sauvignon out of Walla Walla or Arrowood's Sonoma County Cabernet Sauvignon-both priced at $28.
Halloween is about the sweets as much as the spice and pairing wine with candies is as trendy as a zombie apocalypse kit. Gallegos suggested a medium red blend or merlot to bring out caramel without masking it, a mid-range red like Dunham Cellars 2012 Three Legged Red for $18 to complement the delicate flavors of milk chocolate and zinfandel or a big cabernet sauvignon to hold up to the richness of the minimum 72 percent cocoa in dark chocolate.
White wines have a place among the night of the living dead. Stay with chardonnay for the warming feel of oak and buttery characteristics that pair well with treats. A few in the $15-$20 range are 2012 La Crema Chardonnay, 2012 Sonoma-Cutrer Chardonnay and 2012 Cambria Chardonnay.
With more traditional holidays fast approaching, Gallegos reminds his customers that Halloween is one not to be taken seriously so pick your poison and raise a glass to all that goes bump in the night.
**If you like what you're reading, follow Corks & Forks by clicking the 'Follow' button on the bottom right-hand corner or follow Corks & Forks (News/Media Website) on Facebook.