Espaῆa – a hidden gem in the wine world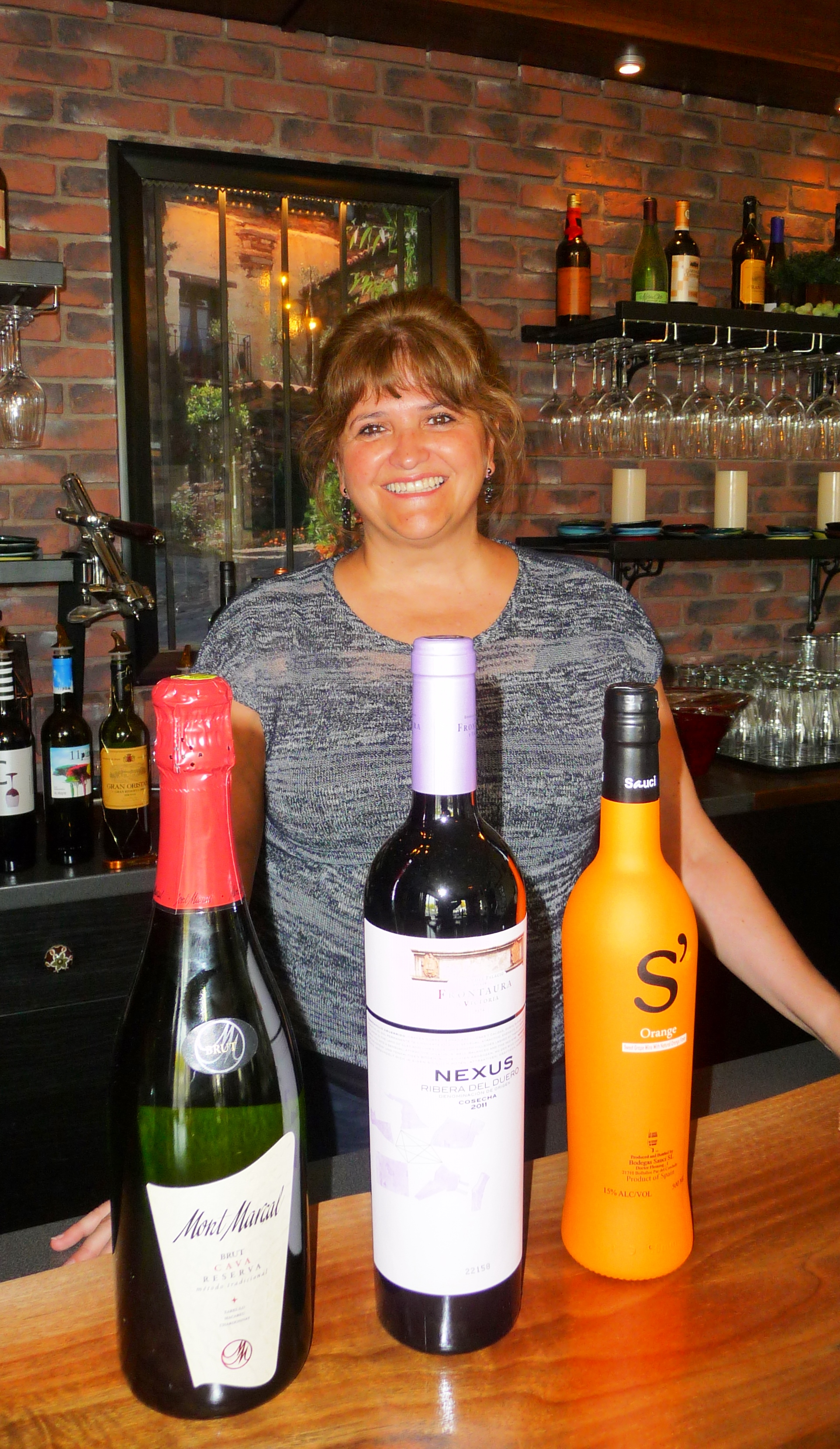 If Tempranillo and Albariῆo sound more like far-off travel destinations than grape varieties producing outstanding Spanish wines, it's time to get to know your spicy neighbors across the pond.
Mar Meyerhoefer is a native of Madrid and, together with her husband Richard, owns Emanar Cellars in Battle Ground. Her passion for Spanish wines is infectious.
"Spanish wines are kind of like a hidden secret. Spain has been making wines longer than any other country. It started with the Phoenicians. They're good wines and good prices," Mar said.
On any given weekend customers can taste for themselves the characteristics unique to Spanish wines at Emanar including their 100 percent tempranillo, 2011 Nexus Ribera del Duero. Mar shared that Ribera del Duero is comparable to the better-known Rioja region which sets the bar in Spain. She advised that a well-made tempranillo pairs nicely with just about everything from tapas (similar to appetizers) or American-style appetizers to roasted vegetables, heartier pizza, pasta or a good steak.
Garnacha is Spain's answer to a barbeque or possibly even an upcoming Halloween event. Its higher alcohol content (up to 16 percent) and smokier nose and palate make a perfect accompaniment to backyard fair. Again, region is important. Choose garnacha from the Calatayud region for consistent quality.
Typically used in blends to give character, Emanar adds monastrell (known as mourvèdre in France) to its popular house-made wine, Catalina. Featured on its own in the 2010 La Tremenda, for example, it instantly becomes a wine whose bold nose and hearty flavor profile command food to be truly appreciated.
White wine lovers take heart. Albariño, grown in the Rias Baixas region of Northwest Spain, is "gaining a lot of appreciation and putting Spain on the map for white wines," according to Mar. She describes it as a dry wine that pairs well with gorgonzola cheese, seafood, shellfish, Asian and Chinese cuisine.
Made in the same traditional method as Champagne, Cava is Spain's version of sparkling wine. For people interested in picking up a bottle for a special brunch or lighter Spanish tapas, Mar recommends looking for Cava from the Penedès region where she says 90 percent of true Cava comes from. Mont Marçal Brut Cava Reserva is Emanar's current offering and the addition of 30 percent chardonnay softens the edges.
Mar added "Because it's a nice crisp wine it goes well with seafood, especially shellfish."
Fall's the perfect time to enjoy a soul-warming fortified wine. Sherry, produced in Southern Spain, can range from bone-dry to sweet and pair as nicely with sushi as it does blue cheese, depending on the version. Emanar's sweet style Sauci Orange is one example but there are others available in local stores so, while you're experimenting, be sure to toast those industrious Spaniards for their many gifts to the wine world.
**If you like what you're reading, follow Corks & Forks by clicking the 'Follow' button on the bottom right-hand corner or follow Corks & Forks (News/Media Website) on Facebook.