Free tastings in Clark County to whet your palate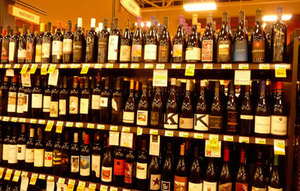 Tasting fees for wine can really add up but tasting a variety of wines is really the best way to broaden a persons' palate for what they like and hone in on the characteristics from one wine to another.
Chardonnay, for example, is a widely grown grape from regions as varied as Chablis to California. Syrah is from France and the same grape is referred to as Shiraz in Australia. Again, two dramatically different areas growing the same grape. Only by tasting many styles can a consumer become familiar with the effects of climate and winemaking techniques. How does oak vs. stainless steel affect the nose and palate of Chardonnay? What about the strength of tannins in a light-skinned grape like Pinot Noir as opposed to a heavier-skinned grape like Cabernet Sauvignon?
Fortunately beverage and grocery stores are doing a wonderful service to the community by offering weekly tastings, some of them paired with small bites to even further educate the palate on how a wine's overall profile can change dramatically when introduced to the right food combination. Even better, except in special situations, they're free! Here, in alphabetical order is a run down on weekly tastings in the area. For those living outside Clark County, check with your local grocers. Free wine tastings is how these stores introduce their impressive inventory to their customers.
BevMo! – Located on the corner of Mill Plain and 164th, free weekly tastings Fri 4-7 pm and Sat 2-5 pm. Typically pouring 4-5 wines and 3 beers. Check them out at www.bevmo.com
Battle Ground Produce – Free wine tasting of 3-5 wines Fri 4-7 pm. Pouring responsibility is shared from week-to-week by the ever-capable and always personable Andreas and Rayne; representatives for two local wine distributors. Check them out on Facebook.
Fred Meyer covers the county with tastings at their Fisher's Landing, Orchards and Salmon Creek locations. Tastings are free at each location. Fisher's Landing – Ernie Jones, wine steward, has been helping locals track down their favorite restaurant wine or memory from a recent trip for years. He aims for two tastings on Fri and Sat from 2-5 pm with occasional Murray's cheese pairings and recently featured wines from Macedonia. Orchards – Wine steward, Shawn Martin, hosts tastings Fri, 2-5 pm and Sat, 1-5 pm with two-three wines that he pairs with Murray's cheeses and focuses on lesser-known wines to broaden his customers' wine catalog. Salmon Creek – Kent Gallegos, wine steward, also routinely pairs two wines with Murray's cheeses from 3-6 pm Fri and Sat. Weather dictates his selections and he's currently easing into reds. Grand Central also has a knowledgeable wine steward (Al Shepherd) on staff but tastings are not currently offered.
New Seasons at Fisher's Landing – Check out their calendar at: http://www.newseasonsmarket.com/our-stores/fishers-landing/fishers-landing-events. Upcoming events include the pouring of Owen Roe wines from 4-6 pm this Fri, Oct 17 4-6pm, wine and cheese pairings this Sat & Sun from 11-5 pm and again on Fri, Oct 31 from 4-6pm. Assistant beer and wine steward, Tiffany Fjosne, also shared they host wine tastings from 2-4 pm on Fri aimed at their Solutions Meal of the Week and Solutions manager, Debra Kent, is hosting a special 6-course small bites wine and food pairing this Sat, Oct 18 from 6-8 pm for $15/person. To find out about these special events, sign up for their e-mail blast.
Total Wine & More – Kind of the big boys in the area for the amount of tasting hours and selections available at this beverage store located by Westfield Shopping Mall. Tasting beer and spirits as well as a wide selection of wines for free Fri 4-8 pm, Sat noon-6 pm, Sun noon-5 pm. Check out www.Totalwine.com for upcoming special event tastings and classes. There is a fee for some of their educational opportunities.
Whole Foods – Katie advised me that they have a beer or wine tasting on Friday evenings and every Sat from 1-4 pm. It's been more beer-focused lately but keep an eye on their calendar as the holidays approach at http://www.wholefoodsmarket.com/events?store=6622