Pairing Italian food with wine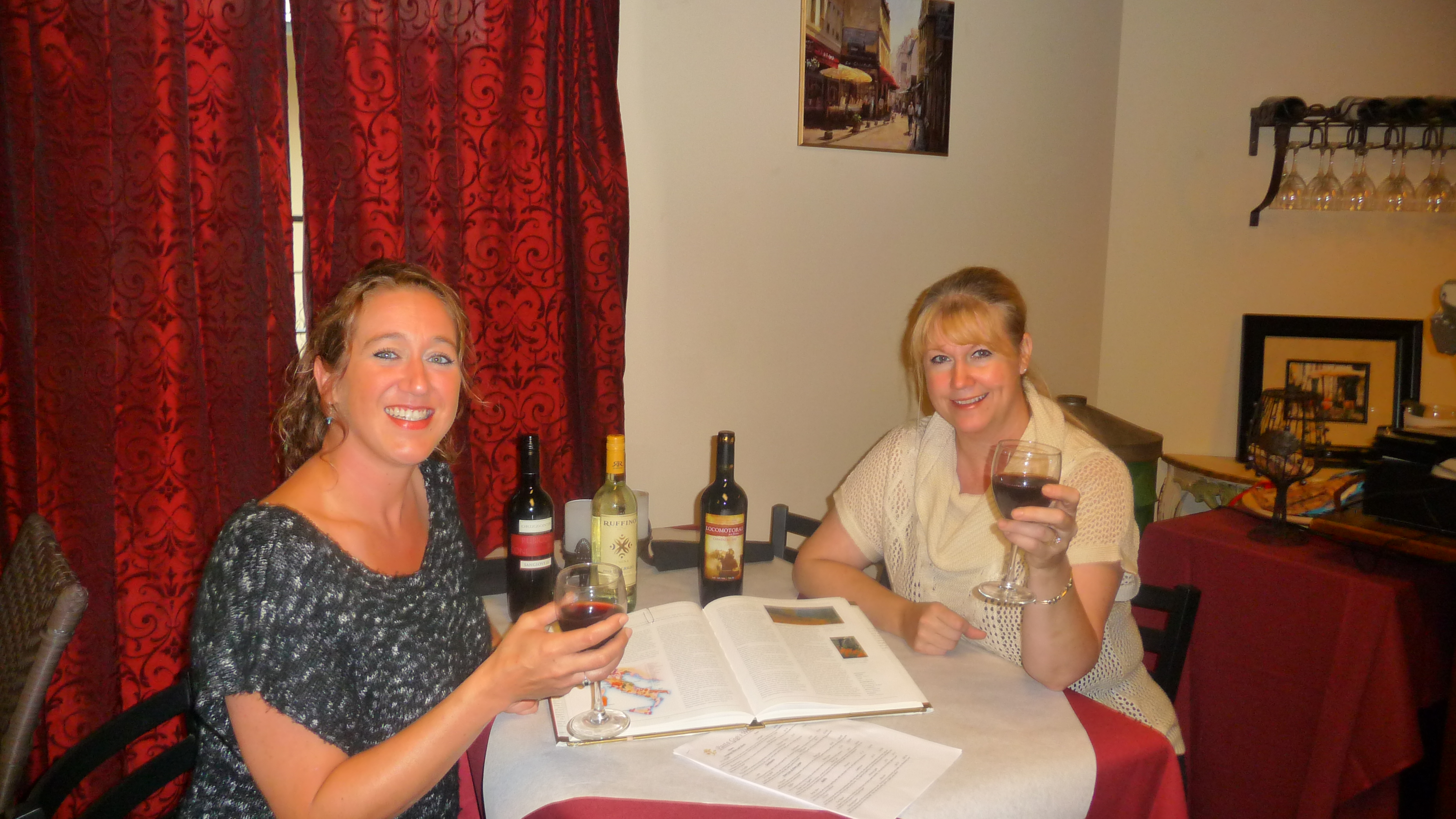 With Italian food the red sauce with red wine rule is about as old school as a corded telephone. I asked Kathy Aikens, owner of Pasta GiGi's in Battle Ground and her assistant manager, Lindsey Morris, to share their thoughts on wine pairings with this very regional cuisine.
"I don't think that red wine with red sauce is always correct. It's the body of the wine you're trying to pair with the food. Sangiovese pairs wonderfully with a white sauce," Morris said.
Aikens added "If it grows together, it goes together. Look at the region it comes from. Wine, even though it's derived from a red grape and goes into a red wine, it may have been harvested in the Rhone on the coast line where, predominantly, shell fish, chicken and foul are found.
The two ladies went on to share a motto gleaned from Aikens' mentor, Robert Reynolds, who owned Chef's Studio in Portland (now Good Keuken) where Aikens gained her culinary background and wine and food pairing skills – if it fights in your mouth, it doesn't go together.
Crespelle is the signature dish at Pasta GiGi's and this wine duo, who by their own admission share similar palates, successfully pair this decadent asparagus, ricotta cheese and sautéed mushroom crêpe with their Ruffino Pinot Grigio as often as their Orizzonti Sangiovese.
"Both stand up nicely to a white sauce. (They're) both herbal and go well with garlic and vegetable," Aikens offered.
She went on to explain that a medium-bodied Sangiovese compliments the garlic and spicy capers in shrimp scampi, another dish traditionally thought to pair best with white wine. Locamotra's Carménère is Pasta GiGi's third most popular wine for the simple fact that this prominent Chilean grape, also grown in Italy, stands up to bold, spicy and fatty dishes like bolognese, ravioli and the hearty anchovy and garlic dressing of Caesar salad. Morris was quick to include oil-heavy dishes like lasagna to that list.
When planning an Italian meal at home, Rosé (rosato) is a much-overlooked option. Aikens and Morris concurred that its light structure will cleanse the palate of spicier foods like the classic fish stew, cioppino, Caesar salad, bolognese and crostini with liver paté. Along that line of thinking, Moscato and a dry Lambrusco are a fun twist for an aperitivo.
Aikens shared "(Moscato) can be sweeter but it has more depth, replaces Rieslings, White Zins (Zinfandel), Gewurv (Gewurztraminer)."
The wine world may be teeming with tradition but there's still plenty of room for new ideas.