Kale Salad paired with an Albariῆo wine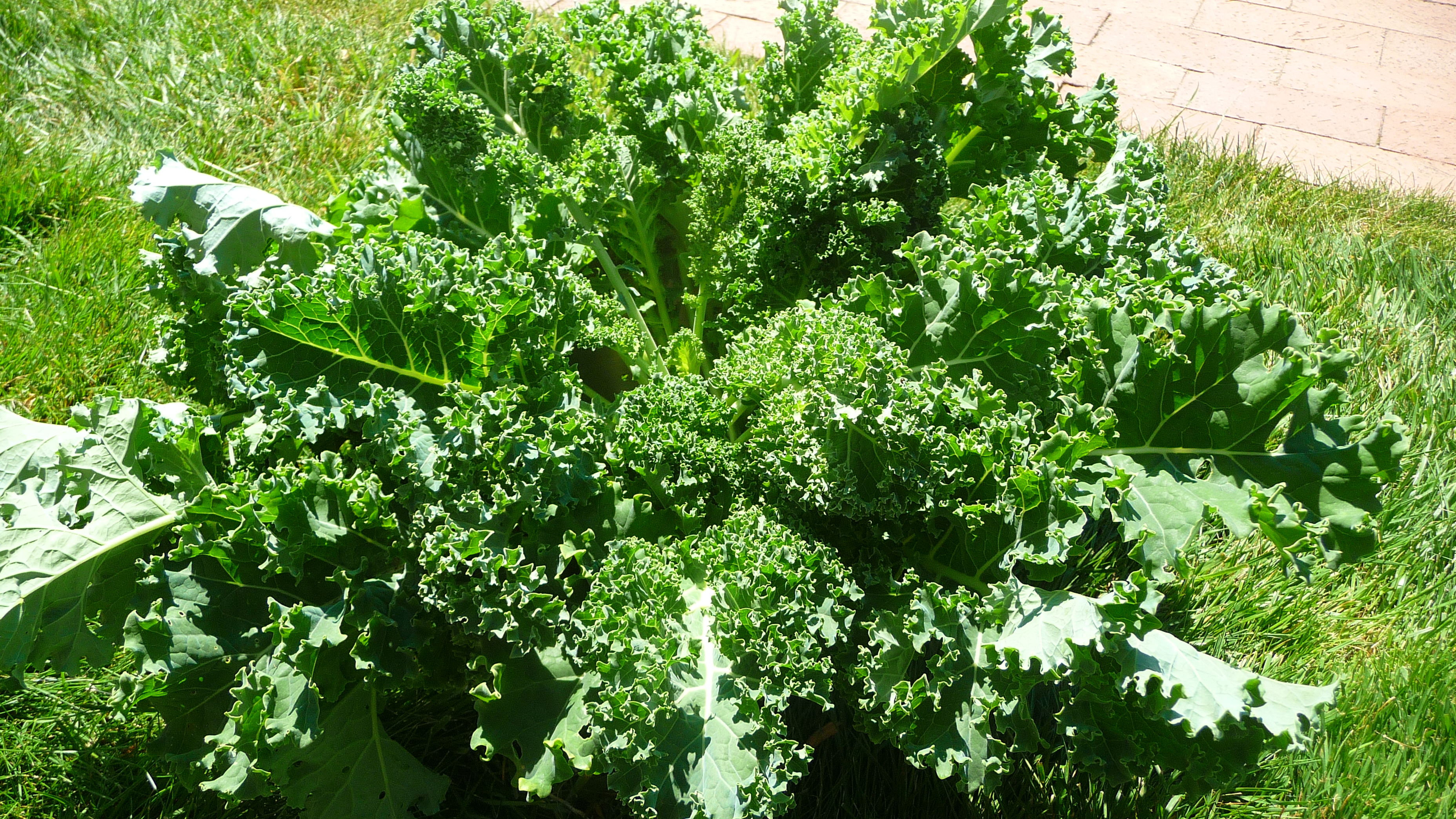 The recent heat wave really left me scratching my head about what to eat for dinner. Who wants to cook even if you are fortunate enough to have central air (which we do not) and eating out every night is cost prohibitive (although we did enjoy Crab Enchiladas and Chicken Enchiladas from El Rancho Viejo in Battle Ground once – love their Crab Enchiladas and the fact they're take-out items are compostable and recyclable).
Our garden is in full swing and this year my husband planted kale. I love kale in winter soups but am not as keen on it as a lettuce substitute. It tends to be a bit sour. A very brief internet search uncovered an older article in Bon Appetit entitled '11 Quick and Easy Ways to Cook with Kale.'
Now that the weather's cooled I really want to try African-Style Stewed Kale, Braised Kale and Kale Pesto over a plate of whole wheat spaghetti but the one that caught my eye due to no heat being used was Kale Slaw. I didn't actually make the slaw. There's a version of a dressing in the recipe that was the perfect bed of 'lettuce' to plop some canned tuna on and call it dinner.
Conveniently a kale salad pairs quite nicely with Albariῆo, which is a white wine grape variety grown in Northern Spain and Emanar Cellars in Battle Ground has a very nice one for $25 a bottle – 2012 Palacio de Fefiῆanes Albariῆo. The minerality of Albariῆo with the lemon and apple notes marries so well with fresh kale out of the garden in particular. There's just a crispness about produce right out of the garden that can't be replicated in a store and, no, adding the tuna did not deter from the wine option. If I were to put cold salmon on this dish, I might go for a Chardonnay but, again, I really think the kale is the stand-out flavor in this dish so the Albariῆo would probably still go just as well.
Kale and Salad Dressing
1 head of kale
3 Tbsp grapeseed or olive oil
2 Tbsp apple cider vinegar
1 Tbsp Dijon mustard
1 tsp honey
10 –oz canned tuna, drained**
Wash kale. Remove stems from 1 head of kale. Thinly slice leaves and place in a large bowl. Make a dressing by blending 3 Tbsp. olive or grapeseed oil, 2 Tbsp. apple cider vinegar, 1 Tbsp. Dijon mustard, and1 tsp. honey. Let stand for at least 30 minutes before serving. 4-6 servings **Add 10 oz drained, canned tuna for a cold salad main course.
Recipe taken from http://www.bonappetit.com/test-kitchen/cooking-tips/article/11-quick-and-easy-ways-to-cook-with-kale.