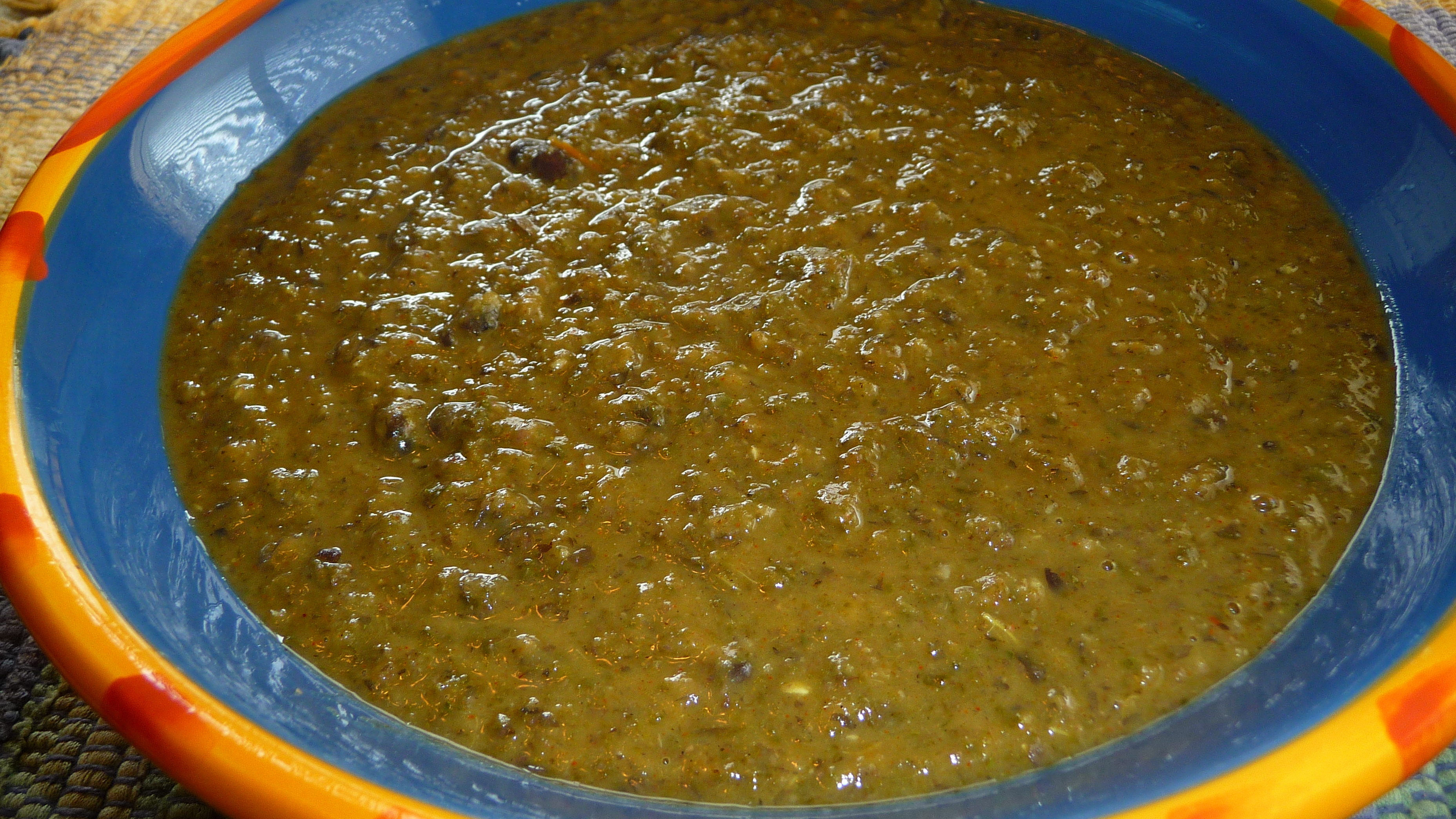 Several nights ago I wanted to make a soup with the bunch of kale I had but the only recipe I had called for white beans, which I did not have. So, I created my own soup and it was wonderful!
If you're afraid of food with a green tint to it, you should dive in and trust that this is a tasty soup. Black beans lend themselves to more spice than great Northern beans or other white beans in my opinion but I really didn't want to use chili powder because I also added an acorn squash that I had on the counter. This truly was an experiment that turned out. My husband raved about it so we'll be having it at our house again.
I had dried beans and canned beans but I decided to soak the dried beans because we're bad at using dried beans. A quick way I've had great success with using dried beans is as follows:
2/3 C dried beans = 2 C cooked. Put the beans in cold water and bring the batch to a boil. Then, with the sauce pan off, allow them to remain in water for 1.5 hours. Bring the beans to a boil in fresh water and then simmer on low for 60-90 minutes (I find 60 minutes works perfectly). Add water as necessary. This is quicker than soaking them in cold water for 6 hours which is why I so often avoid using dried beans in cooking.
Black Bean-Kale Soup
1/4 c olive oil
1 large onion, chopped
4 garlic cloves, chopped
1 bunch kale, chopped and rinsed
6 C vegetable broth
2 tsp curry
2 tsp paprika
2 2/3 C dried beans, cooked -or- 4-15.5 oz canned black beans, rinsed and drained
1 acorn squash, cooked, scooped out of skin and chopped
1 bay leaf
1/4 tsp pepper
1/2 tsp salt
Heat oil in stockpot over medium heat. Add onion and garlic and heat for 3-5 minutes. Add kale and cook 4-5 minutes or until wilted. Stir in vegetable broth, curry, and paprika. Bring to boil. Let it cool and blend in batches with acorn squash and black beans. **Reserve 1-2 cups of whole black beans.** Place blended mixture back into stockpot. Add reserved whole black beans, bay leaf, pepper and salt and simmer soup for 20-30 minutes before serving. Makes 8-10 servings.