Oatmeal…it's what's for breakfast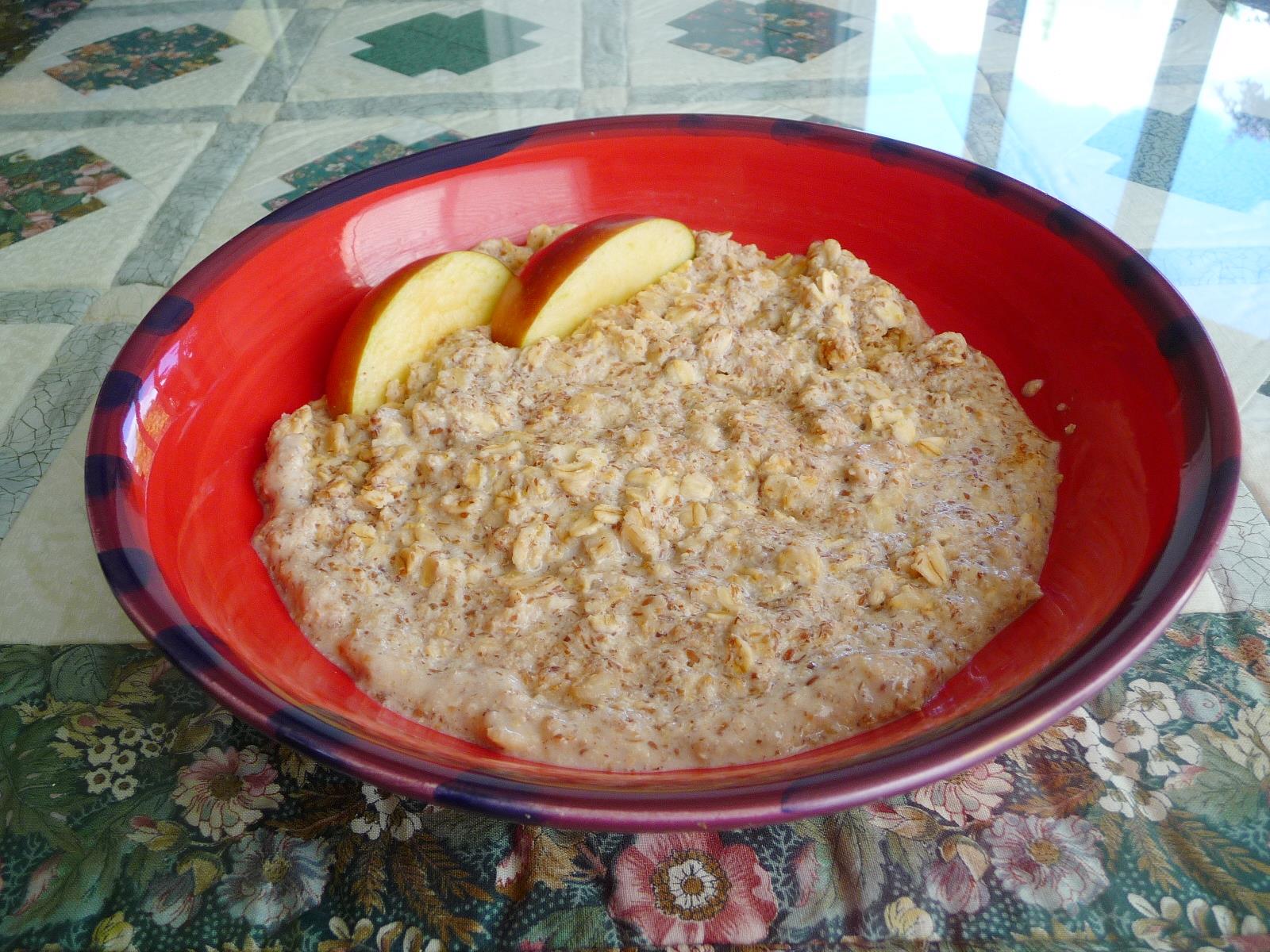 I've mentioned that health is important to me but I write about big portions of food accented with wine and haven't even touched on how much I like a thoughtfully-prepared appy plate about 4pm so you may be wondering "Where's the 'health' in this nut?"
First, let me say I don't eat appetizers every day at 4pm…just as often as I can get away with it. Many people I've known over the years say that I was blessed with a fast metabolism and that's why I've managed to stay thin into my 40's while eating like I do. But, you know what, that completely discounts the fact that four to six times a week, you'll find me busting my rump kickboxing or doing an interval DVD and twice a week I spend an hour doing strength training with Cathe Friedrich. That woman is a slave driver and I love her for it. The honest truth is being healthy requires effort. Believe me, I am not one of those people huffing & puffing thinking "This is the most fun ever. I'm so looking forward to doing this every day for the next 50 years." I truly hate exercising but the idea of being unhealthy just doesn't work for me.
To that end, I eat an oatmeal concoction six to seven times a week. And these packets come along with me on trips to see family and most out-of-state vacations. I've been a breakfast eater since I was a kid and I revert to kid-like whining if I don't eat breakfast. A couple years ago my sister was advised she had high cholesterol and she vowed she wouldn't take a pill for cholesterol. She amped up her jogging routine and started eating this oatmeal combination and she has made drastic strides in her cholesterol numbers. Just over Christmas she was telling me she still swears by it.
There are certainly other effective breakfast options like steel cut oats, quinoa, groats, but this is what I do:
Oatmeal packets
½ cup old fashioned oats (Never eat instant oatmeal. Its lack of nutritional value coupled with the salt & sugar added to it is a waste of calories)
2 Tbsp oat bran
2 Tbsp flax seed meal
2 Tbsp wheat germ
½ tsp cinnamon (which is believed to lower blood pressure)
1 cup almond milk (I used to use soy which has more protein but have switched to almond trying to lessen my soy intake)
Put all in a large, microwave safe bowl. Microwave on medium for 3 minutes. Careful with this, I have to microwave for 2 minutes at my mom's because her's is more powerful than mine. I add an apple, cored & chopped or ½ cup blueberries, or ½ cup of strawberries or ½ cup of apricots (which have considerably more potassium than bananas).
Funny side note: My husband has a hard time choking down this much food for breakfast. I laugh about this because he'll have a couple Ninkasi's, a burger and fries in one sitting but this bowl of oatmeal does him in. Go figure.