Paws Up for National Cat Day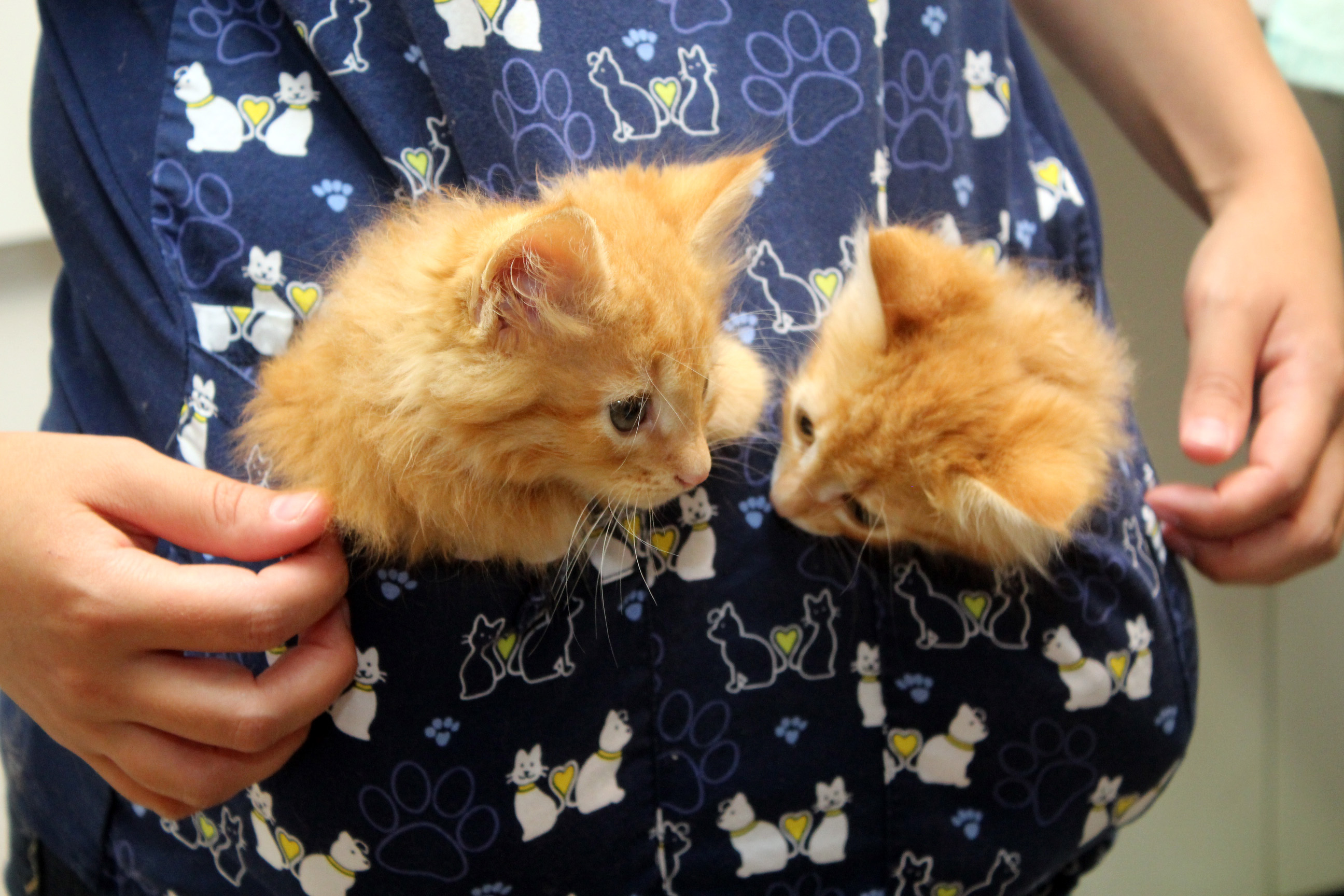 For decades, designated days have been devoted to an increasing number of awareness raising issues. And since 2005, raising awareness about the crucial issue of cat adoption has had its own designated day, observed annually on October 29th,and fittingly feted as National Cat Day.
With that in mind, we encourage our supporters to celebrate the special place your own feline family members hold in your hearts and urge you to pay it forward by helping to save the lives of those less fortunate. The fact that several million cats across North America are euthanized annually because there aren't enough homes for them has given rise to the famed plea: "DON'T SHOP, ADOPT!"
This simple three-word message has fired the imaginations of caring and conscientious communities everywhere, and attracted a growing number of civic-minded individuals, organizations and corporations to the cause. Now, with the spotlight of National Cat Day shining the brightest of lights on this most vital of issues, we invite you to step into and share that spotlight by following some of the paws-itive suggestions below: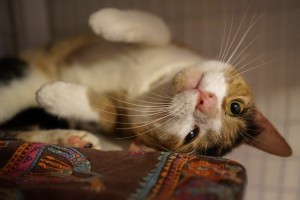 To "pay homage" to your own purr-ecious pussycat:
* Thoroughly check your home to ensure that it's cat safe, i.e., chew and claw proof.
* Brush your cat to eliminate excess fur and hairballs.
* Pamper your cat by giving her a calming massage.
* Commit to keeping your cat healthier by buying all natural products — from food to litter.
* Buy your cat a new toy or cat tree, cat treats or bed.
* Purchase a collar and ID tag to keep your cat safe should she slip outside and get lost.
* Make a window perch for your cat to curl up or stretch out in the sunlight.
* Install a series of wall shelves to form a cat "highway".
* Take photos of your cat (paws-ibly in various outfits) and post them on OUR Face Book page, or hire a professional pet photographer for a fun feline "foto" shoot.
* Commission a painted portrait of your cat.
* Buy or bake some cat-shaped cookies for your family, friends or co-workers, while providing some tuna cookies for your kitty as a "purr-k".
* Celebrate National Cat Day by hosting a party and inviting all of your friends and their felines.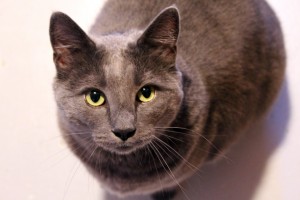 To "pay it forward" to help other kitties:
* Consider adding a cat to your own household. Simply click the "Adopt A Cat" button on our home page www.furryfriendswa.org and view our appealing assortment of friendly and fabulous felines.
* Not looking for one right now, but know someone who is? Encourage them to do the same.
* For those unable to adopt, but want to get involved and make a difference, please click on the "How to Help" button on our home page and choose one (or more) of the options, including Donate, Volunteer and Foster.
* Consider making a donation to us in honor of National Cat Day.
* Consider applying to volunteer and/or foster for us. Volunteers and fosters are the backbone of every rescue, and we couldn't function without them.
* Click on the "Sponsor" button and consider becoming one of our much needed and much appreciated Sponsors, Partners or Friends.
* Spread the "adoption" message to your followers on your personal Face Book page.
* Write your member of Congress and ask that he/she support the ban of kitten mills.
But remember, although National Cat Day may end at midnight on October 29th, the need to adopt a cat will continue – day after day after day.
About Furry Friends
Furry Friends website at www.furryfriendswa.org  or by contacting them at information@furryfriendswa.org  or leaving a message at (360) 993-1097.
Furry Friends is a 501(c)(3) nonprofit, no-kill organization that rescues and adopts out homeless, relinquished, and abused cats in Clark County, Washington. We care for the kitties as long as it takes to find their forever home. We are an all-volunteer organization; there is no paid staff.
 Mission Statement
To care for homeless, relinquished and abused cats by:
• Spaying or Neutering;
• Providing medical care and foster placement until permanent, loving homes are found;
• Educating the public regarding the care and responsibility of cat ownership;
• Collaborating with other pet rescue and companion groups to accomplish a no-kill status in the state of Washington.