Guest post: There's something for everyone at the Vancouver Brewfest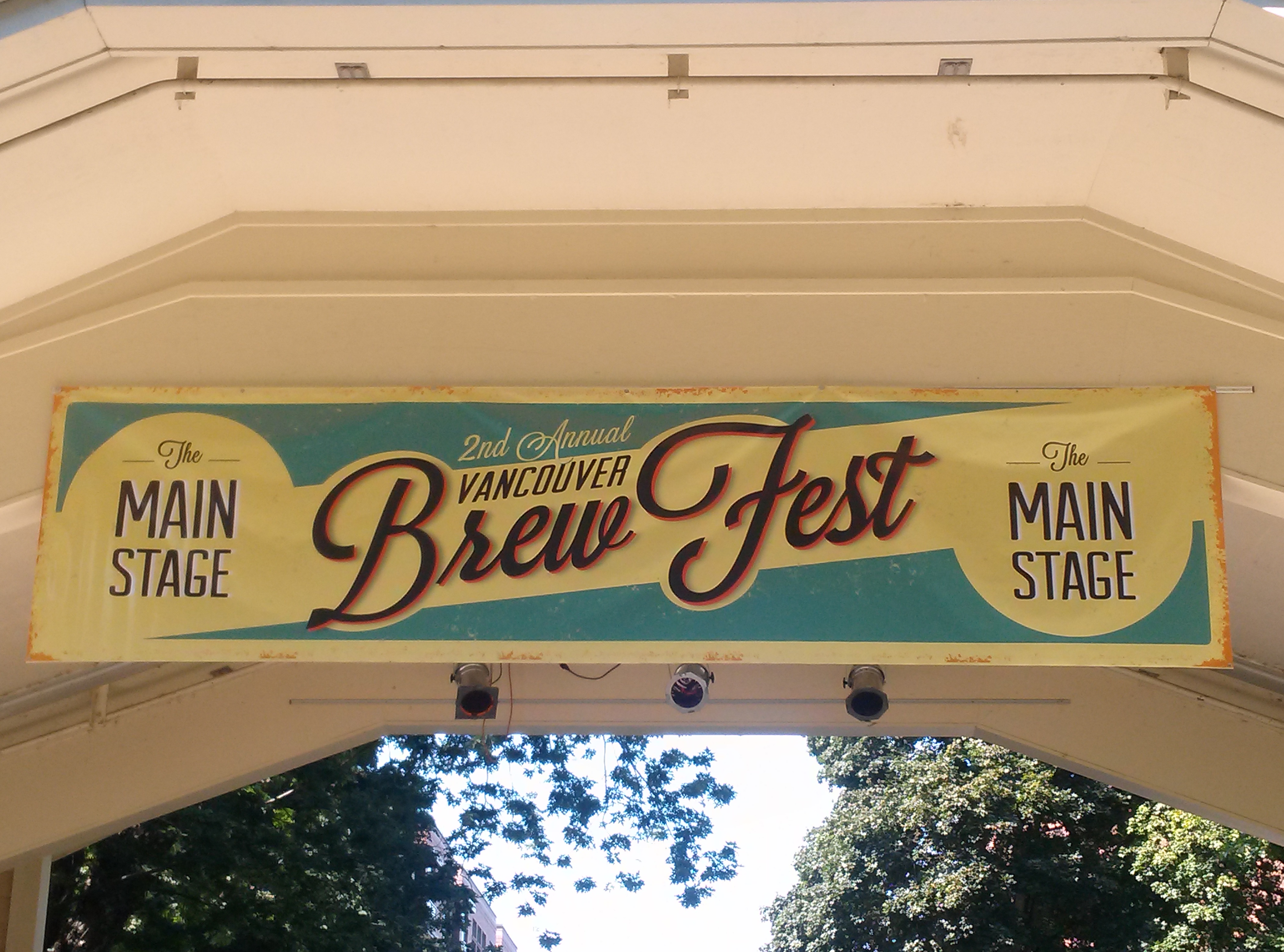 It's almost as if the weather gods started drinking before noon and developed a quick sense of humor. At three o'clock yesterday, nearly on the button, the clouds parted like curtains and the sun shone down on Esther Short Park like a red carpet leading the first event goers through the gates of the 2nd annual Vancouver Brewfest.
By four o'clock I was pleased by the number of people with mugs already in hand lining up to whet their Friday-afternoon-post-work-week whistles. Sweet release!
As I made my way around the exterior fence to the entrance I was met by a doe-eyed teenager who rode up on his bike to ask me how old he had to be to go in. I looked at the glaring signs of beer and adult revelry EVERYWHERE, looked back at him, looked again at the hundreds of kegs that flanked every tasting booth within the park, looked back at him, considered for a moment a snarky remark, remembered he was just a kid, and said, "Um, 21." To which he said, "Ah man, that sucks." Point made.
As I walked around the event for the first time it occurred to me that there really is something there for everyone. That is, if you're at least 21.
GRAINS AND GRUB
The obvious jumping off point is the more than 50 beers from all over the Pacific Northwest. From up and coming breweries like Mill City and Railside, to darlings like Walking Man and Loowit, brews span the spectrum of color, taste and creativity. Food fit for pairing with beer – like pizza, sausages, pulled pork and nuts – all from local food vendors, are placed between clusters of tasting tents for a quick bite without slowing down.
SKIP THE HOPS
If you think more than 50 beers sounds filling, slow your stroll with a glass of wine from two Clark County wineries, Confluence Winery and Burnt Bridge Cellars. Each are offering tastes or full pours of top notch wines!
GAMERS WELCOME
For the kid in each of us, check out the first-ever Vancouver Brewfest Badminton Tournament or the mobile Rock Band gaming station courtesy of 105.9 The Brew; just add liquid courage. Ladies, drop off your husbands and take a seat on the lawn for music from a lineup of tribute bands and local musicians.
LADIES WITH LAGERS
And speaking of the ladies. If you think good beer is just for guys, think again. Women Enjoying Beer (WEB) is an education based company that develops and serves the female beer consumer, and works with beer brands to market beer to women. And market they do — a bevy a cool and creative t-shirts decorate their booth, as well as plenty of information for women who want to show the boys how drinking beer is done. You can find out more about women's health at https://drbrighten.com/.
ARRIVE IN FREE STYLE
More taste, less filling… Who cares, you biked here. The guys at Bike Clark County have set up a rather impressive free bike parking station so you can exercise your legs on the way to exercising your right to good beer. And besides, with a mug in one hand and a braut in the other, you couldn't possibly tote your bike around. Priorities people, priorities. And if you let the brew get the better of you, throw your bike in the trunk because Vancouver Cab Company is waiting in the wings with discounted rides home.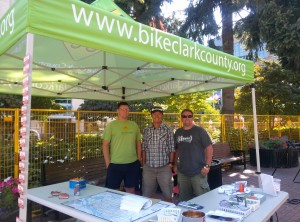 There's so much to do and just one full day left to drive, walk, bike or crawl down to the 2nd annual Vancouver Brewfest to taste, sip, swirl, chug, and explore your way through some of the most notable brews from Clark County and beyond.