The mysterious haunted box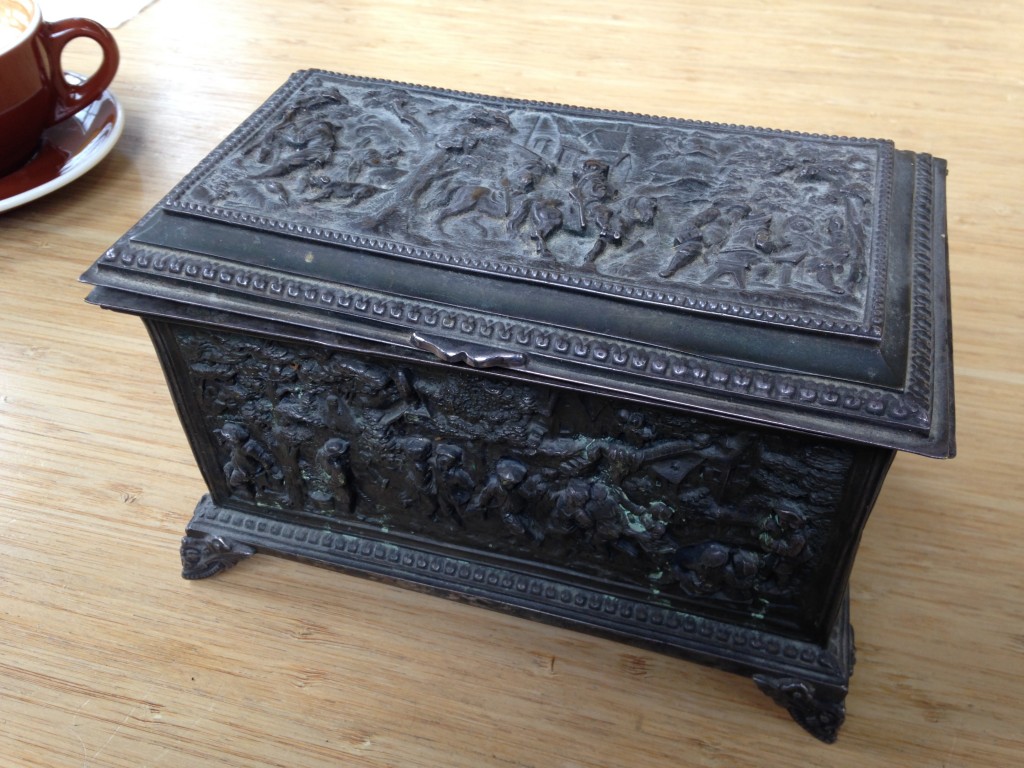 Jay Fredericks, a local magician who collects haunted objects, recently acquired a mysterious box from a Vancouver couple.
The couple, Paul and Rhoda, got the box after Paul's father died. It had been in his father's possession since Paul was a small boy.
The couple didn't know where Paul's father got it originally. After looking at the watermark, it appears to be made by Barbour Silver Company – the mark says "Barbour — S. P. — Co — International S. Co.," with the serial number 3639. The company was founded in Connecticut in 1892 and became part of International Silver Co. in 1898.
The box appears to be a silver plate cigar or trinket box made by the company around the turn of the last century – possibly 1910 or so.
Fredericks said when the pair brought it into their home, strange things started happening.
"Their cat started to get very aggressive, hissing and swatting at people when it was in the room with it," Fredericks said. "There were also things like the light in the room turning on in the middle of the night, footsteps, voices."
The couple asked Fredericks to take the box, and after he removed it the noises and other things stopped.
"It's an interesting box that irritates cats," Fredericks said.
So far, Fredericks has kept the box in a room with his other haunted objects, and his cats don't go in there so he's not sure what their reaction to it will be.
"But so far, it doesn't seem to create any trouble with my animals," he said.
That said, after holding it for a while he said he really doesn't like the feeling of having it in his hands.
Fredericks plans to test the box by putting it in a room without the other haunted objects sometime soon, he added.
If you have any information or stories about anything similar, please let us know in the comments section!
Cheers.