Most counties see growth in median income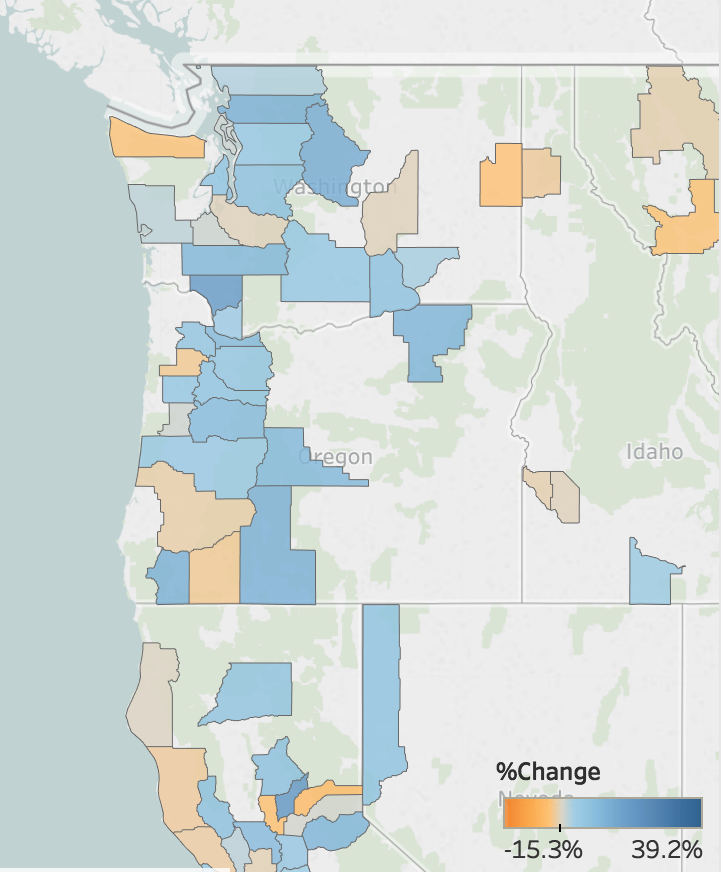 Median household income rose in Clark County last year as it did in many counties across the country, something reporter Patty Hastings wrote about last week on columbian.com. Here in this county, the median household income rose by about 4.1% from 2014 to 2015 and 26.4% from 2005 to 2015. As regional economist Scott Bailey noted in the story, though, some of the gain has been offset by the rising cost of living.
Also, while much of the country seems to be enjoying the perks of an improved economy, there were some counties that did see a decline. Below you can use the interactive map to see which counties saw median household income grow or decline over the past year and the past 10 years. You won't see every county shown because the ACS only applies to counties with more than 60,000 people.
In the Pacific Northwest, Spokane and Clallam counties saw the biggest drops over the past year, declining by 3.4% and 3.3% respectively. On the flipside, the counties with the largest increases were Cowlitz and Chelan counties at 18.3% and 13.4%.