Homes just keep getting bigger and biggerer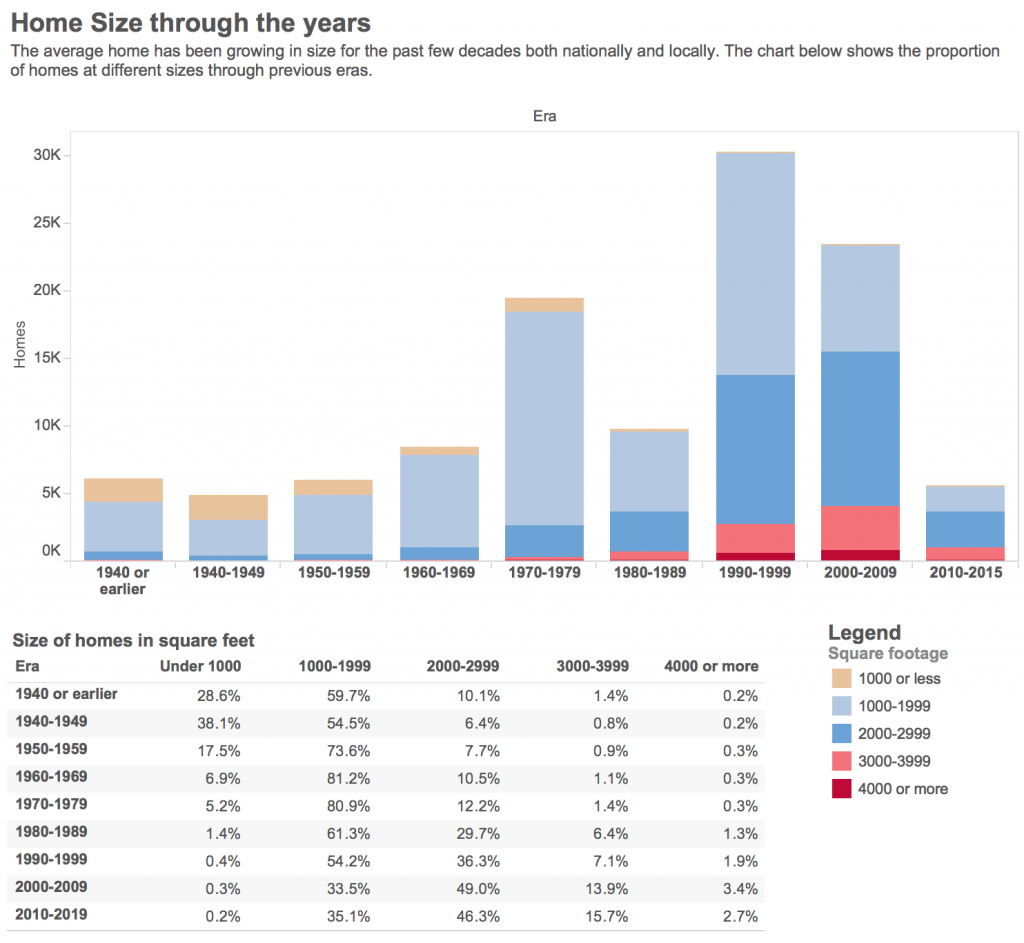 Owning a home has long been considered by many people to be a key piece of attaining the so-called American dream.
It appears that now that also means having about 600 square feet per person. As business editor Gordon Oliver reported last Sunday, American families have steadily gotten smaller since the 1970s but homes have gotten bigger. With that in mind, we took a look at three different homes from three distinct eras which you can read about in Oliver's story and see firsthand in this video by digital producer Ariane Kunze.
You can also see where the larger homes have been built over the years in Clark County with this visualization below that we constructed using 2015 data from the Clark County Assessor's office.
In the past 40 years, homes in Clark County have grown from an average of 1,545 square feet in the 1970s to an average of 2,372 square feet in the last 5 years, a 53.5% increase. If the trend holds for the next decade or two, that number could reasonably be expected to jump to 2,700 square feet or more. The percentage of homes being built in this county that are 3,000 square feet or larger in the past 5 years is nearly 20%, something you can see in this chart.
Perhaps the only thing holding us back from building homes bigger is economic factors such as the cost of land and building materials as Oliver reports. The economy itself is, of course, also an ever-present looming factor as shown during the early recession of the 1980s and again after the tech and housing bubbles burst.