Study: Thousands of children injured in hoverboard falls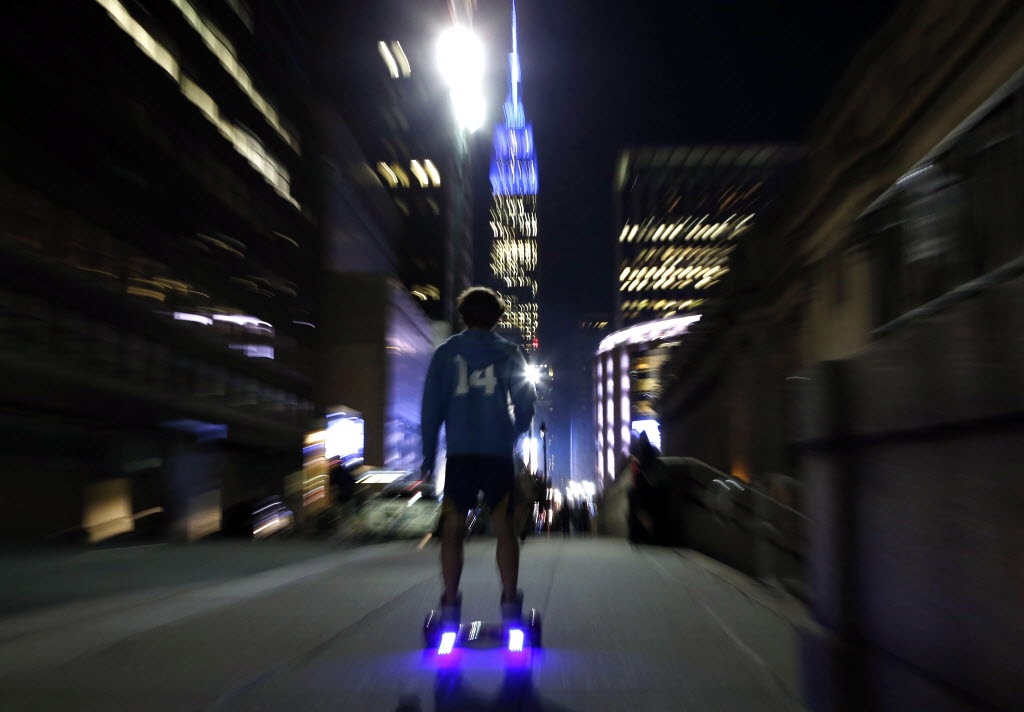 New research reveals that nearly 27,000 children and teens were treated at hospital emergency departments for injuries sustained while riding hoverboards during the first two years of sales.
Researchers analyzed 2015-16 injury data among children younger than 18 and found that injuries were most common among 12-year-old boys.
The body parts most often injured are what you would expect with falls: wrist (19 percent) and forearm (14 percent). Head injuries also accounted for 14 percent of injuries, according to the research published in Pediatrics.
Fractures were the most common diagnosis (40 percent), followed by contusions (17 percent) and strains or sprains (13 percent).
Only three burns were reported during the research period, despite hoverboards being known for spontaneously catching fire during those early years.
None of the burns was caused by malfunctioning batteries. Rather, two of the burns resulted from patients being scalded while riding a hoverboard in the kitchen and colliding with a pot of boiling water. The third was a friction burn that developed after the patient's finger was ran over by a hoverboard, according to the researchers.
The researchers also looked at skateboard injury data. More than 121,000 children visited emergency departments during that two-year period with skateboard injuries. Again, 12-year-old boys accounted for most of those injuries, according to researchers.
And like hoverboard injuries, wrists were the most frequently injured body part among skateboarders and fractures were the most common diagnosis.
But while the majority of hoverboard injuries occurred in homes, skateboard injuries were most common on the street.