Baked Lemon Thyme Mushrooms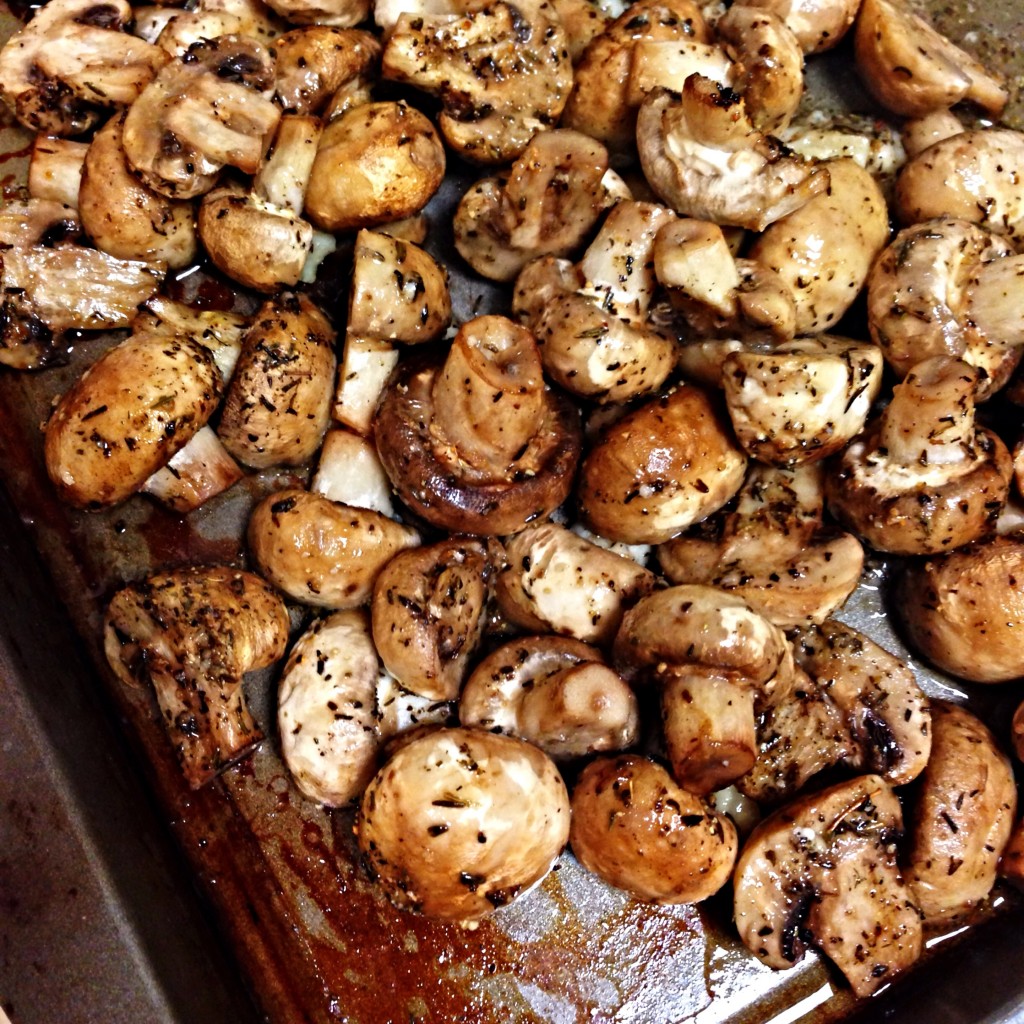 On a gray, stormy Sunday this week, I baked a batch of these lemon thyme mushrooms. The dish smells unbelievable while cooking in the oven, but when the richness of the mushrooms mixes with savory thyme, bright lemon, and sharp parmesan cheese, it tastes even better. Lemon thyme mushrooms would make a wonderful side dish for red meat or chicken, but try it on top of toasted, freshly sliced French loaf or swirled into a pot of pasta or polenta.
Baked Lemon Thyme Mushrooms
Serves 2
Ingredients:
1 lemon
1 Tablespoon chopped fresh thyme
2 Tablespoons olive oil
1 pound mushrooms
4 Tablespoons grated parmesan cheese
Salt and freshly ground pepper
Directions:
1.  Preheat the oven to 400 degrees Fahrenheit
2.  Zest the lemon, reserving the juice for later.  Combine the zest, thyme, and olive oil in a bowl.
3.  Clean and slice the mushrooms, and place them in a single layer on a baking sheet.  Drizzle with the olive oil mixture, and season with salt and pepper to taste.
4.  Bake for ten minutes. Remove from the oven, sprinkle the parmesan over the mushrooms, and return to the oven for another five minutes, or until the cheese is golden.
5. Take the mushrooms out of the oven, and drizzle some lemon juice, to taste, over the mushrooms. Serve warm.