Chia Seed Pudding with Maple Syrup, Ginger + Vanilla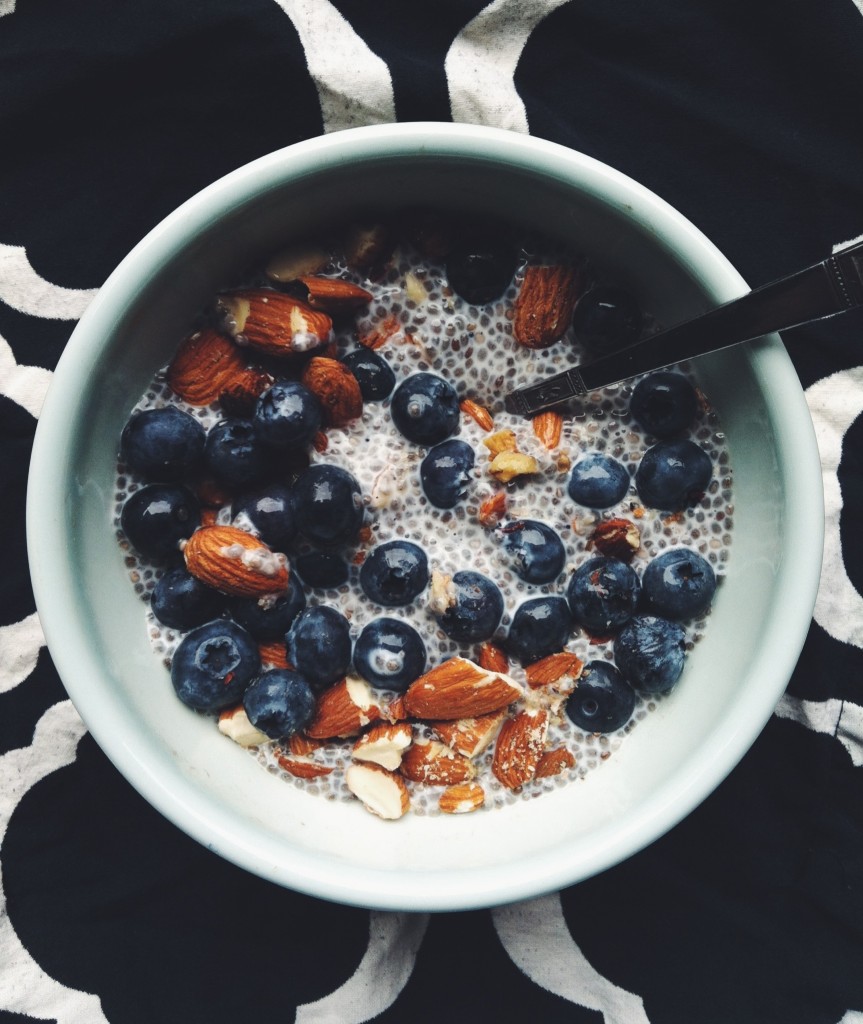 Chia seeds are a great source of healthy omega-3 fats, fibre and calcium. Yes, they also can make cute (ok, not so cute) Chia Pets. But don't let that stop you from eating this superfood. They can be eaten whole, unlike flax seeds that have to be ground in order to receive the health benefits. These little seeds are a great source of protein and have been studied as a potential treatment for type-2 diabetes. Plus, they also increase healthy cholesterol. So don't shy away from these little seeds, they are a great addition to your diet and there are so many ways to eat them.
Make this pudding the night before, place the ingredients in a mason jar, and in the morning you have breakfast to go! Or, make it at 5am, because that is when your 16month old likes to wake up. Then you will have breakfast ready by 8am when you are desperate for that much needed source of energy.
Chia Seed Pudding with Maple Syrup, Ginger + Vanilla
* Makes 1 big serving
2 tablespoons chia seeds
1/2 cup milk (cow's milk, almond milk, soy milk, any milk will work)
2 teaspoons maple syrup (agave or honey will work as well)
handful of berries (I choose blueberries, because I love them and they were in the fridge)
1/4 teaspoon grated fresh ginger (a sprinkle of ginger powder is ok too)
1/8 teaspoon vanilla extract
small pinch of sea salt or kosher salt
toppings:
chopped up nuts
another handful of berries
lemon or orange zest
In a container with a lid, I like to use a mason jar, add the milk and maple syrup. Give it a good shake until combined. Next, add the chia seeds, handful of berries, ginger, vanilla and salt. Shake, shake, shake.
Place in the fridge, works great overnight, or give it at least 3 hours. For the first hour, try to continue giving it a shake or two every so often.
It is ready once everything has jelled and formed a thick pudding consistency. Top with another handful of berries, some chopped up nuts and a sprinkle of zest.
Here are some other great ways to use chia seeds:
Granola Crusted Nuts
Peach Passion Coconut Smoothie