Loowit wins two Washington Beer Awards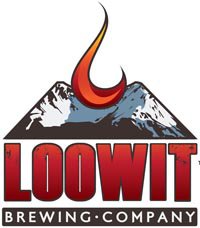 Vancouver's Loowit Brewing Company has won two medals in the 2014 Washington Beer Awards.
The company won gold for its Two-Sixteen Red Ale in the Irish Red Ale category and bronze for its Shimmergloom Stout in the Irish/British Stout category.
In 2013, Loowit also won gold at the same event for Vandalia Summer Ale in the fruit beer category.
Loowit Brewing was the only SW Washington brewery to receive medals in the competition.
Here are the beer descriptions:
ABOUT TWO-SIXTEEN RED ALE
A very approachable beer featuring a well balanced malt profile rounded out with Northwest hops of the
Willamette and Cascade varieties. This beer is distributed in bottles and kegs in western Washington between
Vancouver and Tacoma.
ABOUT SHIMMERGLOOM STOUT
An oatmeal stout with rich chocolate notes and smooth, creamy mouthfeel. This beer is distributed in kegs in
western Washington between Vancouver and Tacoma. Shimmergloom will soon become the third beer offering in
Loowit's bottle lineup beginning Summer of 2014.
A professional beer competition open to all of Washington's breweries. This inaugural competition drew over 400
entries from 75 breweries spread all over the state. The competition was held at Elliott Bay Public House &
Brewery with around 40 trained beer judges evaluating beers spanning over 90 styles from the Brewers Association
Beer Style Guidelines.
The competition was held with the endorsement of the Washington Beer Commission as a way to celebrate
Washington's growing brewing culture and recognize excellence in the craft. All of Washington's craft breweries
were invited to submit entries to the competition held in a similar format to other craft beer competitions like the
Great American Beer Festival® and World Beer Cup®.
Founded in 2010 by longtime Vancouver residents Devon Bray and Thomas Poffenroth, Loowit Brewing Company
is the latest significant addition to underpin a revitalized downtown Vancouver, Washington. Loowit began
brewing commercially and opened its doors in October 2012. The company specializes in brewing small batch,
hand crafted ales that are developed with a thoughtful approach balanced by a Pacific Northwest flair.