Yakhour drops out of the congressional race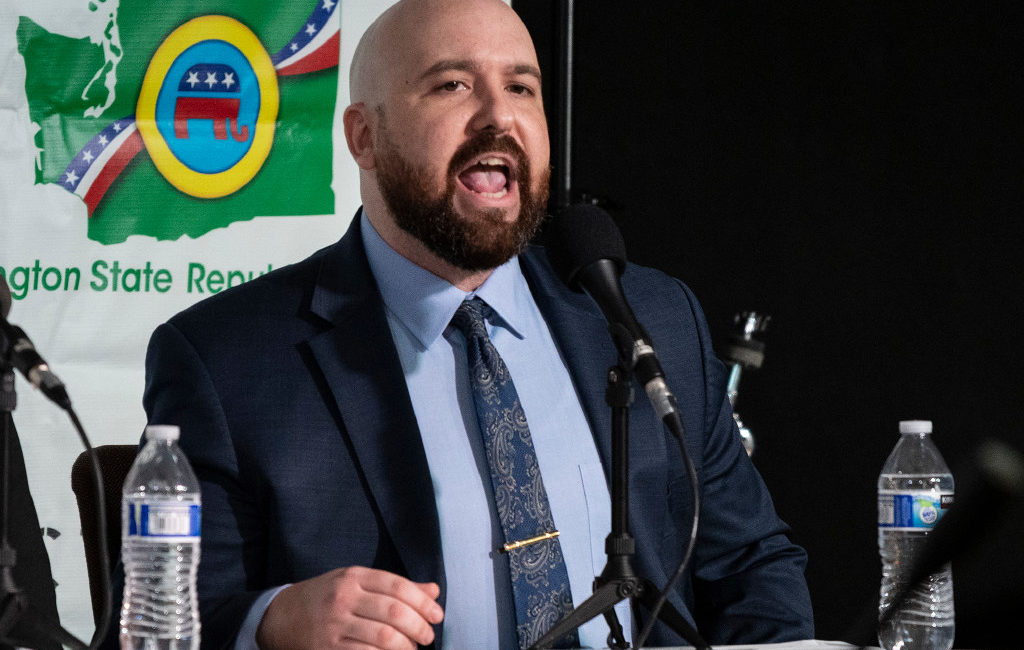 Wadi Yakhour, a Republican candidate who ran for Congress in Southwest Washington, has dropped out of the 2022 race.
Yakhour was one of a few Republicans looking to primary Herrera Beutler, who has represented Washington's 3rd Congressional District since 2010. She alienated the pro-Donald Trump wing of her party when she crossed partisan lines to vote for his impeachment after the Jan. 6 attack on the Capitol.
Two other challengers are picking up steam on Herrera Beutler's right: Military veteran and frequent Fox News guest Joe Kent, and far-right Christian author Heidi St. John. Both have eclipsed Yakhour — who briefly served as a special assistant to the Secretary of the Interior under the Trump administration — in fundraising and social media followings.
The death knell to Yakhour's campaign came last week, when Trump formally endorsed Kent.
In a video posted to his campaign's Facebook page on Tuesday, Yakhour said that "things have changed" since he first announced his bid in February.
"President Trump has come out and endorsed another candidate. And as a man of my word and a man of integrity, I don't want to become a hindrance to the cause," Yakhour said, alluding to a voter forum in March during which all three candidates pledged to drop out of the race should another win Trump's endorsement.
"We want Jaime Herrera Beutler gone, and it takes a lot of my pride to take a step back and allow others to carry forward," Yakhour said. He added that he doesn't plan to issue an endorsement of another candidate.
"I cannot be dedicated to a candidate this early on. I don't know anybody yet, and frankly I encourage everyone who votes to do their own research," Yakhour said.
St. John, despite the forum pledge, has issued a statement indicating that she plans to stay in the race. Her statement was also highly critical of Kent, whom she called a "johnny-come-lately who is deeply tied to the beltway."