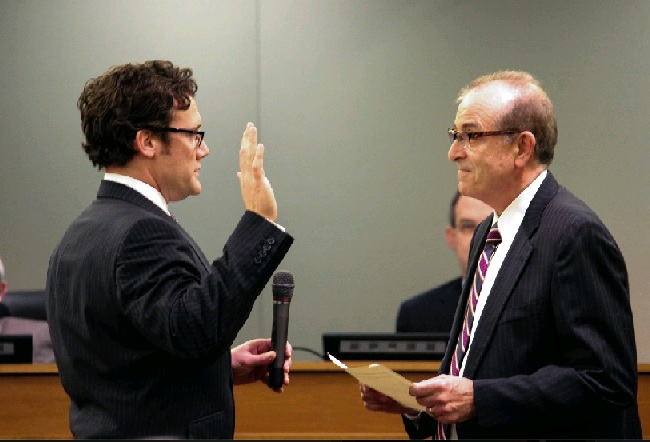 I watched the weekend's NFL Wild Card games in Las Vegas, so I'm the first to say all my predictions don't come true. Especially when you bet the over and Phillip Rivers settles for field goals instead of touchdowns.
That said, I don't post my predictions on Facebook. Unlike David Madore, who posted this bold one in 2011: Vancouver City Councilor Jeanne Stewart would run against Mayor Tim Leavitt in 2013 and win.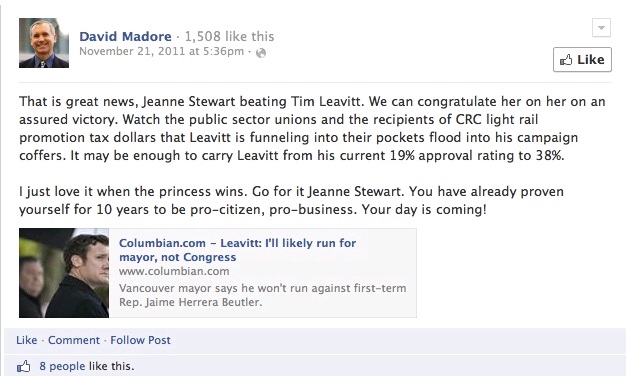 Not only did "the princess," as Madore called her, not win the mayoral race, she didn't even run. She tried to play it safe and just keep her seat on the city council. Between Madore's Facebook post and 8 p.m. Nov. 5, when election results were announced, how many times have we heard Leavitt referred to as "One-Term Tim?" (I have no idea, but it was more times than Andy Dalton turned the ball over on Sunday.)
Not surprisingly, none of Leavitt's critics showed up Monday, the first city council meeting of 2014.
Perhaps they didn't want to see Leavitt sworn in for his second term by Superior Court Judge James Rulli: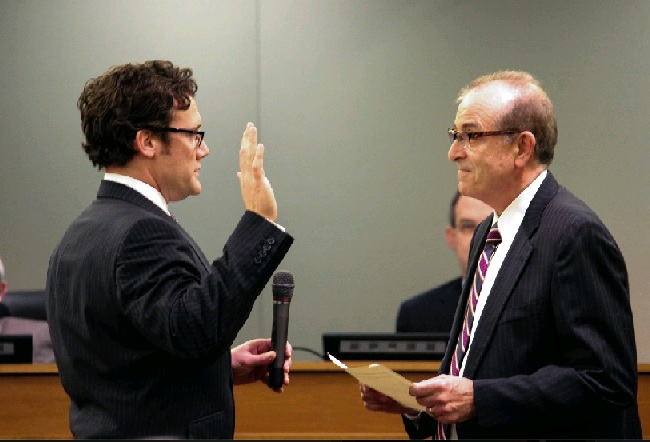 Or this, a reminder "the princess" lost her seat to Alishia Topper (whose oath was administered by City Attorney Ted Gathe):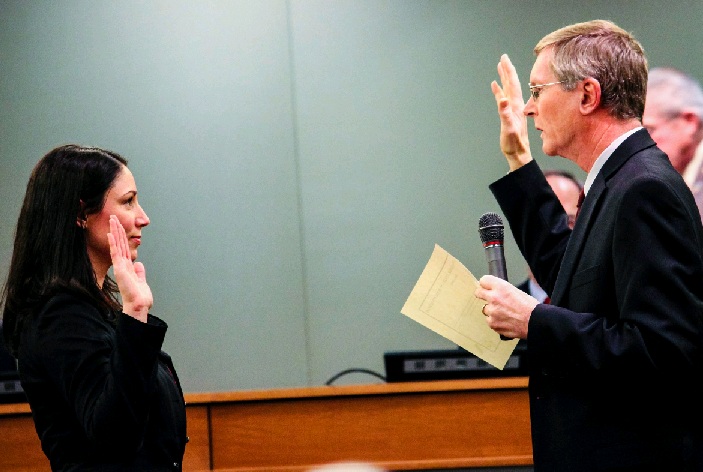 Or maybe they were home watching the BCS Championship. Or the season premiere of "The Bachelor." Or brainstorming a new nickname for Leavitt? "One-Term Tim" no longer applies, and "Leavitt the Liar" wasn't enough to keep him out of office.
Well, he's got four more years. I'm sure they'll come up with something.