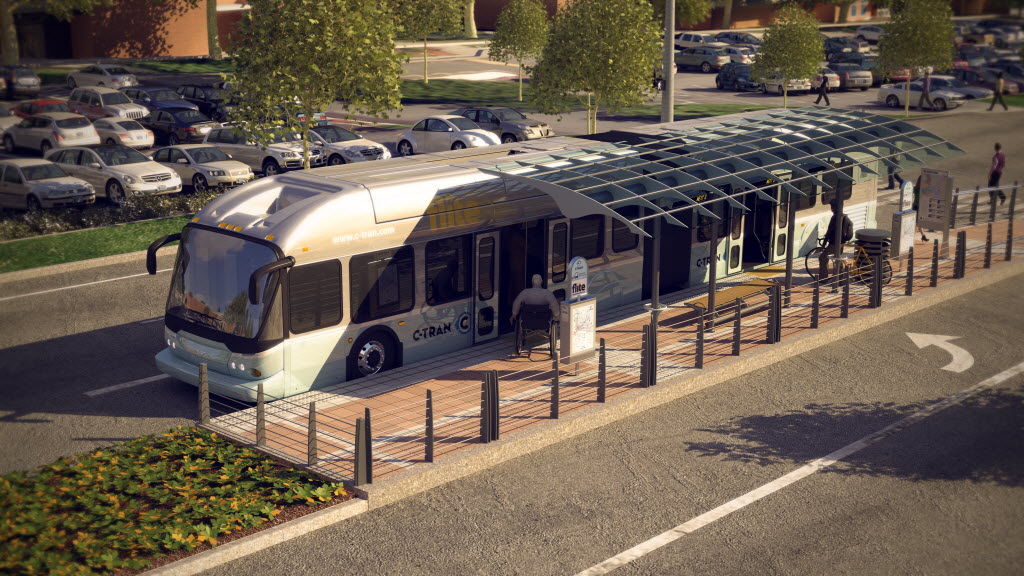 When C-Tran unveiled four possible names for its proposed bus rapid transit system on Tuesday, the response here in the newsroom was less than enthusiastic.



C-Tran is asking the public's help in picking the identity of the enhanced bus system, posting an online survey to rank the names. The agency will also accept direct comments, and perhaps a few new suggestions. Here are the explanations C-Tran gave for the four apparent front-runners:
The Vine: represents BRT goals of supporting community growth, being efficient and streamlined. Like a vine, BRT will run along major corridors (Fourth Plain being the first) and supports independent businesses, neighborhoods, and community members along the way — much like the leaves and branches running along a stem.
The Voyage (or The Voy): This name is reminiscent of the original voyagers who were skilled boatmen, responsible for safely transporting both people and goods up and down rivers and lakes. They were also critical to establishing Fort Vancouver as a trade center that eventually became the vibrant city of Vancouver that we know today.
VROOM: This name expresses speed and acceleration — a desired quality of the new BRT system. The name is unique, whimsical and fun.
The Vibe: This name represents vibrancy of the BRT system and the community. It also speaks to the energy that the new service provides to Vancouver's neighborhoods.
Now, C-Tran's BRT system wouldn't be the first in the region with its own brand. Oregon's Lane Transit District in Eugene and Springfield operates a BRT system known as EmX, short for Emerald Express. The version in Puget Sound is called RapidRide.
I've already heard a few alternatives to the choices C-Tran has floated. One reader suggested the "Couver Mover." Maybe C-Tran should just go with "Not Light Rail."
Or if we're sticking with one-syllable words that start with v, how about The Vein? The Veal? The Void?
Whatever the choice, ever-cautious Vancouver City Councilor Jack Burkman posed this question to C-Tran officials at Tuesday's board meeting:
"Have you had someone go through these names and see if there are any unusual meanings or connotations in other languages?" he said.
BRT project manager Chuck Green assured Burkman that planners have at least ruled out "Nova." (In Spanish, "no va" loosely translates to "not going." Not the best name for a transit service.)
Have a better idea? Leave your suggested name in the comments.