Swings lowered at John Ball Park — but Teenage Mutant Turtles to invade Aug. 1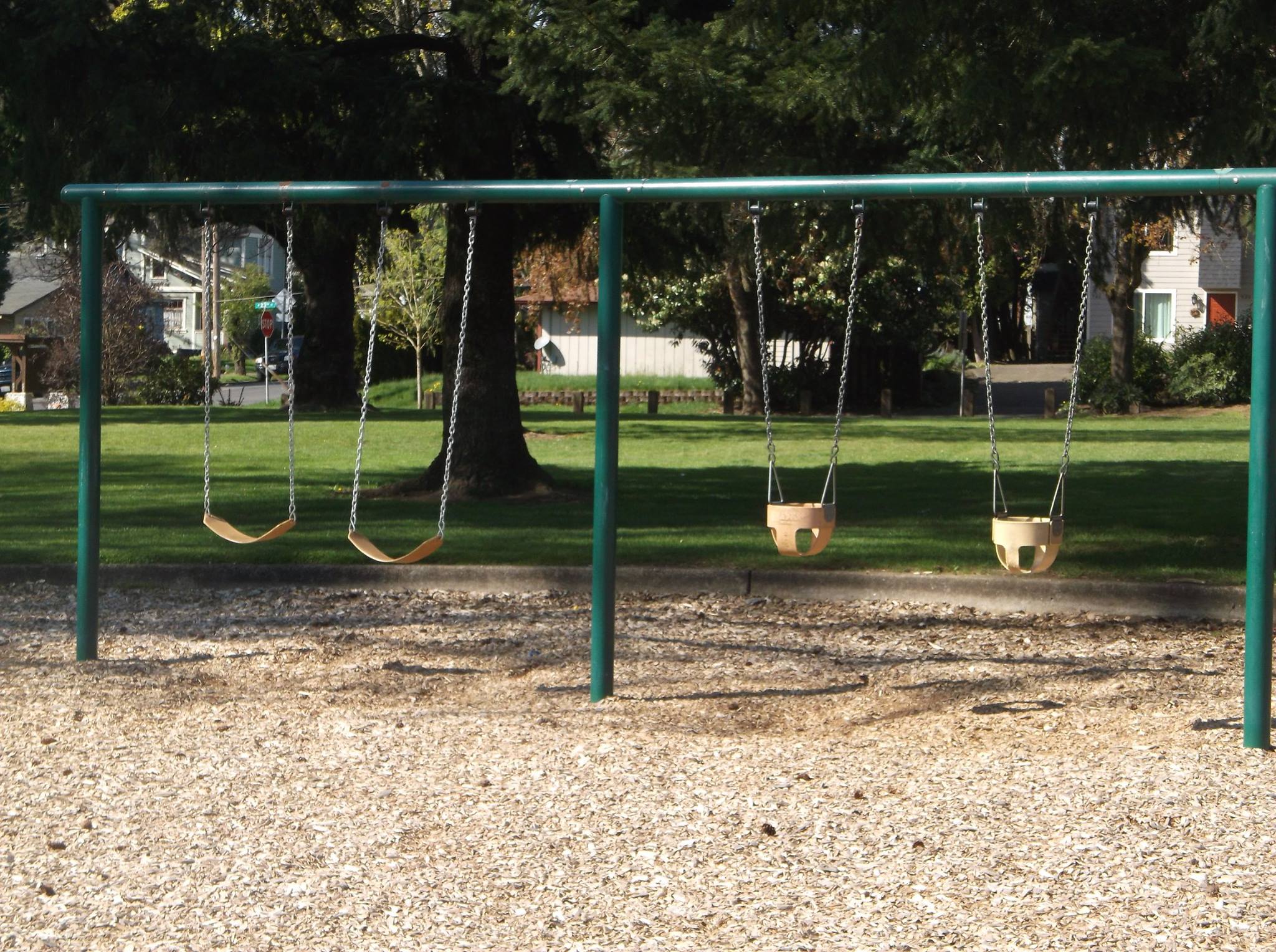 After I posted a video illustrating a frustration of parents in the Hough neighborhood, the city moved (relatively) quickly to fix the problem. The kid swings in John Ball Park, which had been ridiculously high, have been lowered by about 8 inches, reports Eileen Cowen, co-chairwoman of the neighborhood association.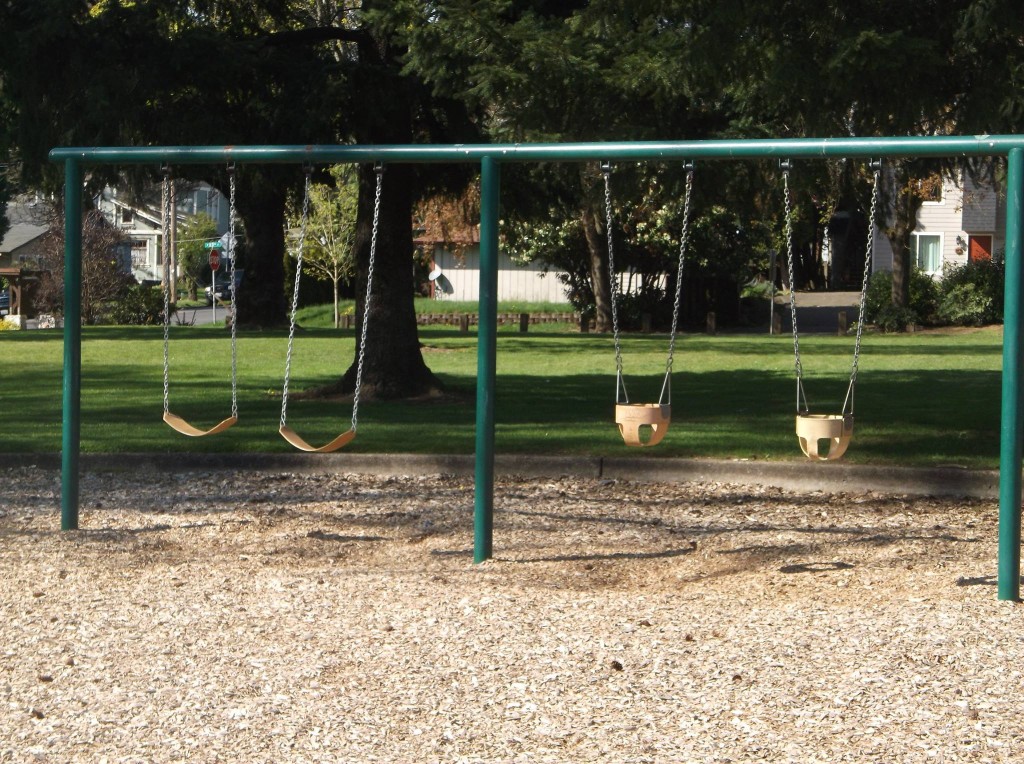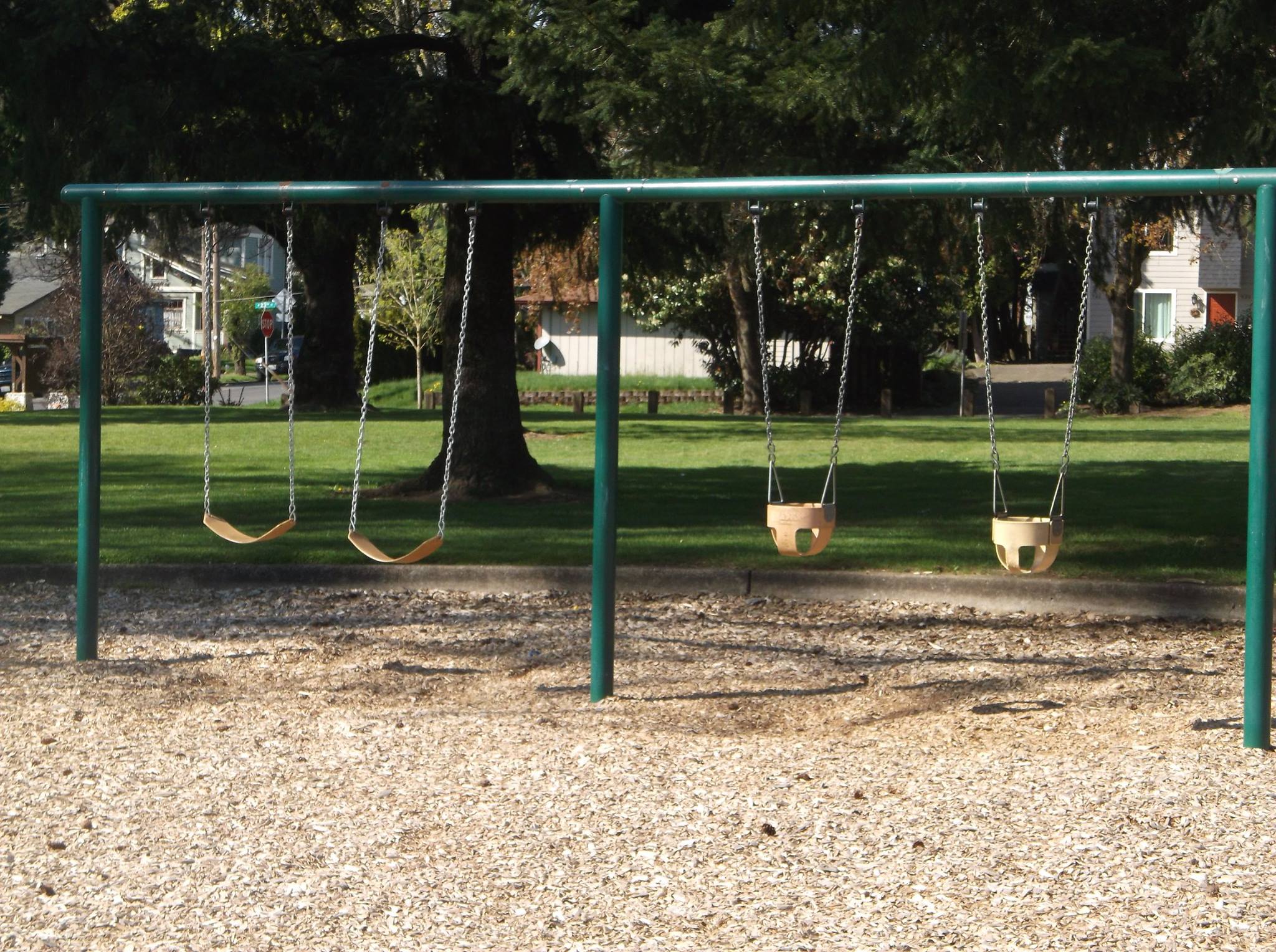 When I put up the blog post on April 4, the city reassured me via Twitter that the public works department would take action first thing the following Monday. But at the April 7 Vancouver City Council workshops, I spoke to Loretta Callahan, spokeswoman for public works. She said they first wanted to take a look at the swings at all the city parks and check that the heights were in accordance with guidelines and … and I admit my mind drifted at that point, to thinking about how "Parks and Recreation" is such a great show.
At the Arbor Day ceremony on April 9, I spoke to Brian Carlson, the director of public works. I pointed out that the kid swings were just placed at the same height as the baby swings, and while you want baby swings to be higher so parents aren't hunched over while pushing them, you want little kids to be able to climb on the kid swings. For this, Carlson called me, "Captain Obvious," which was fair, but if it was such an obvious problem then why couldn't the city just simply lower the swings?
The swings were lowered the next morning "to what we would agree is a more appropriate height," Callahan wrote in an email.
She said the U.S. Consumer Product Safety Commission's handbook for Public Playground Safety provides guidelines on the minimum clearance between the bottom of the seat of a standard swing and the protective surface below — not less than 12 inches. However, it does not address maximum height. (It addresses everything else about swings – check out pages 37-38.)
Callahan said the city doesn't have a maximum height for the seat on standard swings, but based on a sampling of swings in city parks, the average height tends to be about 29 to 30 inches.
So. The swings have been lowered. That's the good news for Hough parents. On Aug. 1, the city's summer movie series will be at John Ball Park, and that's great. The bad news for parents, at least those who aren't fond of crime-fighting reptiles and has-been posers? The movie is Teenage Mutant Ninja Turtles II: The Secret of the Ooze, which includes a cameo by Vanilla Ice.
Oh well. Like the swing heights, the movies for the park series should be chosen with kids in mind, not parents.