Republicans' lack of creativity on display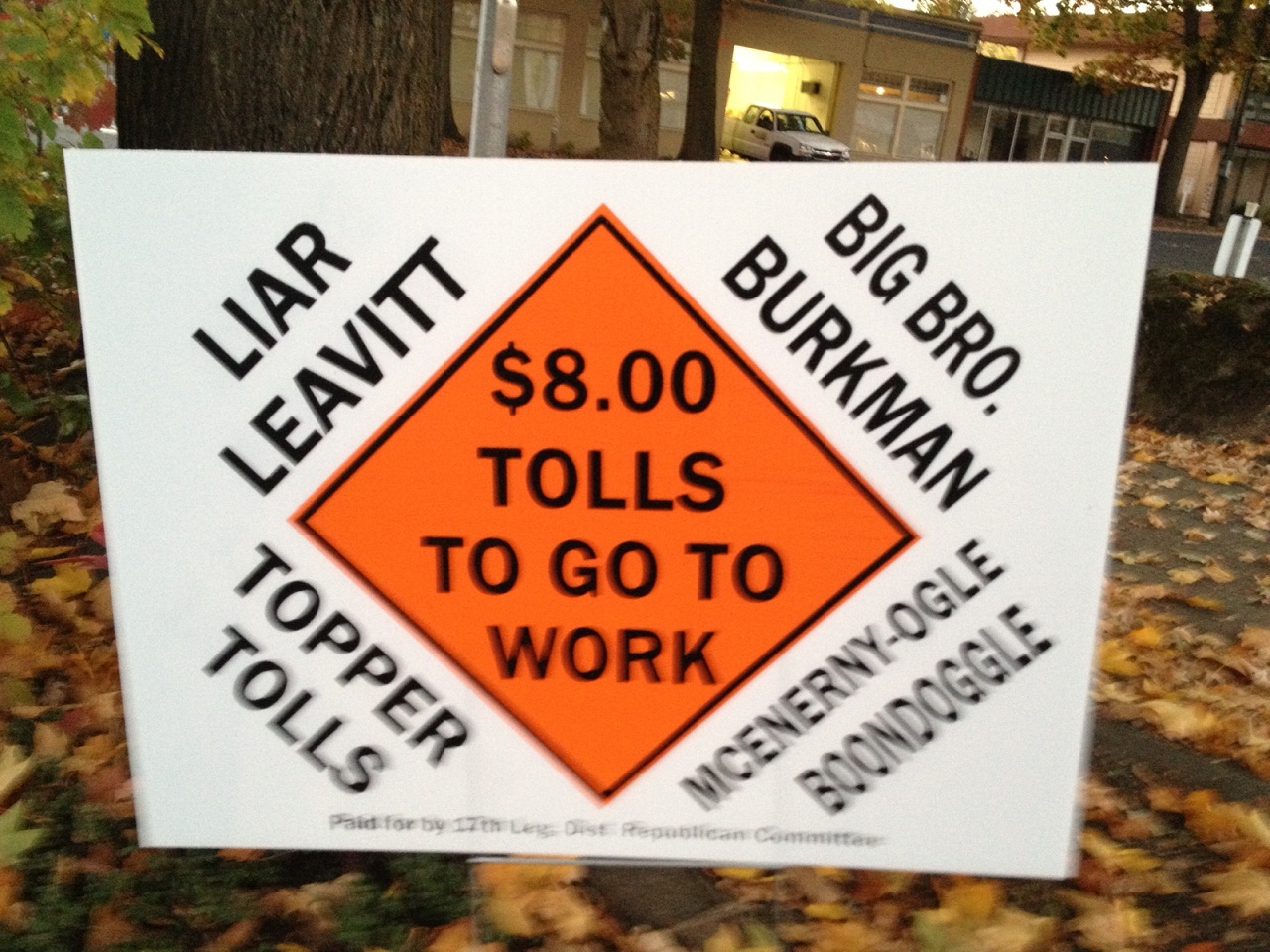 Really, this is the best you can do with nicknames?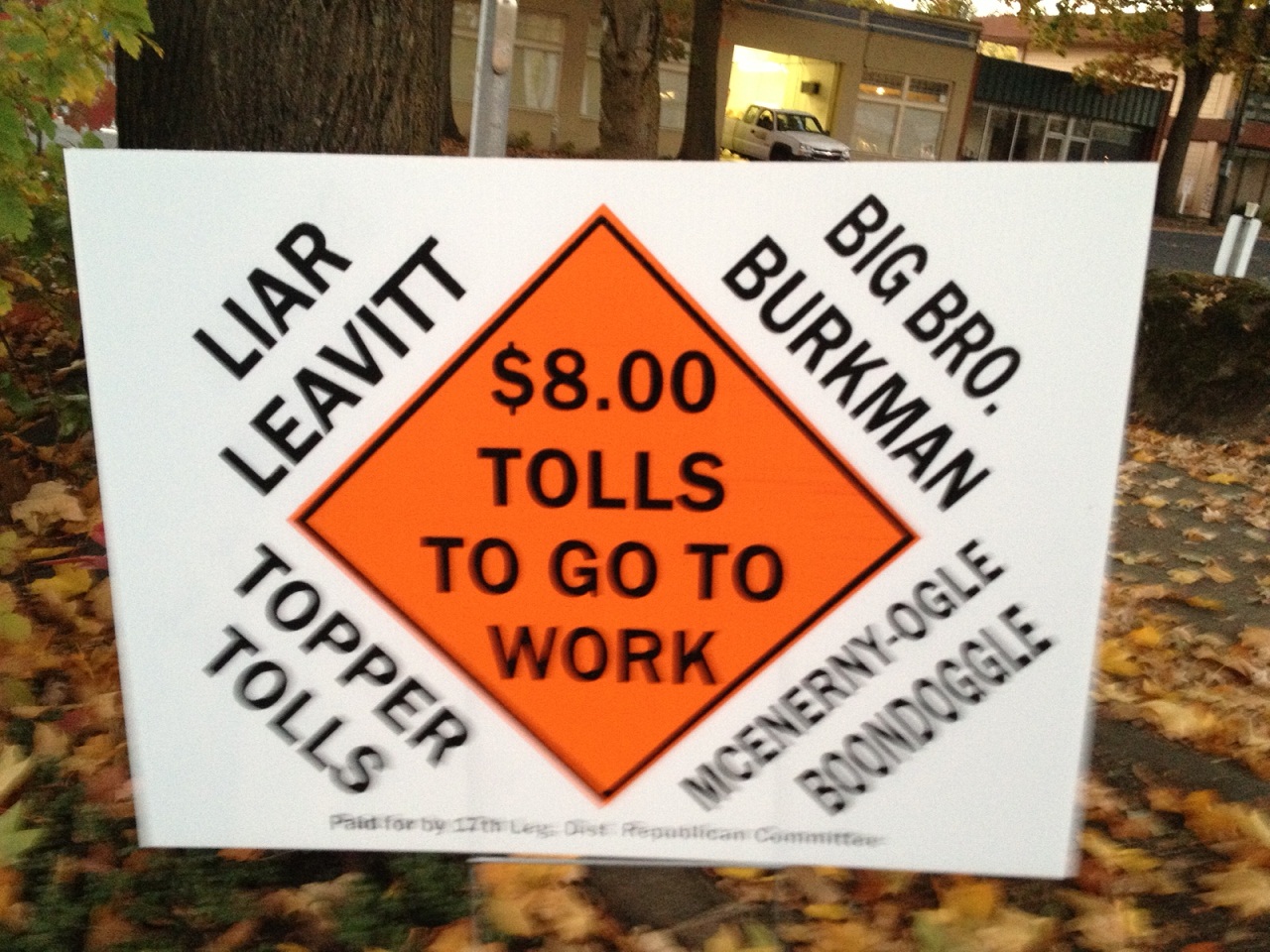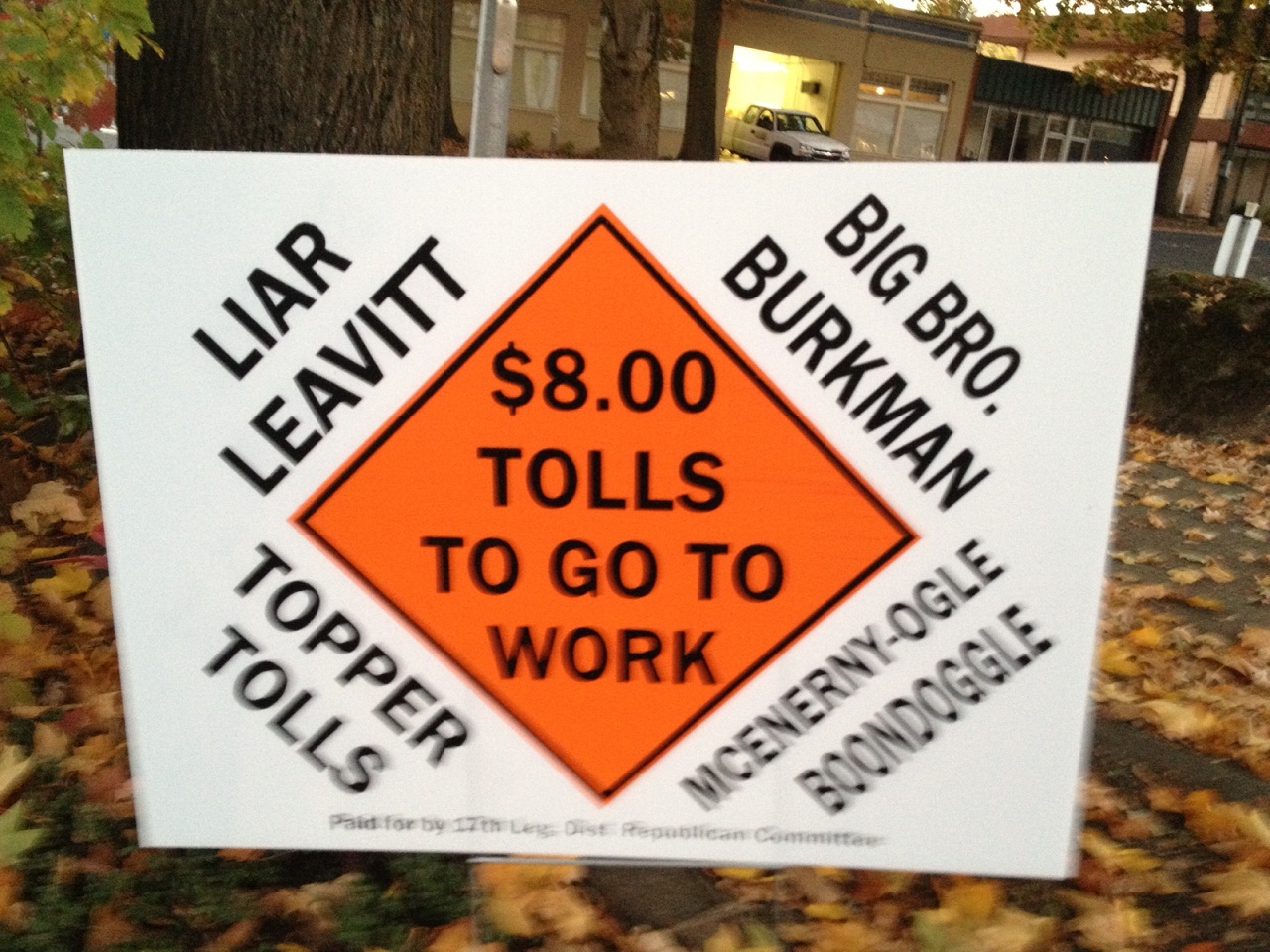 The Republican committee for the 17th Legislative District put up these signs targeting candidates for the Vancouver City Council.
We'll give you "Liar Leavitt" – that has stuck. It helps that someone has been spray-painting "Liar," on so many of Leavitt's signs. But "Big Bro Burkman"? No. There's one local elected official who has "Big" as part of his nickname, and it's not Jack Burkman. He's no Big Stu. And yes, the period indicates that the full nickname is "Big Brother Burkman," but — what is that supposed to mean, exactly? Is he a spy?
"Topper Tolls"? That's no "Boy Scout Bart."
Finally, while we were happy to see that McEnerny-Ogle's name was spelled correctly, it may come as a disappointment to the sign makers that "Ogle" does not rhyme with "boondoggle."