Rep. Herrera Beutler issues statement on shooting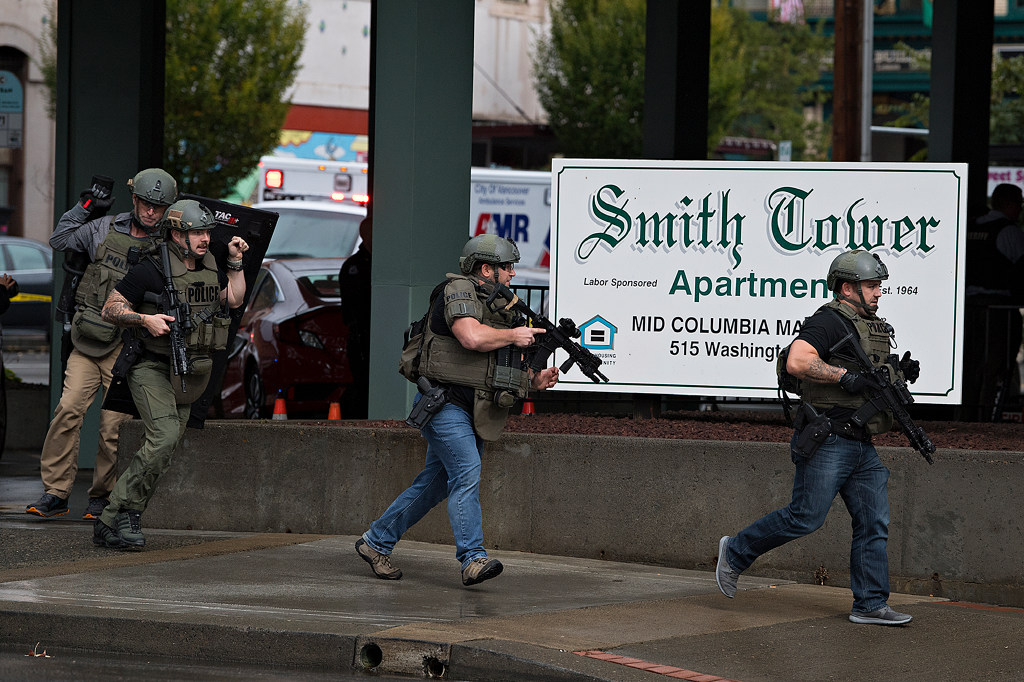 Following a fatal shooting at Smith Tower Apartments in downtown Vancouver Thursday, Rep. Jaime Herrera Beutler, R-Battle Ground, issued the following statement:
"I just spoke with the Vancouver Police Department following today's shooting in downtown Vancouver. We have some of the finest first responders around who acted quickly to protect our community and prevent further loss of life. We are grateful for you!

My heart is with the victims and their families, and all who were impacted by today's tragedy."
Robert Breck, 80, allegedly shot three people with a handgun in the lobby of Smith Tower around 2 p.m. Thursday afternoon.
One victim, a man, died. Two women were injured and transported to PeaceHealth Southwest Medical Center, where a hospital spokesman said both were in satisfactory condition. They have not yet been identified.
The alleged shooter was a resident of the building. He holed up in 13th-story apartment for a 2.5-hour standoff with law enforcement before surrendering without incident.
The incident saw an enormous response from regional law enforcement — the Vancouver Police Department, Clark County Sheriff, Southwest Washington Hostage Negotiation Team, Department of Homeland Security, Washington State Patrol and other agencies cordoned off the street in a three-block radius around the tower. They continued investigating the scene after Breck was arrested.
Breck made his first appearance in Clark County Circuit Court on Friday morning. He's facing a count of first-degree murder and two counts of first-degree attempted murder.