A room with a view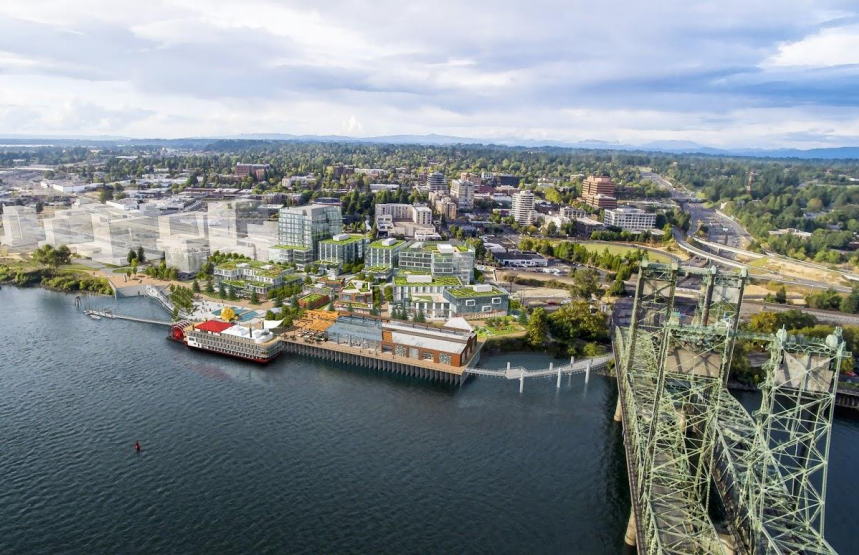 If you're like me, you want to see anything proposed on the waterfront to succeed, if not for the economy then for the city's character, appeal and aesthetic. (If you're not like me, you want to keep anything even close to resembling Portland outta here, even though you probably clog traffic driving to work there every day.)
So when the Port of Vancouver at its Tuesday meeting decided to look at relocating its offices to the Terminal One development, I had a few good feels.
Selfishly, I thought, this would be great — I could walk or ride my bike to meetings! (I could now, thoughat my own peril along that 45 mph stretch of Lower River Road.)
Unselfishly, I can see the move making the port more visible and accessible, something we've tried to do with our reporting. I'm told there are people who say "we have a port?" even while thousands of people go to work there every day.
The initial plans call for the port's offices, now tucked into several aging locations among waterfront industries, to take up 25,000 feet on one or two floors of a new office building imagined near a proposed new hotel. The new headquarters would be an "anchor" to attract other businesses, port CEO Todd Coleman said.
It's too early to know costs, and there are alternative locations or the ever-present option of doing nothing. The port commission just told staff to start looking at taking a look at it — that's just how these things work — and we'll let you know what they decide, of course.
Now, I have no stake or opinion about where the port does its business, other than in the open. But what do you think?
---