Polling déjà vu: What can we learn from 2018?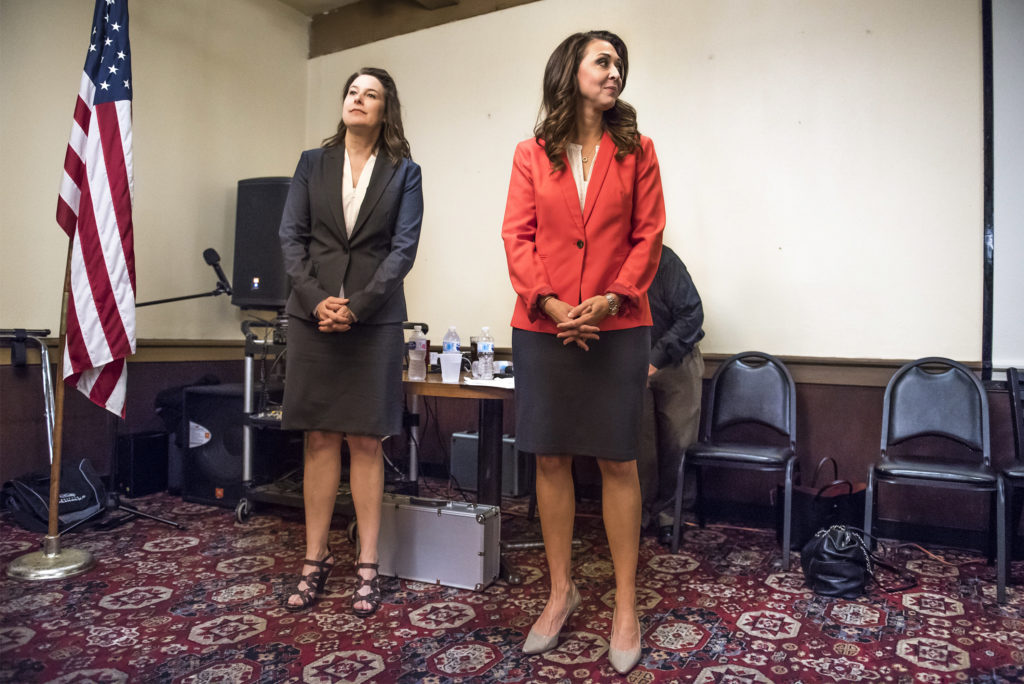 It's the final stretch before Election Day, and pundits are looking at three polls to cast predictions on Washington's Third Congressional District race between Rep. Jaime Herrera Beutler, R-Battle Ground, and Democrat Carolyn Long.
The first, conducted from July 29 to August 4th by RMG Research, found Herrera Beutler leading Long, 44 percent to 40 percent. Another, commissioned by Long's campaign in September, again found the Democrat trailing Herrera Beutler 47 percent to 49 percent.  A third poll conducted by the Democratic Congressional Campaign Committee in October found the same results — a two-point race, with the edge to the incumbent.
If you're suddenly getting a wave of déjà vu, you're not alone. We've been here before. In 2018, Long's first attempt to unseat Herrera Beutler was the first real competitive race in the district in eight years. It was the same situation: Three polls were released ahead of that 2018 race. 
How accurate were they? And, more importantly, what can they tell us about the latest round of voter polls ahead of Nov. 3?
Rewind to the 2018 midterms — the first poll was early, in June. It found that when prefaced with a positive introduction of both candidates, voters were split down the middle: 43 percent picked Long, and 43 percent picked Herrera Beutler. Another version of the poll presented without any preface was less favorable to the challenger. It found 37 percent of voters for Long and 42 percent for Herrera Beutler.
The next poll came out of Long's campaign in October 2018. It found Long had actually pulled ahead, with 45 percent of the vote to Herrera Beutler's 43 percent. Those results were promptly undercut by a New York Times poll released a week later, which showed Herrera Beutler with a seven-point lead (48-41).
In other words, the polling results in 2018 were all over the place. But an average of all of them (I know that's not a Nate Silver-approved way of combining these results, but bear with me) gave Long 41.5 percent and Herrera Beutler 44 percent. That's not all that far off from Herrera Beutler's margin of victory on Nov. 6, 2018: She defeated Long by five points.
Using 2020's polling numbers, the same very rough mashup gives Long 44.7 percent and Herrera Beutler 47.3 percent. 
I'm not about to issue any predictions. Silver, however, will. The statistician's political forecasting website, FiveThirtyEight, says Long has a 17 percent chance of flipping the district next week, with a predicted voter split of 53.4 (Herrera Beutler) to 46.6 (Long). Ahead of 2018's election, he had given the Democrat a slightly sunnier chance of taking the seat, 25.9 percent.
And, as ever, a caveat: at the end of the day, polls don't really tell us all that much. Before that fateful night in 2016, Silver gave Donald Trump a 28.6 percent chance of winning the presidency. We all know how that turned out.