One resolution hanging on for dear life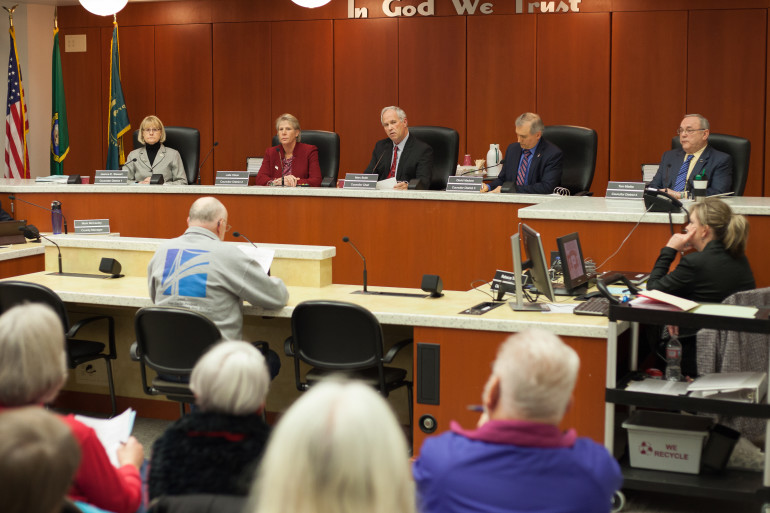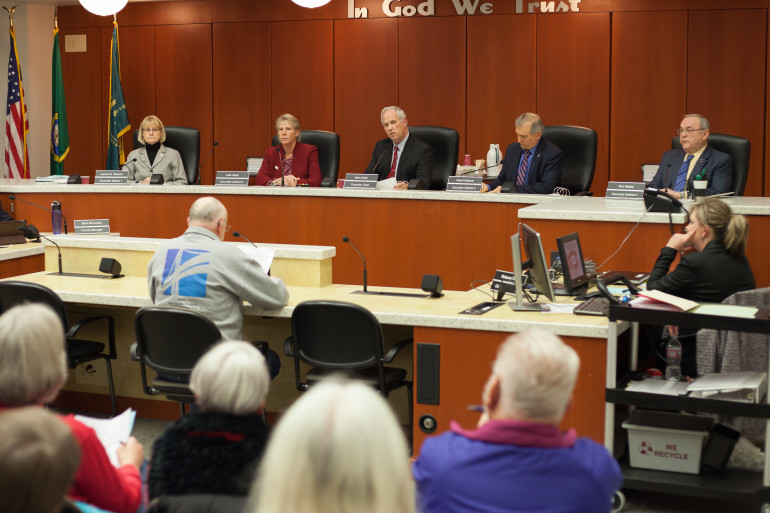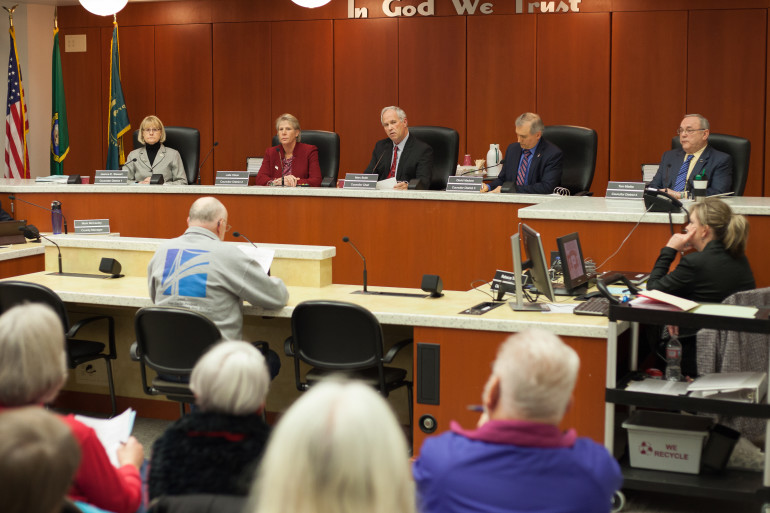 Clark County Councilor David Madore appears to have had a small victory, a rarity for the Republican councilor these days.
It appears that at its first meeting of the year, Clark County councilors Julie Olson, Jeanne Stewart and Chair Marc Boldt repealed only seven of the Madore-authored resolutions centering around transportation and economic development rather than all eight.
The council, based on meeting minutes, did not repeal a resolution forming a Toll-Free West County Bridge Task Force. Despite the lack of a vote, Boldt, no party preference, signed off on that resolution's repeal. The original intent was to repeal all eight based on the original resolution, and the councilors repealed a Toll-Free East County Bridge Task Force resolution.
Madore made a jubilant Facebook post Thursday evening, indicating he was ready to get this bridge task force going.
"So unless the liberal majority repeals this one too, we will continue to do what the citizens directed us to do – go to bat for our community," Madore posted on Facebook Thursday evening. "We will work to move forward with a third toll-free bridge (West County) across the mighty Columbia River as the majority of Clark County citizens approved in a county-wide advisory vote."
For the record, the voters actually rejected the West County Toll-Free Bridge advisory vote by a slim margin of 50.03 percent to 49.97 percent. But, y'know, details.
We'll see if the Clark County council addresses this at a future meeting.