The mayor is a super fan, had mullet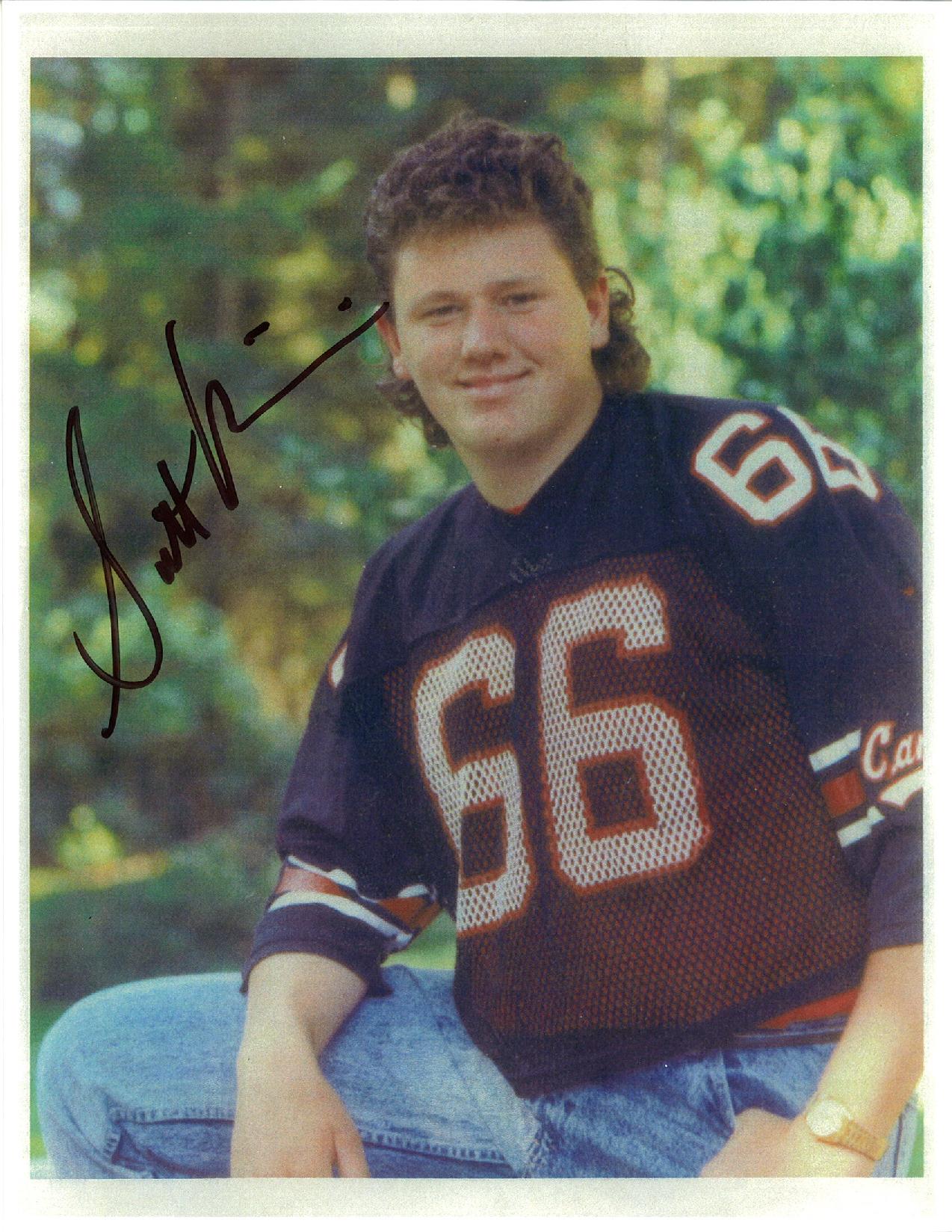 You may know him as the guy who roams the sidelines of Camas football games moving the first-down markers.
Or as the guy who runs city council meetings.
His name is Scott Higgins. He is the mayor of Camas and a super fan of its high school football team. And despite Camas' heartbreaking loss to Chiawana in the state's 4A championship game, he's taking things in stride. He assures me he hasn't broken anything in a fit of blinding rage. You win some, you lose some, was his mantra on the drive back from the game last week.
Unlike the myriad others who call themselves super fans — the ones who paint their faces, don ridiculous costumes and go through pregame rituals, all because they want to give their teams an edge — Higgins' fandom doesn't devolve  into outright fetishism or magical thinking. Instead, he simply roots.
Higgins is taking a very Zen approach to the loss. He lacks the mordant dyspepsia that rumbles in the bellies of many sore losers. Perhaps that's because Higgins knows firsthand what it's like to lose.
In a far away universe known simply as 1990, Higgins was a mullet-headed dude with a sweet pair of acid-wash jeans who played football for the Papermakers. The team was not very good, Higgins said. He remembers them going 5-4 his senior year. That was the team's best record while he was on it.
That's him below. He even signed the photo for the high school librarian!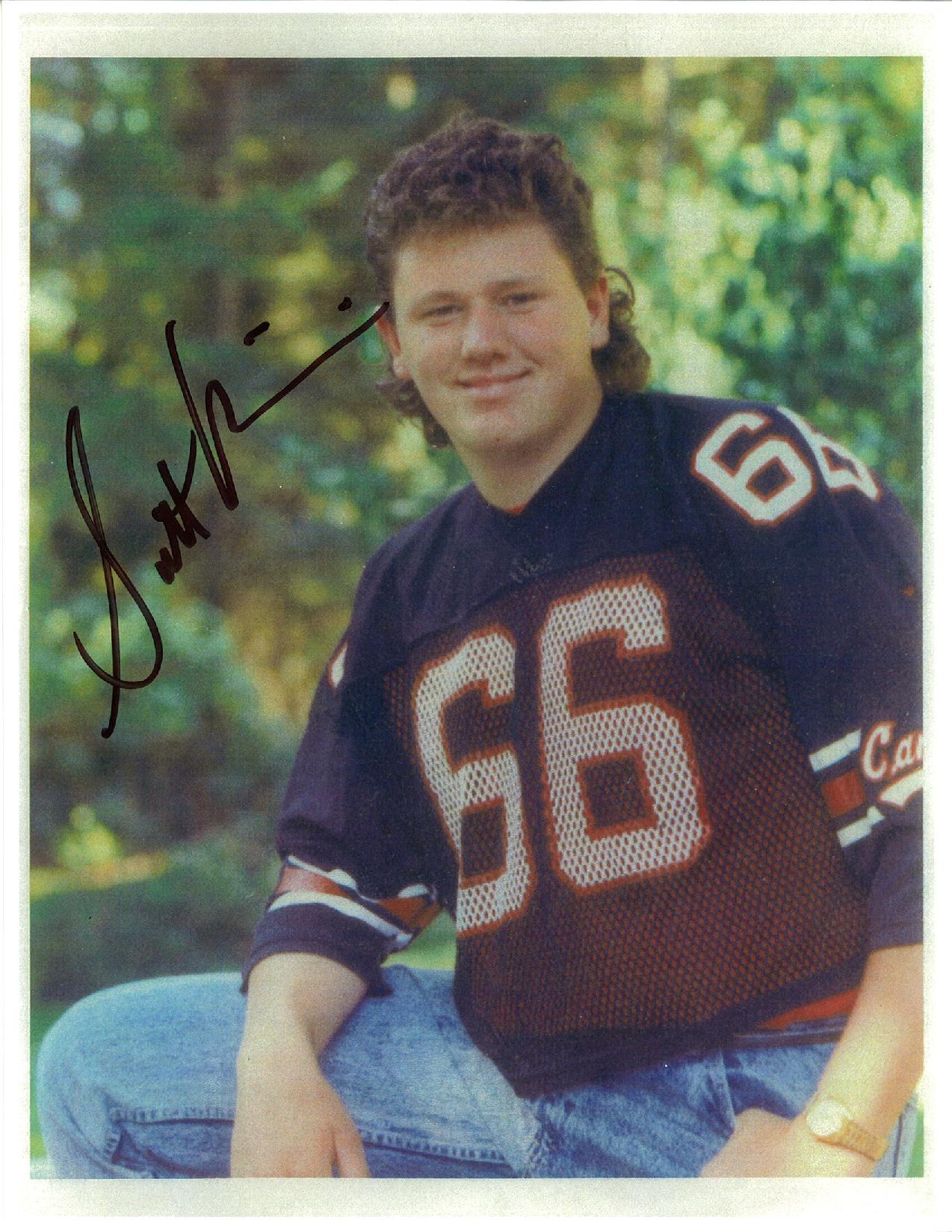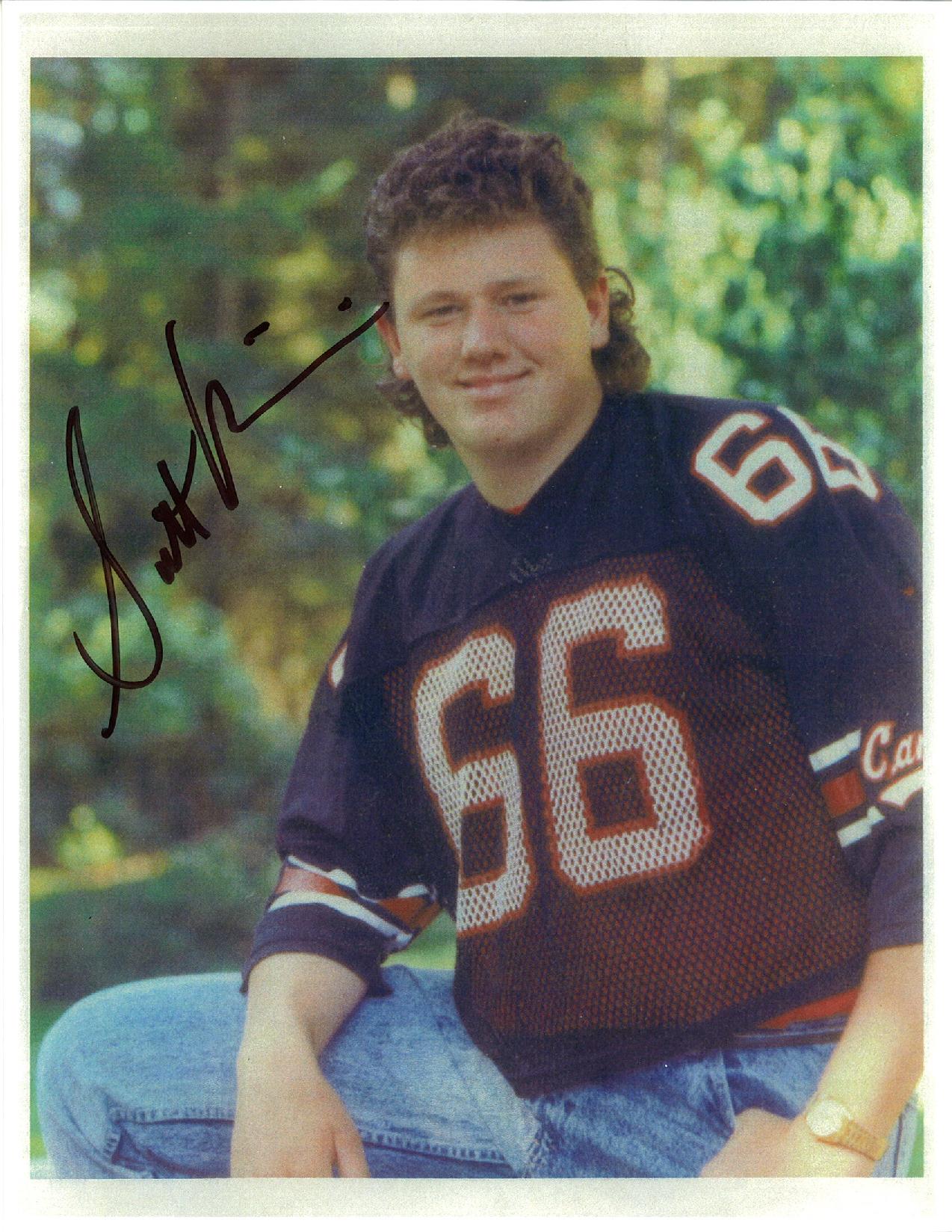 That cocksure young man with a haircut made for hockey was a defensive and offensive lineman. When asked if he was sitting atop a gold Firebird or a van with a fantasy world airbrushed onto the side of it, Higgins demurred. "It was a senior picture," he said. "I think I was just, uh, … I don't remember."
Alas, try as we might, the press can't always get "the full story." What we know is that Higgins was on the team for three years and likely had that hair style the entire time.
Higgins' love for the Papermakers has followed him ever since. He has been a Camas super fan for more than a decade. Each year he attends as many games, home and away, as possible. For the past eight years that's been easy because he's the guy who moves the chains up and down the sidelines
He often mentions the team during city council meetings, sometimes ending them with a statement like, "Good luck to our Camas Papermakers this Friday."
On some occasions, though, his super fandom has taken curious forms, such as when he's browbeaten me for not covering the team. I've explained on a couple of occasions that my beat isn't high school football. As much as I love the sport (it's the one with the oval ball, right?), I don't write about it.
Even though the season came to a rough end, it gave Higgins — and others — a lot of joy. He said he's proud of all the kids.
"They represented us with a lot of honor and dignity," Higgins said. "I couldn't be more proud to be a Papermaker."
He made no comment on whether he was ashamed of the haircut.