Mielke & Madore have integrity and want 341 people to know it
Looks like someone is doing quite a project in the Clark County Board of Commissioners' office at the Public Service Center!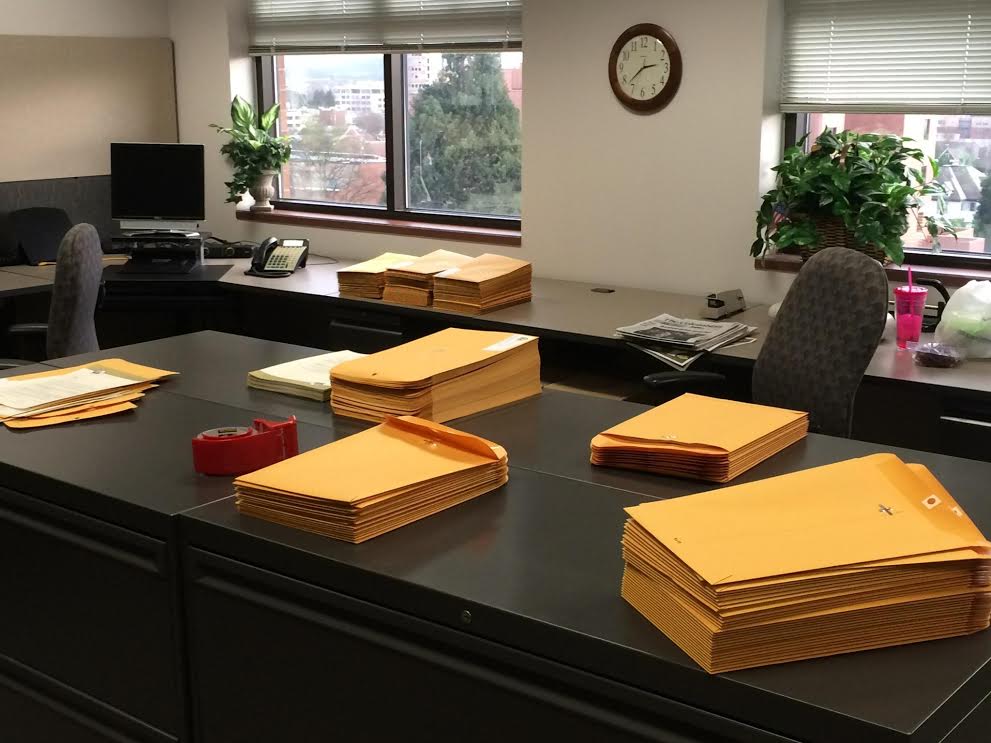 Wow, the staffers are so busy they forgot to put The Columbian out of sight. What mailing project has required two days' worth of staff time — and two additional staffers — to compile names and addresses of 341 recipients, make mailing labels, compile copies of documents and stuff envelopes? Why, it's the brainchild of Commissioners Tom Mielke and David Madore. They want copies of their "integrity resolution" to go to every member of the Washington and Oregon legislatures, several members of Congress, Vancouver Mayor Tim Leavitt, Portland Mayor Charlie Hales, the chiefs of C-Tran, RTC, Metro, ODOT, WashDot as well as Multnomah County commissioners, Gov. Jay Inslee, Oregon Gov. John Kitzhaber and … ugh, I'm tired just writing this list.
Here's a copy of the cover letter. (Which had to be re-printed after Madore decided to change some words. Oh well. What's another 341 pages?)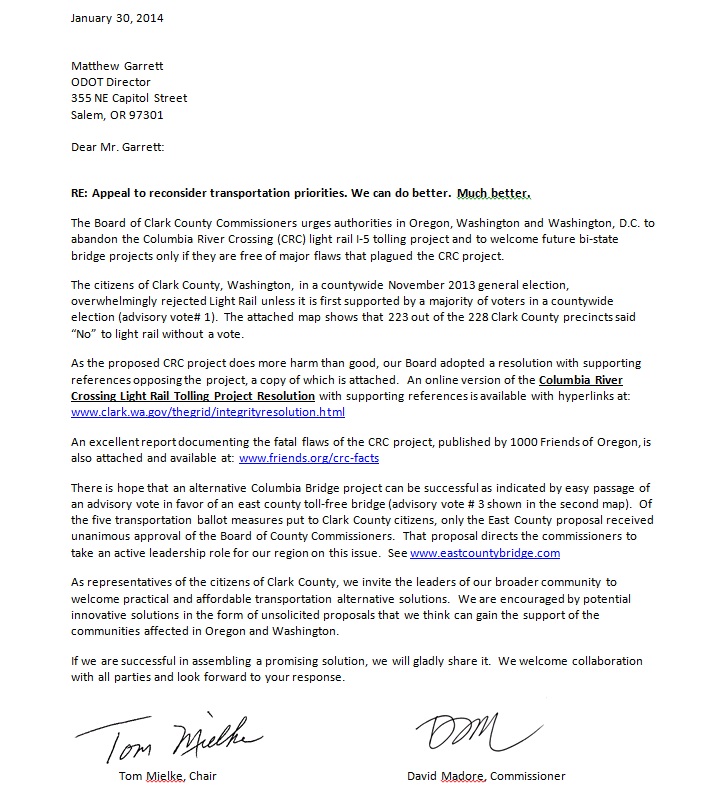 Madore and Mielke must not have been confident that the recipients would go to the links provided, because the referenced documents were printed, copied and included with the letters.
I'm sure when Mayor Leavitt receives his copy, it will go straight in the … recycling bin.