Madore backs tax delinquent for freeholder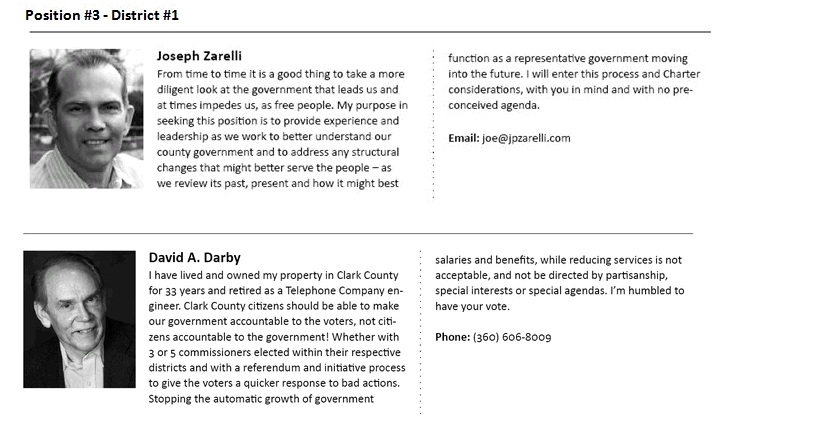 Clark County Commissioner David Madore has been encouraging people to check out a list of Madore-approved freeholder candidates before filling out their ballots.
For each of the 15 seats, candidates are identified "whose core beliefs are for small and limited County government. These candidates would help create a county charter that emphasizes a smaller and less intrusive government in which citizens have power—not just the politicians and bureaucrats. These candidates are running for the citizens—unlike some that are running to regain power for the Vancouver establishment," according to the website's home page.
Since 110 people are running for 15 seats, in some races more than one candidate meets these qualifications.  A candidate received a green check mark, if, as explained on the website, "the selected candidate has a better chance to win, mainly based on name recognition and/or effort they have put forth in the election."
Amboy resident David Darby, who hasn't paid property taxes since 2008 and believes state laws don't apply to him, made the cut in his race, along with former state Sen. Joe Zarelli.
Neither received a check mark.
Come on. Zarelli, who served as a state senator for 17 years, didn't get a check mark against a tax delinquent?
To be fair to Madore, it's Commissioner Tom Mielke who is friends with Darby.