Leavitt's triumphant return to Fort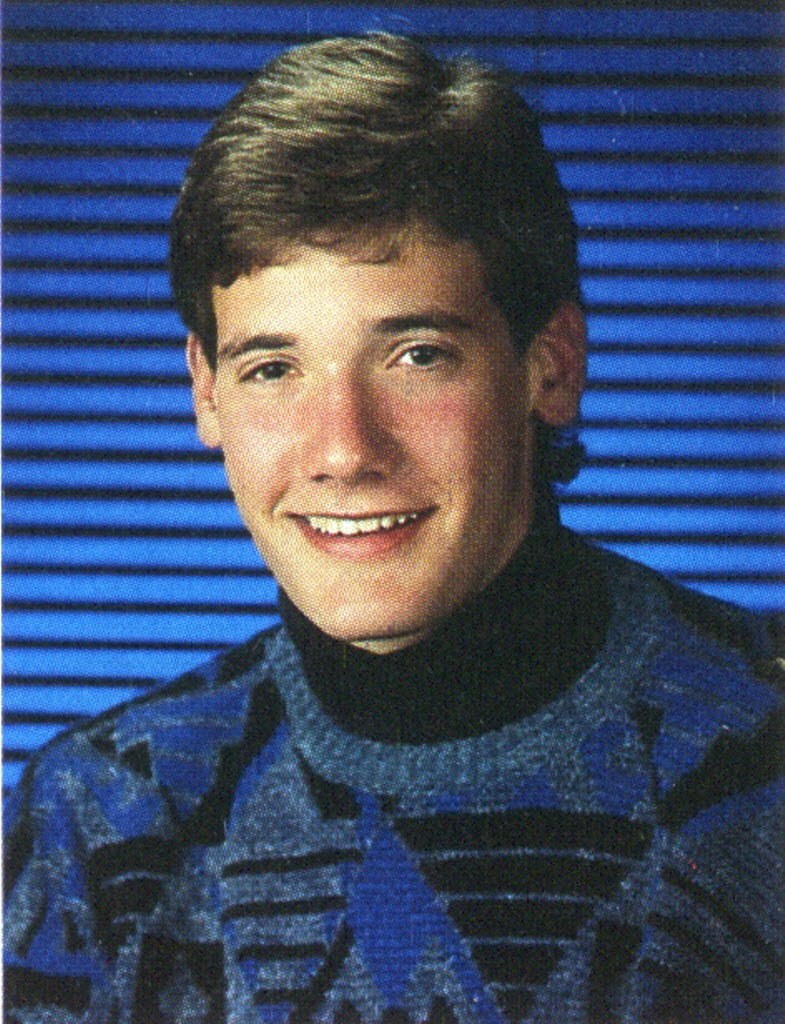 Vancouver Mayor Tim Leavitt will give the 2014 State of the City address at Fort Vancouver High School, where he graduated from in 1989.
The State of the City is 9 a.m. Wednesday, March 12.  The theme is "Our Vision. Our Legacy. Our Vancouver."
I'll be covering it. This won't be the first time I'm bored during a lecture at Fort. When Leavitt was a senior, wearing Cosby sweaters …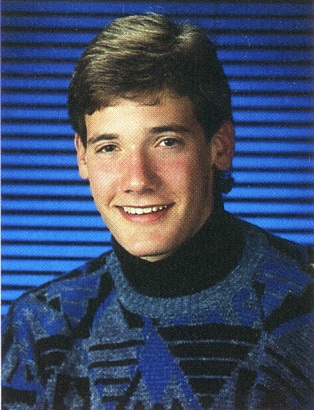 … I was a freshman.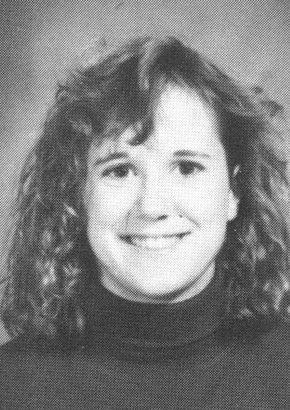 I knew of him, because he was friends with my brother, but never talked to him. According to my yearbook, there were no hints he'd go on to serve two terms as mayor. He wasn't on student council, because he ran for senior class president and lost. He did attend a leadership camp. He was also a member of the National Honor Society. He was named to the Prom Court, but didn't win the title of King. So, prom and student council – the two elections he has lost.
And at lunch, he ate at a table with other senior guys. That's my brother, with his hand up to his mouth. Nice Def Leppard shirt, Tim.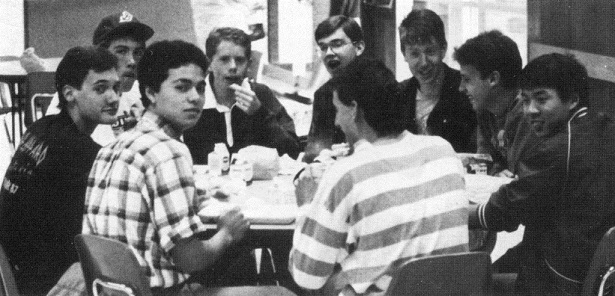 He said today he's looking forward to returning to Fort and speaking with students.
"I think Fort, in many ways, represents the changing and evolution of our community," Leavitt said. "It's a very diverse school. These students have dreams and aspirations of being active in their community, and I hope that my presence there, and delivering the State of the City address there, can serve as an inspiration to them, to pursue their aspirations."